Discover 600+ Seaweed Houses in Dongchudao Village, Shandong
Discover 600+ Seaweed Houses in Dongchudao Village, Shandong
China is rich in enchantingly beautiful villages that spread across the country. Today we introduce you Dongchudao Village in Shandong Province, which is equally beautiful, charming, yet has its own quirks and unique characteristics.
Entirely different from the modern city jammed with high-rises, Dongchudao offers rare rustic charm blending north China island scenery. Here also you can see a special local dwelling – the seaweed house, local fisherman's house, which has been known as a living specimen of East Shandong dwellings.
You may interested in: Top 10 Ancient Towns of China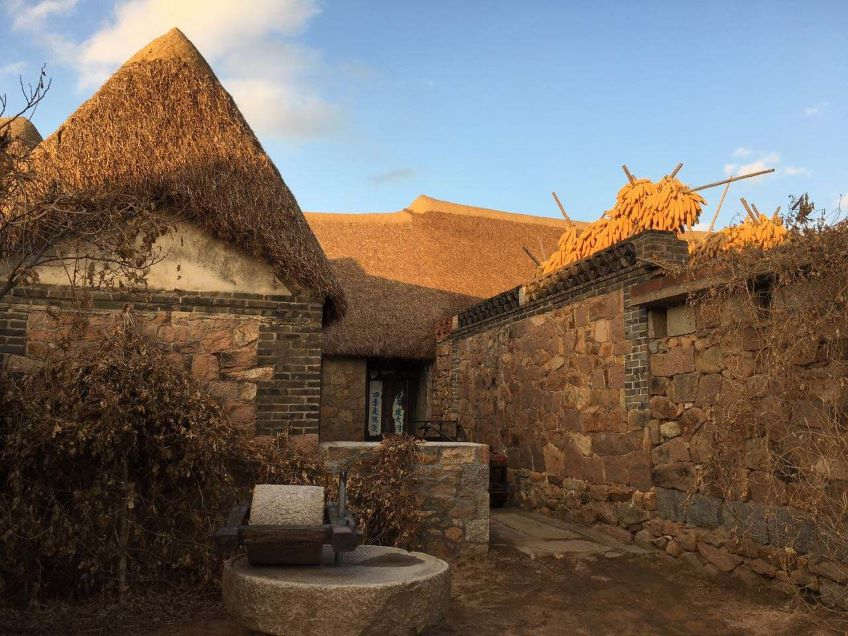 Where is Dongchudao Village?
Dongchudao Village is an island embraced by sea, located in Rongcheng City, and 20km away from Shidao Port. It is a histoical village in eastern Shandong Province (known in Chinese people as Jiaodong). Covering an area of 125 hectares, it has a scenic coastline as long as 7.5km. This seaside village, combing coastline, beach and sunshine, also has interesting traditions and fishing folk culture, abundant marine resources and unique cuisine culture.
It wasn't until the 1980s that a road was built, which allowed the island to end its isolation and connect with the outside world. Nevertheless, Dongchudao Village is still unknown and remains intact. For travelers who love Chinese dwellings, and seek adventures to ancient Chinese towns and villages, you should not miss Dongchudao, before the island is over-touched by modernization and overcrowded.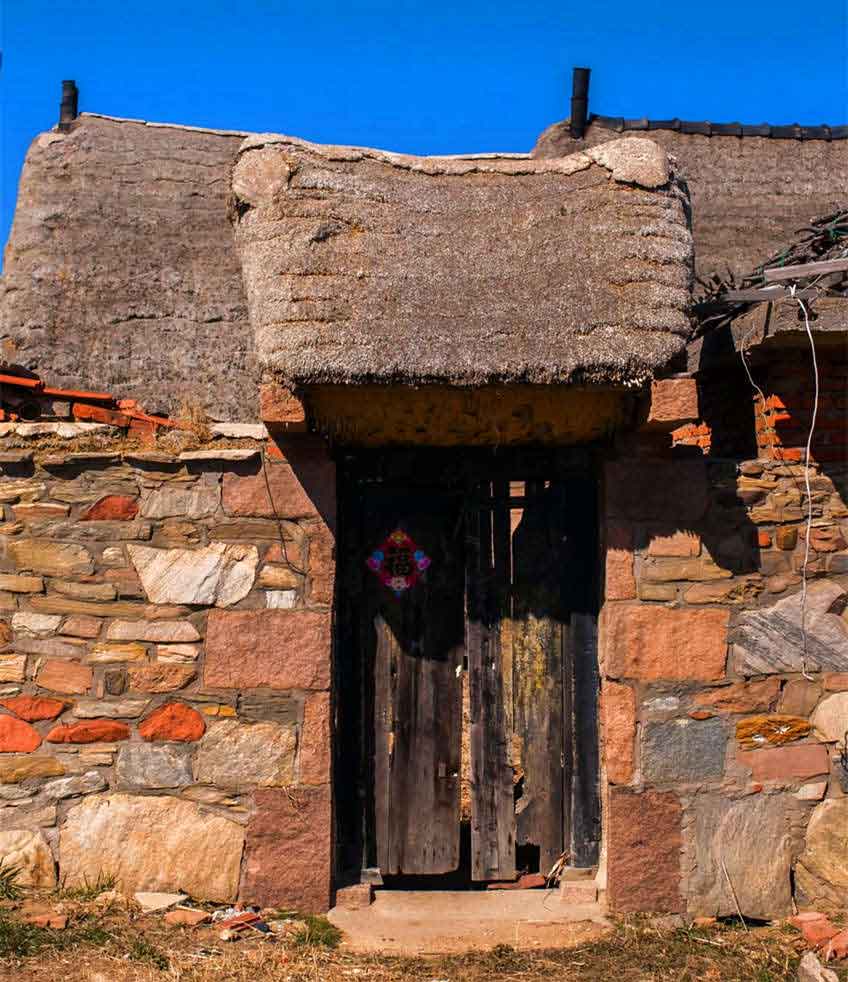 The 650 Historical Seaweed Houses
Dongchudao Village was built over 400 years go in the reign of Emperor Wanli of the Ming Dynasty, and today still maintains many ancient historical sites and its unique fishermen folklore and culture. The seaweed house is part of the culture and a prominent feature. There are 650 seaweed houses in the village, including 83 families 442 houses older than 100 years, making Dongchudao one of the villages with the most intact seaweed house in Jiaodong Region.
You may have seen many different styles of architecture, from European classical architectures, exotic Latin American style to the imposing ancient Chinese style. The seaweed house, when compared to those ones, is quite humble, insignificant but original and eco-friendly, showcased from its modelling, color, layout and design. The seaweed house delivers a feeling of stability and massiness. The rough walls are built by laying bricks and stones. The metope pattern is of harmonious unification rule yet still with flexibility. The large triangular gable, with a thick thatched roof, offers rich geometric variations in the overall tone of the quadrangle. That kind of algal seagrass covering the roof, reconcile the hard stone wall, making the house soft and beautiful. The seaweed on the roof is more than one meter thick, with its ridge at both ends higher than the center, forming a distinct curve.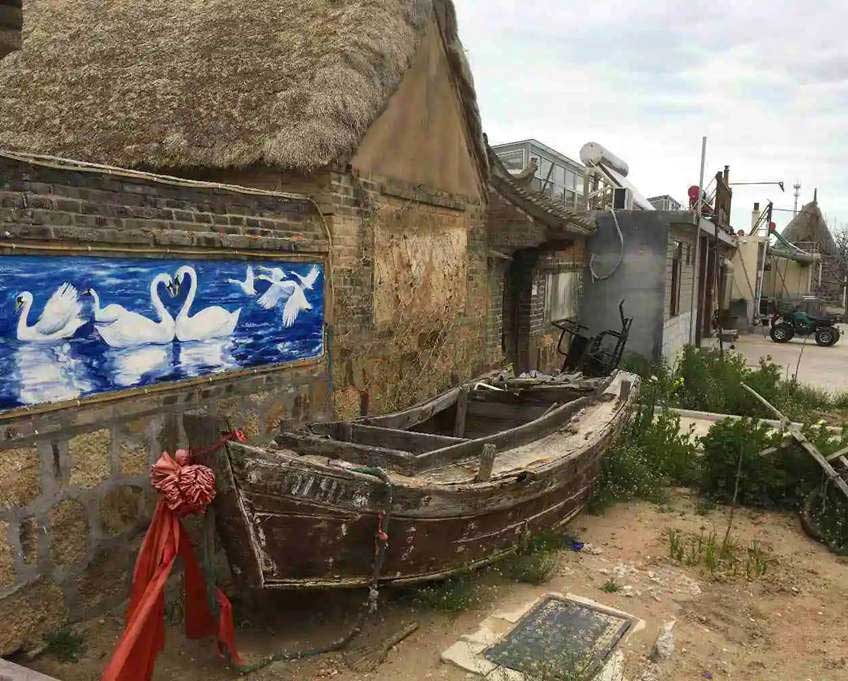 Seaweed House Function
Seaweed house is sturdy and durable. The seaweed in use is wild algae, growing in 5 to 10-meter sea area, harvesting in spring and withering in autumn. Around the sea area of Dongchudao Village grows a large number of seaweed, famous for its large quantity and good quality. After the mature seaweed was washed up on the beach by the waves, people pulled it ashore to dry and then cover the houses. Containing a lot of halogen and gelatin, seaweed house is not only warm in winter and cool in summer, but also durable without being damage or leakage, even after standing for over a hundred years.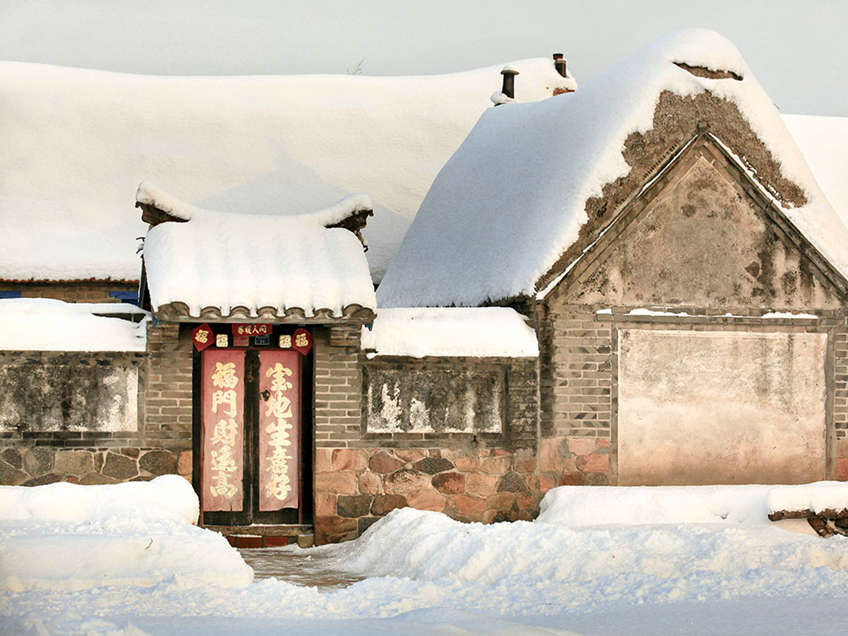 Travel Tips
When visiting Dongchudao Village, visitors will see local villagers still living in the seaweed house and continue their life of fishing and growing kelp seaweed. You're also encouraged to taste local foods.
If visiting Dongchudao Village in winter, you can also see whooper swan flocks, an immigrant bird from Siberia.
Leave a Comment