Fujian Tulou: China's Ancient Earthen Castles
Fujian Tulou: China's Ancient Earthen Castles
China has been experiencing a dramatic change, unfortunately to be followed by the gradually disappearing of some traditional Chinese heritages. Many sniff at the increasingly numerous tall buildings and the pale Western style imitations, instead, searching for the oldest surviving architecture representations, and longing for the haunting oriental flavor. For this kind of person, Tulou buildings unique in China and mainly dotting in southern China's Fujian province indeed make a compelling case. Make time for Tulou cluster when you are in China, which has become a growing cultural treasure.
Discover Fujian Tulou withTour Options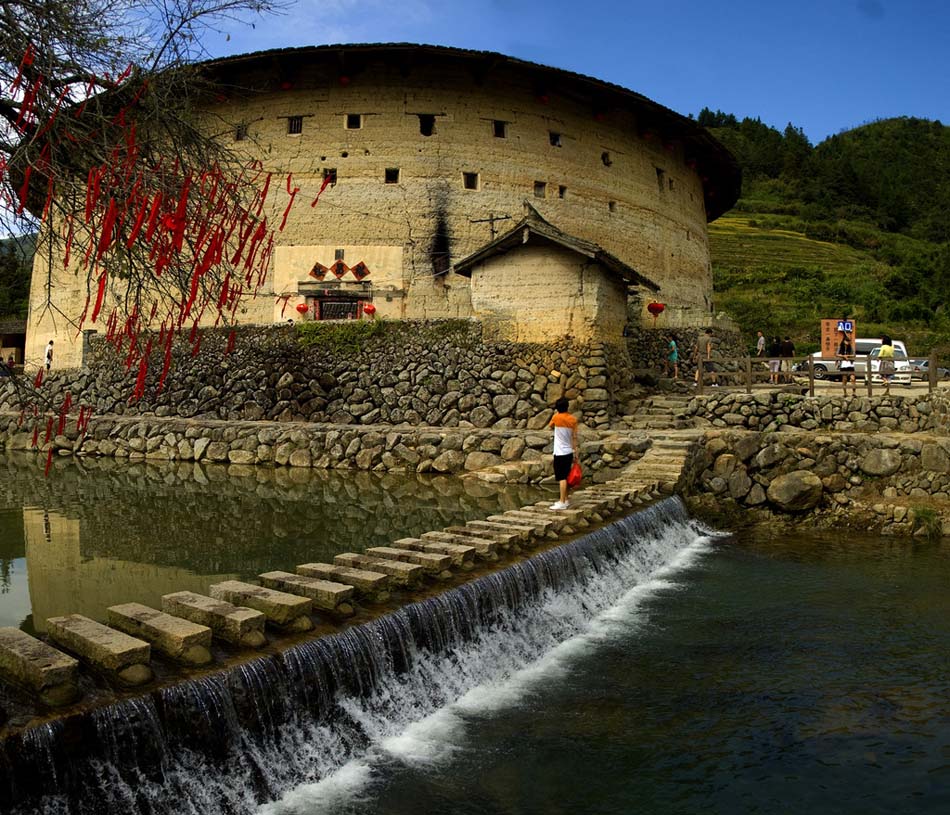 (Ancient Fujian Tulou)
Outsiders are most likely marveled at Tulou's odd-looking appearance and sophisticated structure. A Tulou is usually large, round or square, built into three to five stories (measuring 70 meters), housing for up to 80 families. The load-bearing rammed earth walls are as thick as 1.8m, enclosing smaller interior structures for storing items and raise livestock. With such a rigorous setting, this special building is like "a little kingdom for the family" or "bustling small city."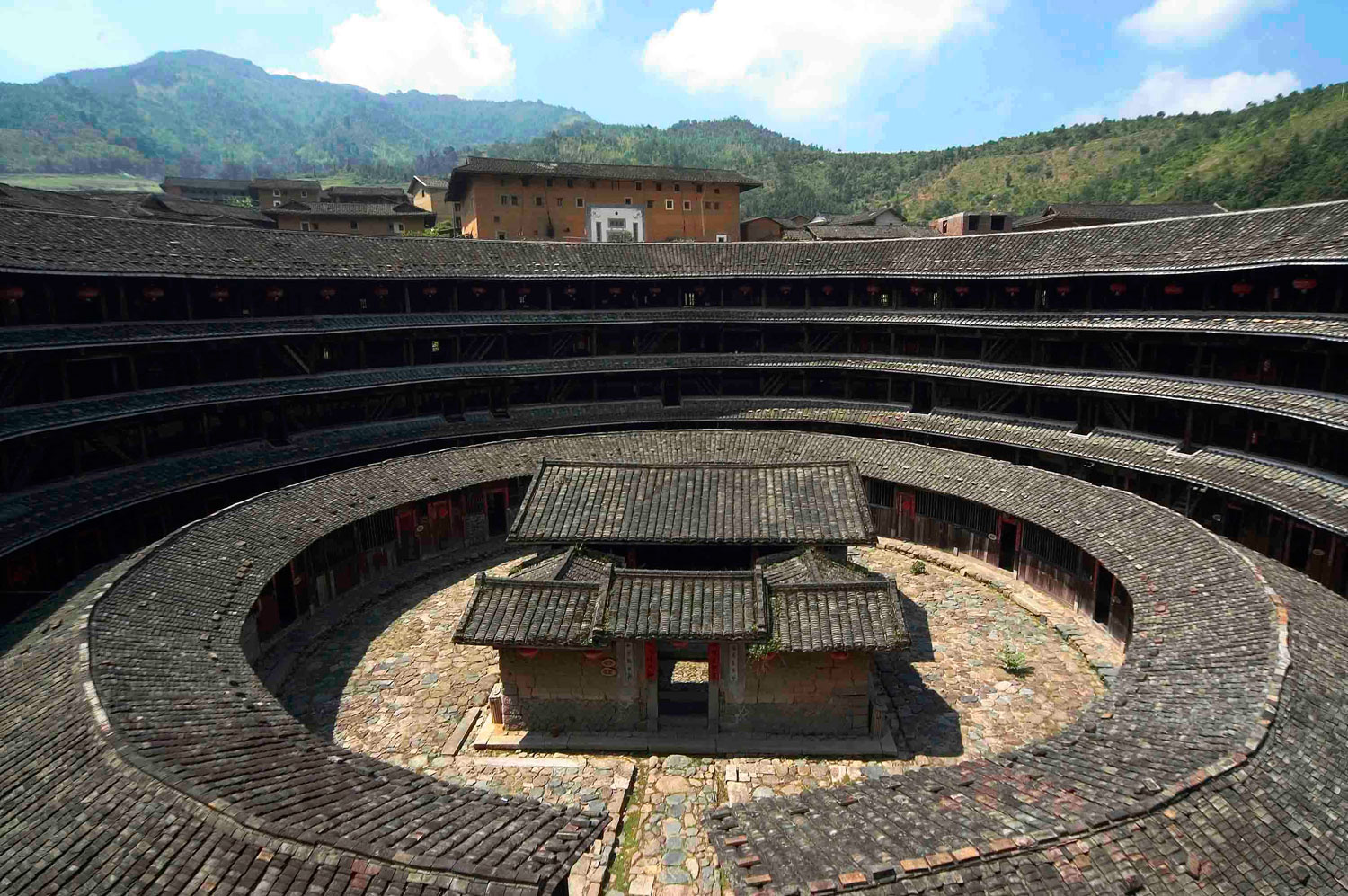 (The fortified structures of Tulou)
Why a Tulou is built in this way? Tulou date back between the 12th and the 20th centuries when outlaws and bandits roam freely in the mountainous areas, forcing Hakka people to create Tulou - as unbreakable as castle, to defense against the bad people and help keep out big wild animals. One the one hand, the fortified outer structures are made of compacting earth, mixed with stone, granite, bamboo, wood and other readily available materials. One the other hand, there is only one iron-coated central entrance, along with narrow windows and gun holes. Tulou interiors are primarily constructed of wood. All of these result in a well-lit, well-ventilated, windproof, fireproof, quakeproof building which is warm in winter and cool in summer.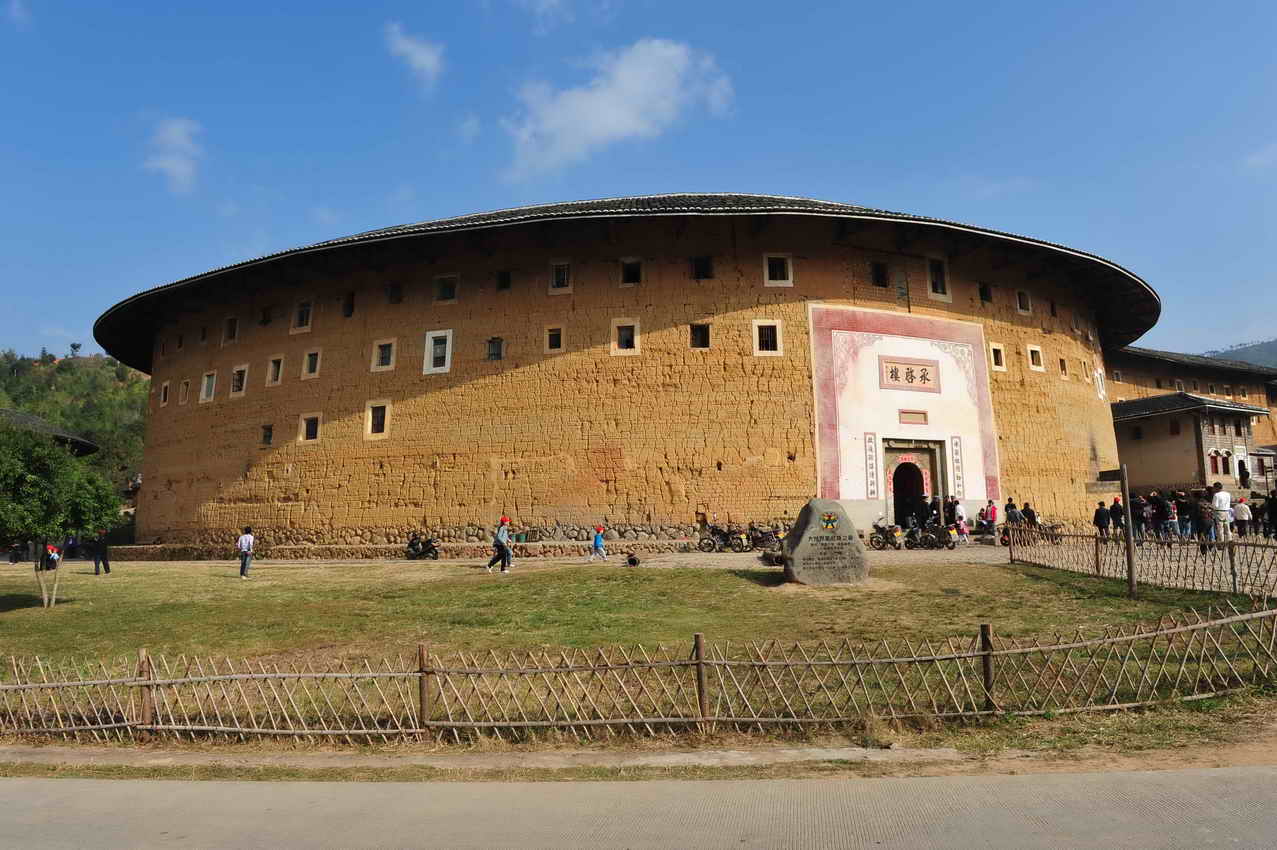 (King of Tulou- Chengqi lou)
Tulou can be found in Jiangxi, Fujian and Guangdong provinces, yet the most famous ones are mainly in Fujian's Yongding, Zhangzhou and Hua'an, including Chengqi lou - "the king of earth buildings", Zhengcheng Tulou - "the prince of earth buildings", Yijing Tulou - the largest square earth building, Chuxi Tulou cluster and Tianluokeng Tulou cluster. Wandering through the Tulou villiages, admiring the old architectural works, you can also enjoy the peaceful farm life here.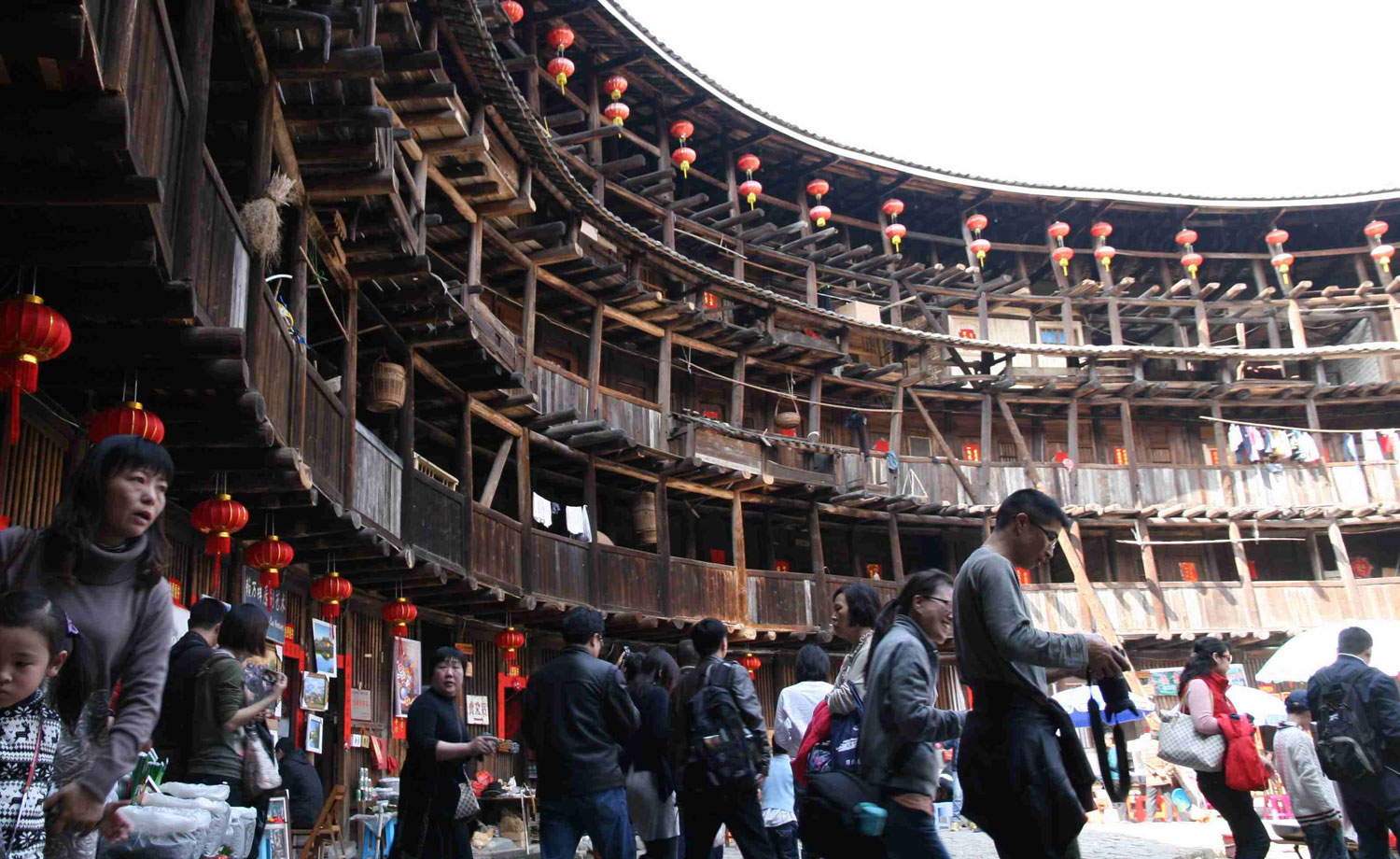 (Tulou interiors )
In 1998, 46 Fujian Tulou buildings were declared UNESCO World Heritage, and said, "They are inscribed as exceptional examples of a building tradition and function exemplifying a particular type of communal living and defensive organization, and, in terms of their harmonious relationship with their environment, an outstanding example of human settlement."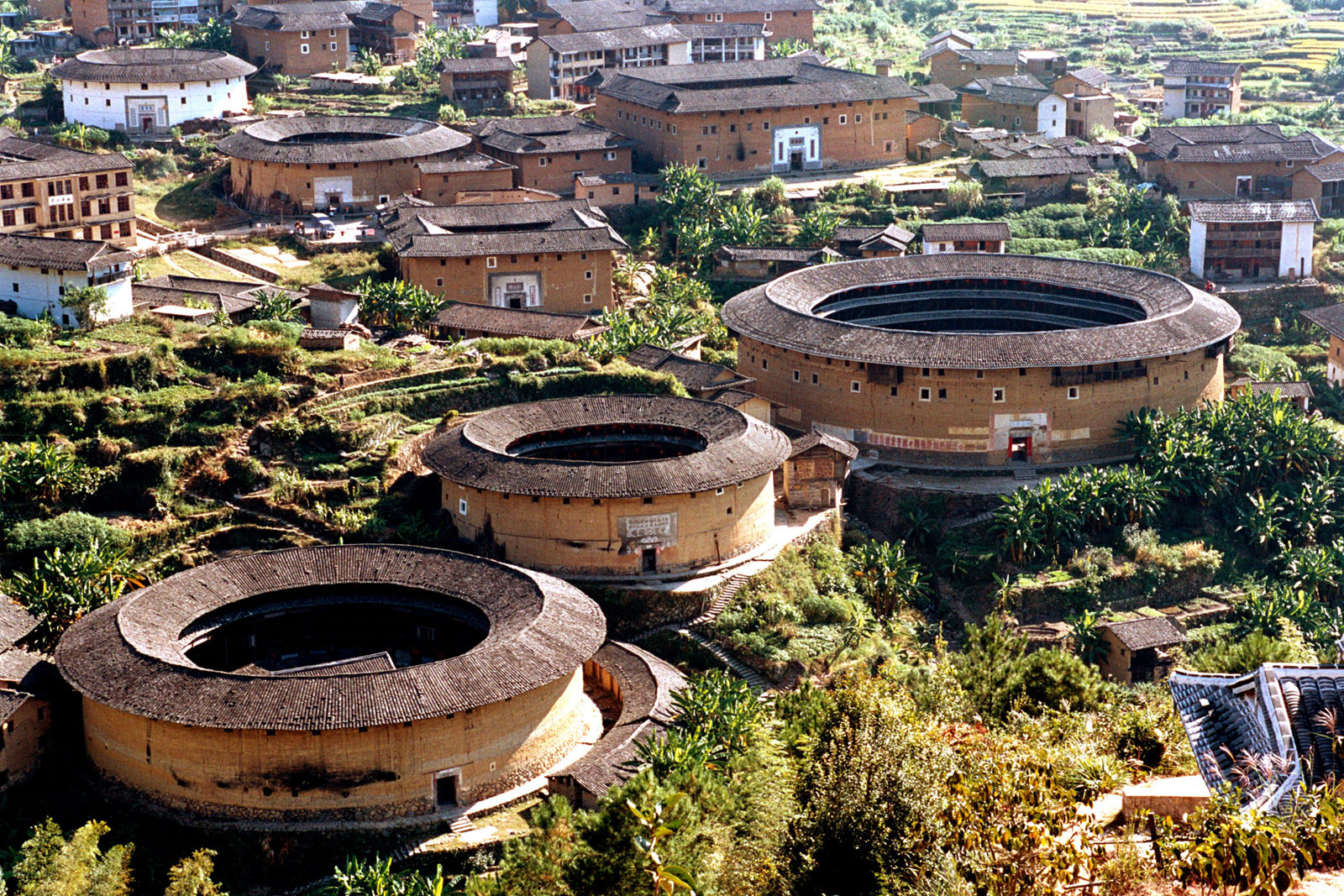 (Tulou cluster)
Leave a Comment