More expatriate families live in China nowadays. During the weekend and holidays, exploring a new place with parents is a good idea for the children to learn about the vast country and strengthen the family bonds. The trip cannot necessarily be a long one, every time ETC travel specialist will propose 1 or 2 destinations and craft an itinerary that best suits your needs, budget and timeframe. In this way, we can ensure you and your family to have an enjoyable weekend getaway holiday in China's different parts with profound cultural immersion.
Here below is a list the unique travel experiences we designed for the family travelers living in China:
1. See the Great Wall in a different way
Like what Chairman Mao said, "Until you reach the Great Wall, you're no hero". The Great Wall of China is a must-see spot for all the international tourists while they are in China. No matter which section they go, the regular tourists usually have limited time to visit the man-made feat of the world as there are more valuable sites awaiting them to see during their trip to China, while the expats can prioritize their visit to the Great Wall and make it rather special through advanced planning. For a family with teen children, we recommend a Great Wall hiking trip for 2-3 days, staying overnight at local guesthouses, even one night camping on/by the Great Wall. Another option for family travelers is to go to Gubei Water Town for one night stay, so that you will see the Simatai Great Wall at dawn and dusk. The view is mesmerizing when the wall is lit up in the evening.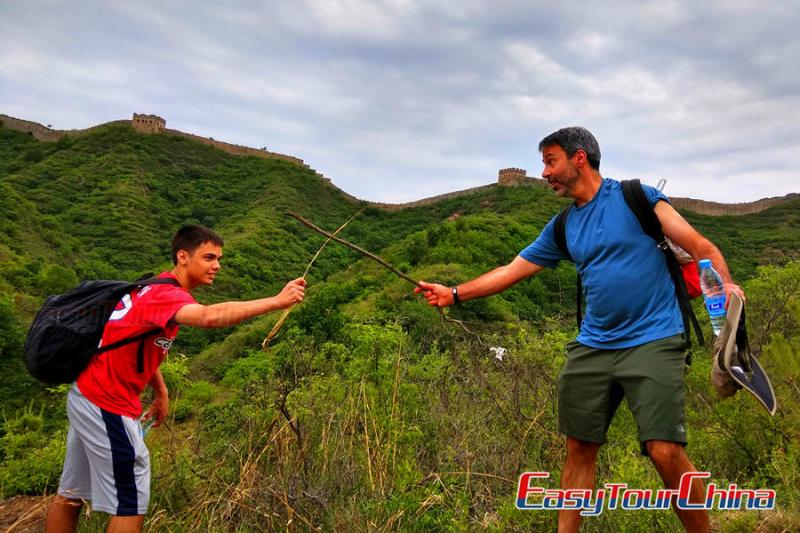 2. Make a terra-cotta warrior replica at a farmer's cave dwelling
A visit to the excavated underground army of the first emperor Qinshihuang in his afterlife should definitely not be missed in Xian. For all the family members, isn't it fun to make a terra cotta warrior replica with their own hands? At the same time, this will be done at a traditional cave house, a typical dwelling in the Loess Plateau of North China. You will be taught by a local farmer to adopt the thousand-year-old skills to create your little "artwork" by molding, engraving and coloring.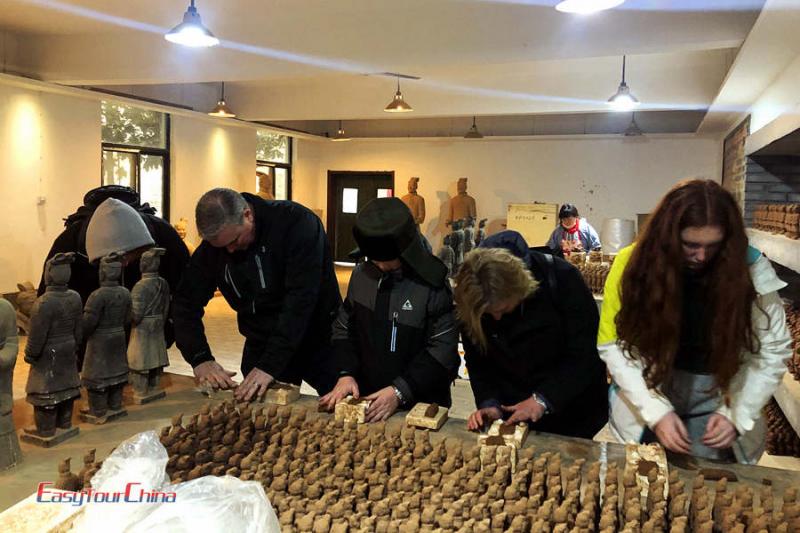 To book in advance to secure a place as volunteer in the Dujiangyan Panda Base, you can join in the Panda Keeper Program. The children along with their parents will feed pandas face to face, clean their houses, watch a documentary movie and make panda cakes. Finally a volunteer certificate will be issued to each participant in the Program. This is certainly a wonderful family time to achieve something together, and a perfect chance to have an intimate touch with the adorable creatures in China.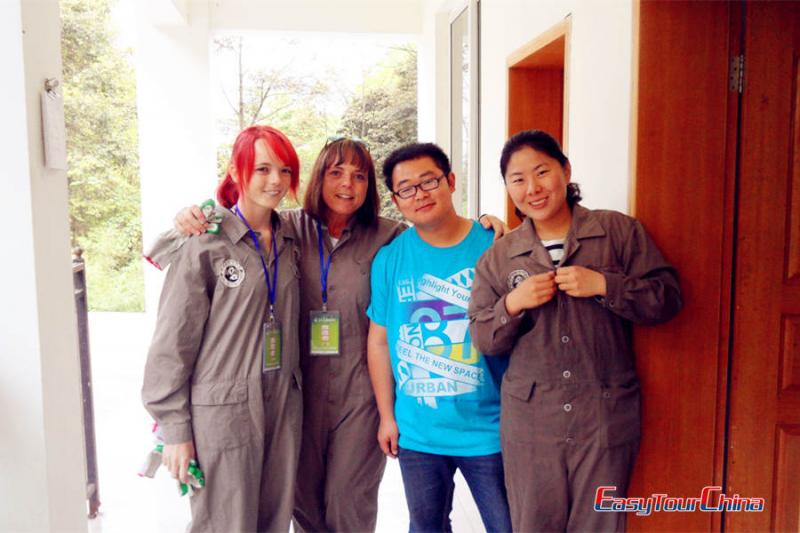 4. Explore the rurality of Yangshuo in South China
In some people's eyes, Yangshuo has turned rather touristy and too bustling. We still reckon it is a wonderful destination for family trips as its real charm lies in the countryside. There are so many outdoor activities catering to the needs of children at different ages, such as hiking, cycling, rock climbing, caving exploring, bamboo rafting in the rural area. Or alternatively, you can choose to participate in some cultural immersion courses here like Kung Fu/Taiji, Chinese painting/calligraphy, cooking, etc. In the hot summer days, staying at a hotel with a lovely pool, kids will never feel bored and always have some fun here.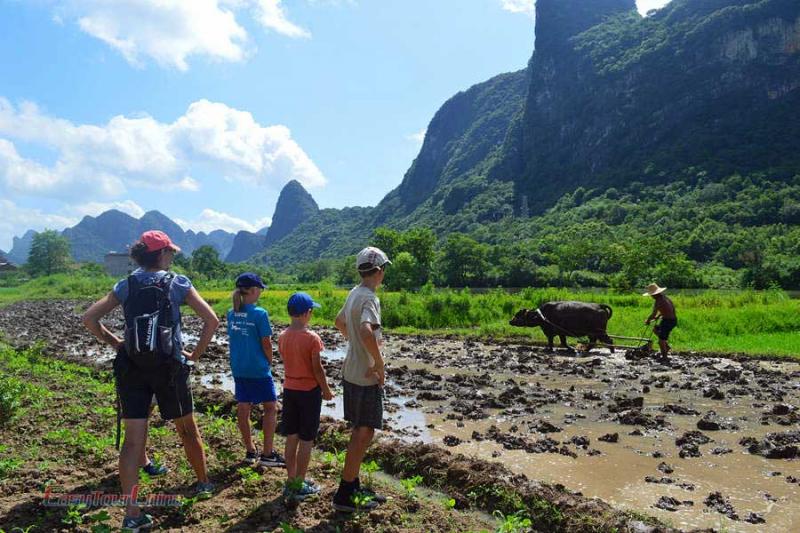 Harbin is probably little known outside China. It used to be the hub of Russian-built China Easter Railway and trading post in late 19th and early 20th century. Later it soon developed into a prosperous city in northeastern China, and later became the capital of Heilongjiang Province. Nicknamed as Ice City in China, Harbin has bitterly cold winters. The annual Harbin International Ice and Snow Sculpture Festival, the biggest of its kind in the world, attracts millions of visitors from home and abroad in the freezing January and February every year. Besides, Unit 731 Museum on the outskirt of the city can also reveal an unknown history during the 2nd World War, which is educational and horizon-broadening for everyone.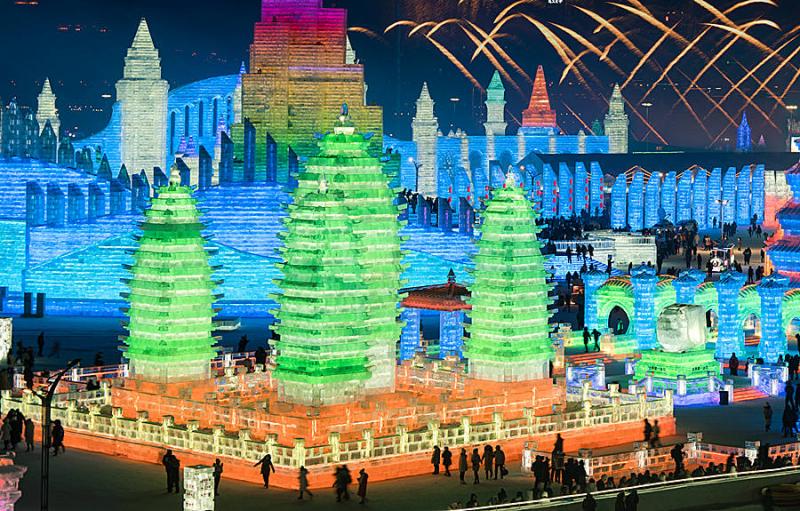 6. Ride a camel and explore the desert in West China
Known as ships of the desert, camels used to be a type of working animals in the desert area of China. Please note that the one-humped dromedary mainly living in the Middle East and North Africa makes up 94% of the world's camel population, and the two-humped Bactrian camel only covers 6%, which can widely be seen in Northwest China. ETC travel specialists can plan a trip for your family to mount an expedition to the desert by riding a camel. According to the latest research in 2019, China has played a leading role in the greening of the globe in the past 2 decades, and took painstaking efforts in curbing the expansion of deserts. Don't miss the chance to witness the stunning views of deserts (e.g. explore Badain Jaran Desert) in China and enjoy the fun of riding camels.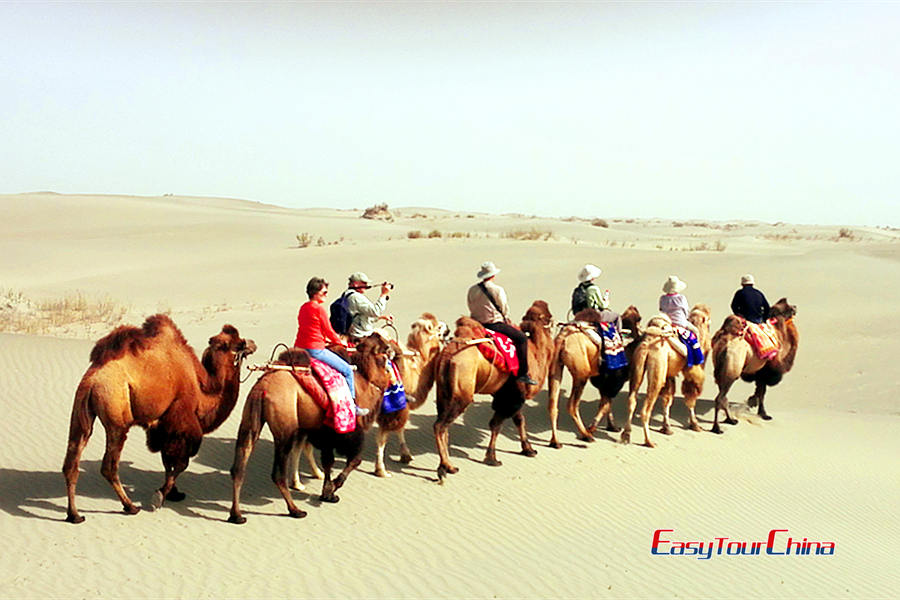 7. Attend an ethnic minority festival
China is a multi-ethnic country with 56 ethnic groups (55 minorities plus the dominant Han). Bring your children to observe and experience the diversity of China, ETC travel experts will carefully select an ethnic minority festival based on your interest and travel dates and make it a feasible travel plan for you, which will ensure you and your families to go in-depth into the traditional celebrations of locals. Highly recommended minority festivals experiences include Miao Sisters' Meal Festival tour and Lusheng Festival tour (Guizhou), Tibetan Yogurt Festival in Lhasa (Tibet), Bai's Third Month Street Fair in Dali and Dai's Water Splashing Festival in Xishuangbanna (Yunnan), and Naadam Festival in Hohhot (Inner Mongolia).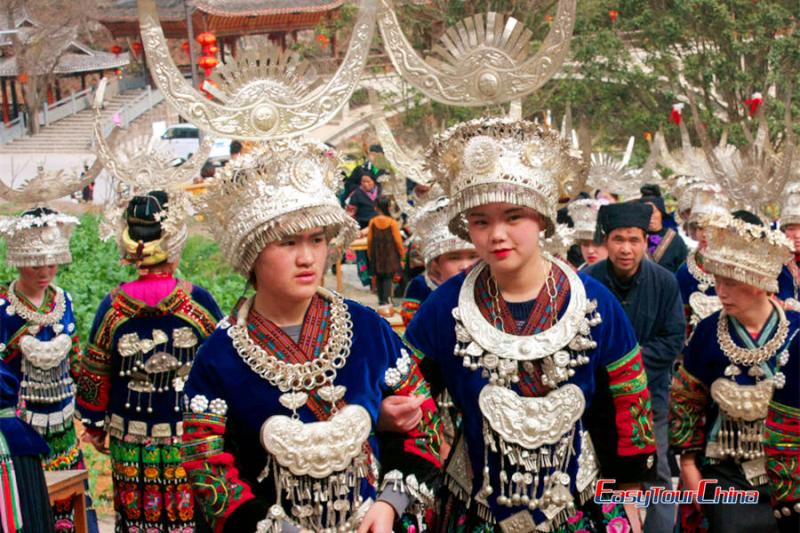 8. Watch the best shows in different places
Parents can find an exceptional show and watch with the kids when traveling around. This will be a great family bonding time, which will definitely strengthen your family connections. At the same time, through their eyes, the children can learn about the aesthetics and culture of the country, appreciate the discrepancies of people and their lifestyle, and inspire the kids' creativity and inclusivity. It is surely beneficial to help them grow into the future global citizens. ETC travel specialists recommend the following shows: ERA Acrobatic show in Shanghai, Dynamic Yunnan in Kunming, Impression Sister Liu Sanjie in Yangshuo. If you have any other hands-on ideas to share with us, please feel free to let us know.
Further reading: