After visiting the must-sees like the Great Wall and the Terra-cotta Warriors, expatriates living in China may want to see something more unique and less visited by regular tourists. Based on our 25+ years of experience in tourism, we recommend the following secret places in China to expat travelers to enjoy a different and carefree holiday in the country.
>> See our China short breaks that are ideal holiday getaways for expats living in China.
Praised as "No. 1 Dong Village", Zhaoxing is home to 1100+ households of Dong people, divided by 5 family groups. It is located at the southeastern corner of Guizhou province. In the town, there are numerous wooden buildings, 5 wind and rain bridges and 5 drum towers. After the high speed rail stretched here in late December of 2014, it has been efficiently connected with the outside world. Tourism began to boom, the peaceful little town still has its charm. The locals retain their original lifestyle with a strong pride of ethnic identity. It is worth staying here for 2-3 nights to enjoy the tranquility of small towns and cultural heritage of Dongs. There are also some nice sites to explore in the surrounding areas like Tang'an Dong Village, Huanggang Dong village, Basha Miao Village and Jiabang Rice Terraces.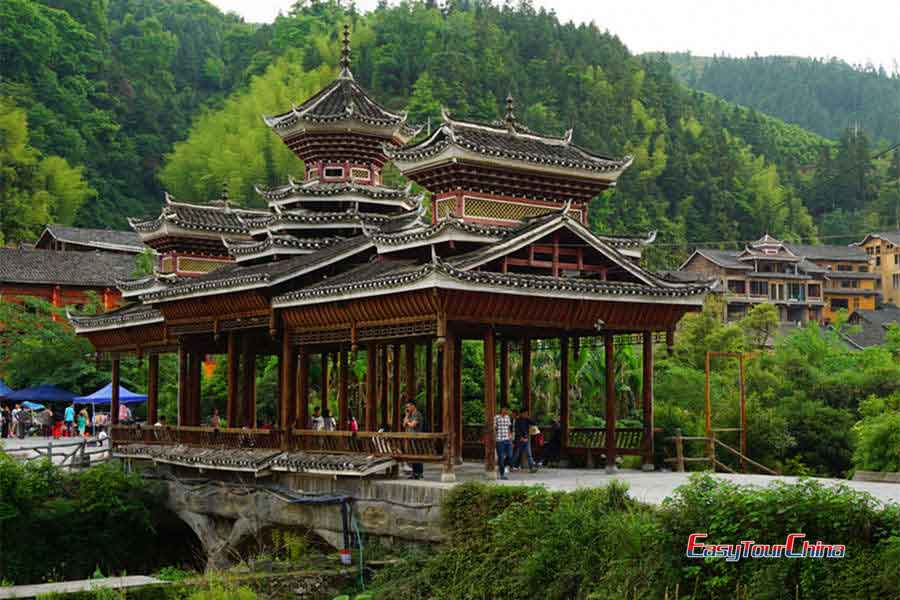 Zhaji Village of Anhui (査济村, 安徽泾县)

About 80 kilometers north of Yellow Mountain, Anhui province, Zhaji Village was first built during the Sui and Tang dynasties (581 AD-907 AD), with a long history of over 1,380 years. It is the largest extant village in China with the ancient residential architectures of Ming-Qing dynasties. Walking along the time-honored lanes, you can immerse yourself in the unique atmosphere of traditional China, and appreciate the quaint architectural style: glazed-tile-roofed cottages, solemn ancestral halls, exquisite arch bridges, and well-preserved temples. Some guesthouses in the village developed from old houses will definitely give you a special feel of Chinese culture. Here can be a side trip after you visit Yellow Mountain, Hongcun and Xidi Village.
Nestled in the northeastern corner of Jiangxi Province, Wuyuan is so well known among Chinese thanks to its best preserved ancient villages and explosion of canola flowers in spring time. The best season to visit Wuyuan is in March and November. Photographers are here to take photos of canola blossom in early spring, while shoot the autumn sceneries when the trees are in their autumn glory of russet, red and gamboge. It is quite convenient to go to Wuyuan from Shanghai and Hangzhou via bullet train, merely 2-3 hours' ride. For those who love photography and want to hang around in the rural area for a few days, Wuyuan is an ideal option.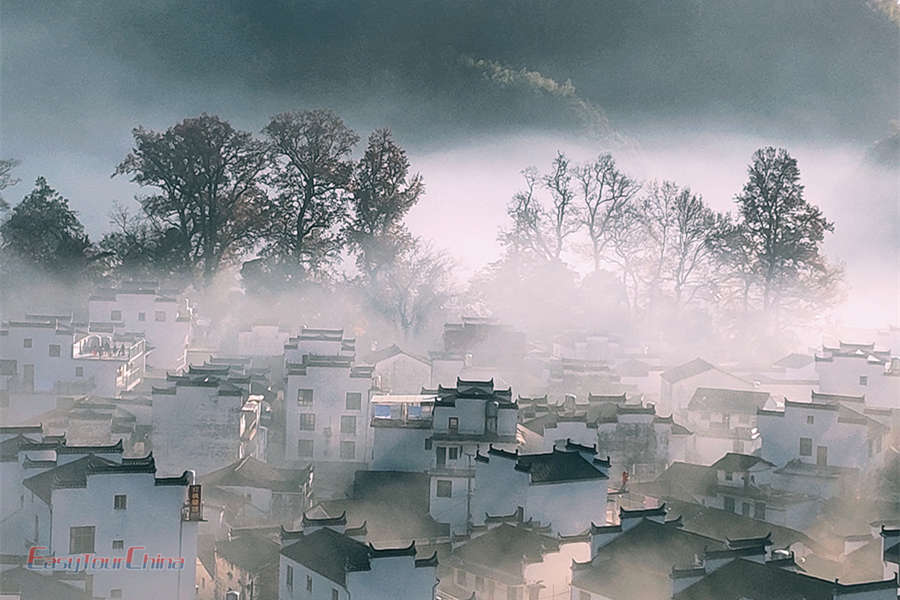 Shaxi/Weishan near Dali (沙溪/巍山, 云南)

Shaxi is an ancient market town located halfway between Dali and Lijiang. The Sideng market square here was added to the World Monuments Watch List of 100 Most Endangered Sites in 2001. It is probably the most intact horse caravan town on the Ancient Tea & Horse Trail going from Yunnan into Burma and Tibet. Compared with the busy Lijiang and Dali, Shaxi remains free of the tourist hordes, which there are some nice character hotels in town, good for 1-2 nights' stay. If you go there in July or August, you will see the locals to trade all kinds of freshly picked mushrooms from mountains along the market street. The atmosphere of the town is tranquil and dreamy as if you have gone back to the life of 100 years ago.
Weishan is another lovely town near Dali, which was said to be the birthplace of Nanzhao Kingdom (738-902 AD) in history. It is not disturbed by the flocks of tourist groups, and little known outside China. Locals still lead a traditional life as their ancestors did centuries ago. You can spend a few hours walking along the old lanes to have a feel of history and culture, combining with a visit to the temples of Weibaoshan. This can make a wonderful day tour from Dali.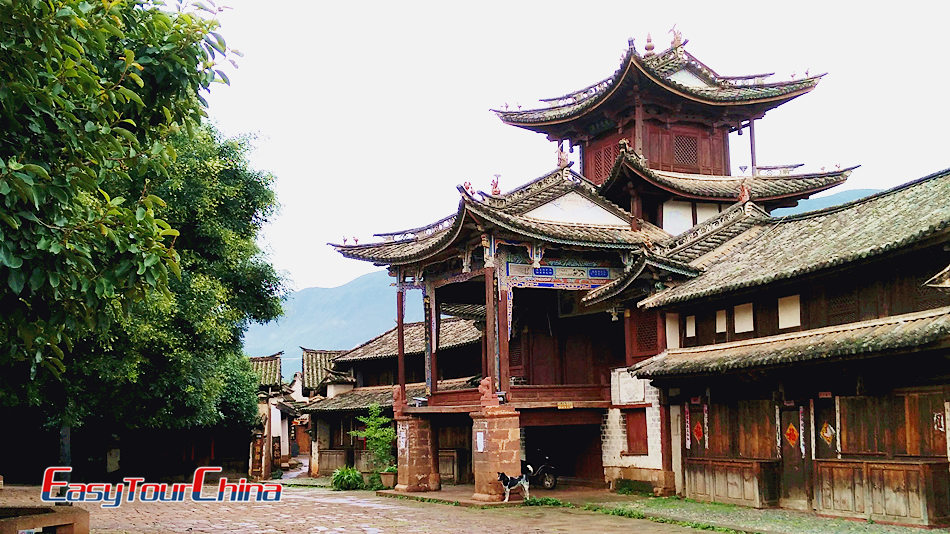 Frankly speaking, Xiapu is not a destination for regular travelers. It caters more to the demands of photographers. Located at the coastal line of northeastern Fujian province, Xiapu provides loads of photography opportunities like fishermen working in mudflat, seaweed farm, crab farm, ethnic She village, Fish women knitting net, etc. Some photographers or amateurs had successful trips there arranged by ETC team. Their works won the awards in the competitions of different levels. For those travelers who love sightseeing and sea food, this can be a good place to stay for 2-3 days. Xiapu is well connected by high speed rail, which makes it accessible from neighboring cities like Fuzhou, Xiamen, Hangzhou and Shanghai.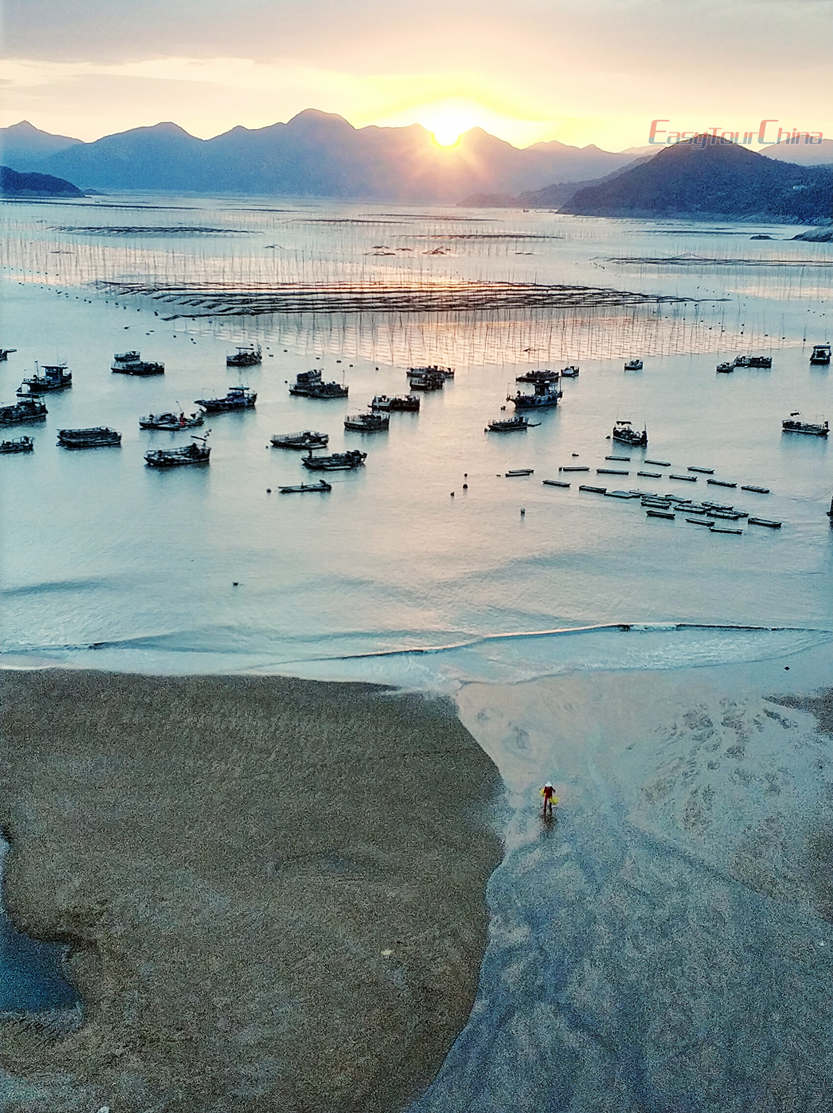 Zhangye/Jiayuguan/Dunhuang (张掖/嘉峪关/敦煌, 甘肃)

In history, Zhangye, Jiayuguan and Dunhuang are all the key outposts along the ancient Silk Road. They all find their locations in the northwest of Gansu province. Rich in historic heritage and relics, the three towns have so much to offer, for instance, Zhangye Danxia National Geopark (China's Rainbow Mountain), Da Fo Temple (housing a 35-meter-long reclining Buddha), Jiayuguan Fortress, Wei-Jin Tombs, Dunhuang Mogao Caves, Echoing-sand Mountain and Crescent Pool, riding a camel in desert, etc. Since the three cities are situated close to each other, ETC travel specialists usually put them into one tour package (4-7 days). It will be an eye-opening trip for you to see another facet of China.
Further reading: