Acrobatic art in China has a long history and is a precious and excellent cultural heritage of the Chinese nation. Acrobatics covers a wide variety of subjects. We mainly refer to the performance programs in which actors complete a series of difficult movements by their own physical skills. Nowadays, it is the combination of traditional Chinese acrobatic arts and modern technology, such as multimedia, lighting, sound effects, and elaborate costumes. You will be amazed at the charm of Chinese acrobatic.
There are nine basic features of Chinese acrobatics: pay special attention to the training of waist and leg support; seek stability in danger and combine movement and stationary; show magic from ordinary; hard and soft skills complement each other; integrate strength and form skills; use a lot of living utensils; bond arts with body art; suitable for different scenes; strict traditions of learning.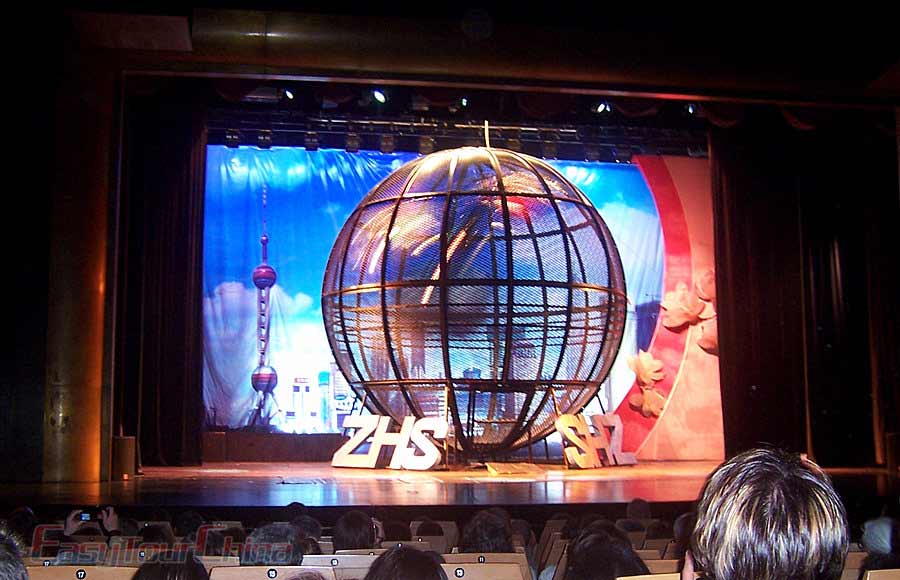 Chinese acrobatics originated from Warring States Period (475 BC-221 BC). By the time of the Han Dynasty, the acrobatic art further developed in content and variety. Its various programs have become a series, with the main content of later acrobatic system; and a new variety of acrobatic art called integrated acrobatic was formed, which gathered all kinds of performing arts together with strength, form skills, props skills, high altitude programs, circus, animal shows and magic in the eastern Han dynasty. In the Tang Dynasty, the number of acrobats increased enormously and their performing skills improved a great deal. Now, Chinese acrobatics can also be called a national art. The acrobatics in Shanghai is something that visitors to the city will not want to miss. We also highly recommend it as an optional activity in Shanghai.
Two Troupes or Places We Best Recommend
1. Shanghai Acrobatic Troupe
Varieties of exciting programs with countless near-impossible feats of flexibility, strength, endurance, and sheer will-power are performed on stage that will leave you completely astounded. Here, you can enjoy the sight of an art form closely related to people's production and daily-life activities, uses labor tools and objects as props, including ropes, whips, poles, bowls, plates, jars, cups, ladders, tables, chairs, hats and umbrellas, etc.. Some items are based on production activities, folk games and sports, like lassoing horses or cattle, driving carts and skipping rope.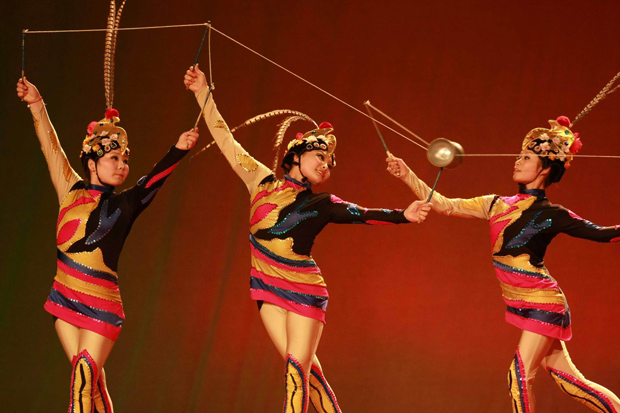 In order to give the tourists from home and abroad a brand new impression of Chinese Acrobatics culture, Shanghai Acrobatics Troupe created the new performance of "Huangpu Sensation" in 2008. This performance uses the fantastic acrobatic skills to combine the present and future, the oriental China and the Western World, the fashion and Nostalgia. In this performance, audiences can see the romantic old Shanghai sightseeing, the modern Shanghai fashionable rhythm and the Jiangnan water town attractions.
Facts
- In Chinese: 上海杂技团
- Address:
Shanghai Center Theatre, 4F, No. 1376, West Nanjing Road, Jing'an District, Shanghai;
Shanghai Magnolia Theatre, No. 308 Chongqing South Road, Huangpu District, Shanghai
- Show time: 19:30 – 21:00
- Ticket price: RMB180 to 380
2. Shanghai Circus World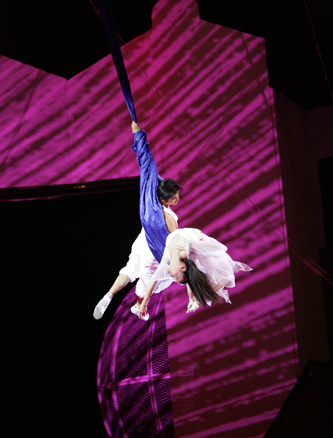 You will be enchanted by ERA- Intersection of Time that full of stories and magical. As soon as the audience enters the theater, they can see a 6-meter-high round glass wall on the stage, which absorbs everything in the auditorium. When the hall becomes completely dark, a faint light appears in the center of the dream mirror, and people will be transported into the dreamtime by ancient songs and wonderful images. One of the famed periods is holding vast. This is an ancient acrobatic show handed down from the Han dynasty. The props for the performance are porcelain jars and vat, showing the perfect combination of the extensive and profound Chinese traditional skills and exquisite porcelain art.
You will be delighted and amazed by Shanghai Fantasia, featuring some of China's most skillful acrobatic performances. Besides, you will be impressed by the Charming Shanghai, the combination of several sectors of innovation for China Acrobatics.
Facts
- In Chinese: 上海马戏城
- Address: No.2266 Gonghexin Road, Jing'an District, Shanghai
- Show time: 19:30 – 21:00
- Ticket price: RMB280 to 680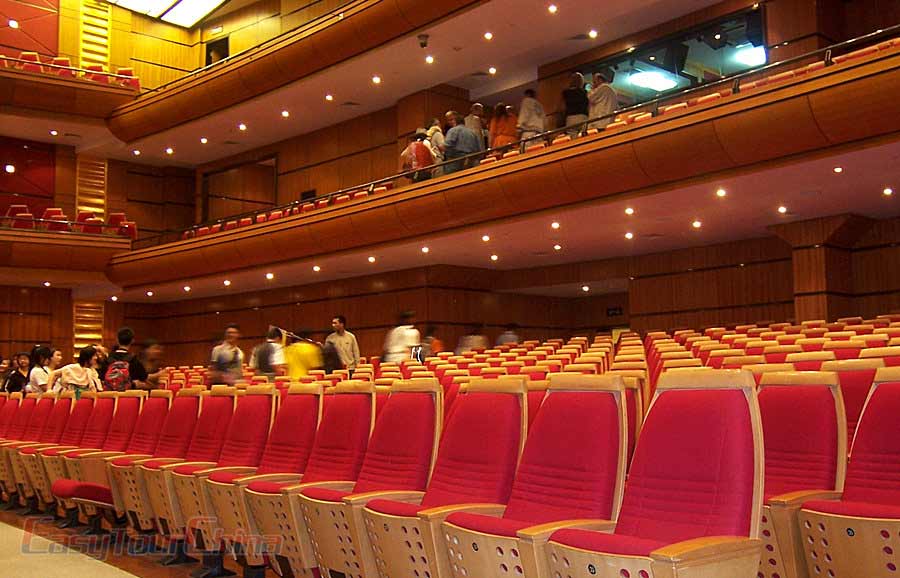 More Attractions in Shanghai
Recommended China Tours Including Shanghai Acrobatic Shows Shanghai