The Bund (which means the Embankment) refers to Shanghai's famous waterfront running along the west shore of the 114-kilometer Huangpu River (a tributary of Yangtze River), forming the eastern boundary of old downtown Shanghai.
Today it consists of a marvelous promenade, stretching from Suzhou Creek in the north to Jinling Lu in the south, the perfect platform for strolling along the busy river. Just across the wide avenue (Zhongshan Dong Yi Lu) that parallels the promenade is Shanghai's signature cityscape, a long wall of colonial-era European buildings erected by foreign governments, trading houses, and expatriate millionaires mostly during the prosperous and notorious 1920s and 1930s.
On the other side of the river, casting the shadow of Shanghai's future over its colonial past, are the modern towers of the city's remarkable economic boom: the skyscrapers of the Pudong New Area that include some of Asia's and the world's tallest structures, the high-tech pagodas of the 21st century.
Across the Waibaidu Bridge is the Shanghai Broadway Mansions. On the 22nd Floor of the Mansions, you will find yourself above the tree line, and unfurling below you, a marvelous view of the bustling city of Shanghai with a sea of buildings in all their majesty. The architecture, along the Bund is unanimously honored as a "World Architecture Fair".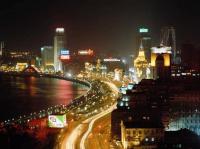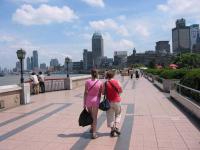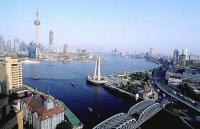 Recommended Tours including Great Wall Beijing:
12 Day China Tibet Tours
20 Day China Odyssey Tours
15 Day China Impression Tour with Yangtze River
13 Day China Delight Tours for Families

More Attractions in Shanghai
Recommended China Tours Including The Bund Shanghai