Do you want to experience wild nightlife in Beijing, street drinking and rocking? Do you want to feel the charm of a mixture of ancient Beijing and modern Western culture? Then Houhai Bar Street is an ideal place.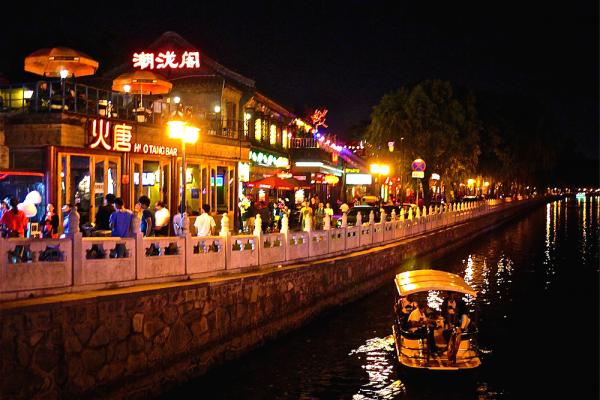 Houhai, literally means "Back Sea", together with Front Sea (Qianhai) and West Sea (Xihai), which is a part of beautiful Shichahai Lake. This area is full of artistic atmosphere, with lots of characteristic bars, cafes, restaurants and teahouses, which is a best place for visitors from home and abroad to enjoy leisure time, as well as a gathering place of youth and passion. Especially the Houhai Bar Street, surrounded by Hutongs and lakes, filled with melodious music.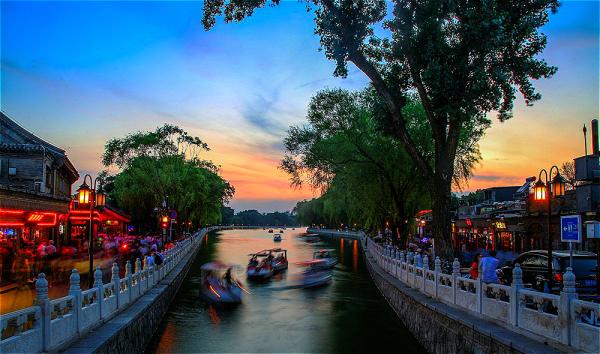 History of Houhai Bar Street
Houhai Bar Street was dug out in the Yuan Dynasty (14th century) to bringing goods from around China to the Emperor in his nearby Forbidden City by the Grand Canal. This forms much of Houhai's elegant charm with arched stone bridges, intricate animal sculptures on canal walls and other distinctive things. Now Houhai Bar Street has developed into the home of numerous trendy bars and unique pubs. When night falls, Houhai Bar Street is immediately lit up by lamps amidst the hustle and bustle of the hawkers and wine and food lovers.
What to Do & See
Stroll by Lakes and through Hutongs
The Houhai area is characterized by many traditional old Beijing style architectures, typically the Hutongs and quadrangle courtyards. While you strolling in the Houhai area, you will encounter some elderly men walking on the road with a birdcage on the hand, children playing in Hutongs, young men playing chess by the peaceful and beautiful lakes, etc. A glimpse of the real daily life of Beijingers will let you truly feel the Chinese style of comfortable life, and enjoy yourself so much as to forget to leave. And when the winter comes, you can have a chance to skate on the Shishahai Ice Rink.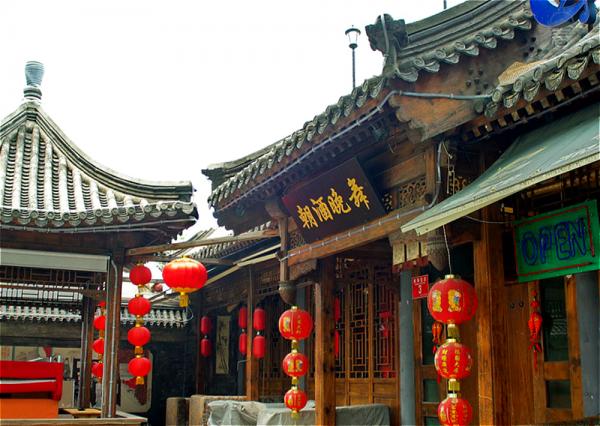 Experience the Nightlife at Houhai Bar Street
Most of the cafés and pubs on the Most of Houhai Bar Street are quite characteristic with their own style and service. Residents and travelers like strolling along the shores of the Houhai lake as to enjoy Beijing's night scene; foreigners like killing time in the bar here as to enjoy a mixture of traditional Chinese and modern Western ambiances.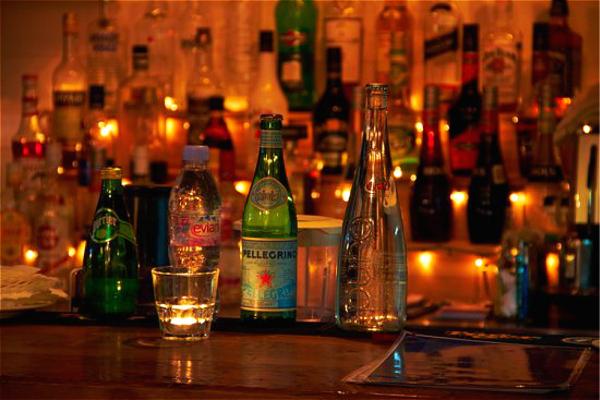 Recommended bars in Houhai Bar Street are Zoom Bar which is a soccer theme bar, a great place for soccer fans; stylish designed Sex and Da City (15 Tianhefang) which offers suite-like seating with stunning lake views; tranquil designed Blue Lotus Bar Club (29 Yandai Xiejie) which remains one of the area's original zen centers; Houhai No.5 Bar which is famous for its tasty eastern & western food, various wines, daytime classical music and nighttime modern music; the vine-covered wooden hut - No Name Bar, which draws in Beijing's A-list and so on. Besides, many celebrities were bar singers in Houhai Bar Street before they became famous, which makes the bars here more artistic.
Taste the Local Food in Various Restaurants
After a long day's strolling around the Houhai area and having fun at different bars, an authentic local food should satisfy your appetite. Different style restaurants can be found here and there, waiting for you to have a food tour in Houhai. Especially in the Hutongs, you will find many kinds of delicious old Beijing style snacks, such as Wandouhuang (Pea Flour Cake), Lvdagun (Fried chop rice cake), Huoshao (Baked Wheaten Cake), etc. And of course, the well-known Huguo Temple Snacks nearby are definitely worth a try.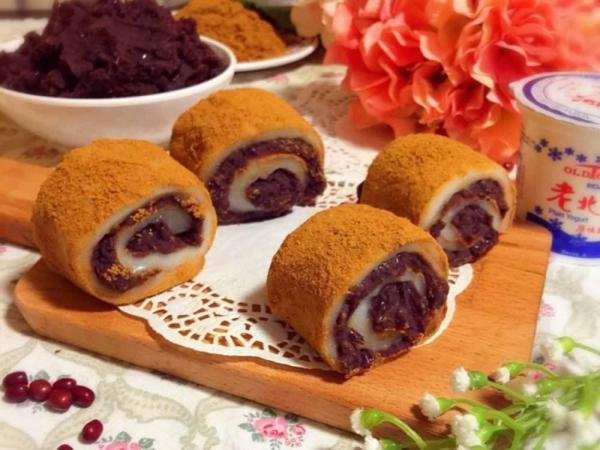 Opening Hours
Open all day. But the busiest and the liveliest time are between 20:00 to 2:00.
How to Get Here
Location: Shichahai Area, Xicheng District, Beijing
By Subway
Take Subway Line 6, and get off at Beihai North Gate Stop.
By Bus
Take Bus 13, 42, 90, 107, 111, 118, Night 204, 609, 612, 623 or 701, and get off at Beihai North Gate Stop.
Travel Tips
1. It's better to avoid visiting Houhai Bar Street during Chinese traditional holidays and festivals, especially the first week of October, which will be very crowded.
2. There're numerous choices of bars and restaurants, so I suggest you to take more time hang around the streets before deciding where to wine and dine.
3. Nearby attractions: Shichahai Lake, Prince Gong's Mansion in the Qianhai West Street, Prince Chun's Mansion in the Houhai Northern Bank, Former Residence of Soong Ching Ling, Former Residence of Guo Moruo, Former Residence of Mei Lanfang, Skewed Tobacco Pouch Street (Yandai Xiejie) and traditional Beijing Hutongs.
More Attractions in Beijing
Recommended China Tours Including Houhai Bar Street Beijing