Bamboo rafting at Nine-bend River of Wuyi Mountain
Lying in northern Fujian Province, Wuyi Mountain is renowned as one of the most beautiful mountain in southeast China. It was listed as an UNECO Heritage in 1999, for both natural and cultural aspects. The Nine-bend River, tucked away in the mountain ranges, is reputed as the soul of Wuyi Mountain. An experience of bamboo rafting at Nine-bend River is undoubtedly the most wonderful part and a major draw for a Wuyi Mountain tour that you should not miss!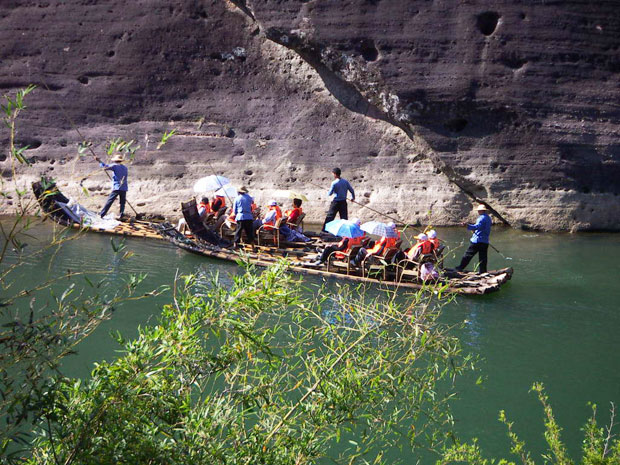 Drifting down the zigzag 9,500-meter-long Nine-bend River, amidst the jungle of peaks and rocks, visitors are bound to discover Wuyi Moutain's outstanding sceneries of typical Danxia landform, with bustling waterfalls, tranquil mountain streams, and a wide variety of plants, animals, birds, and fish species in a leisurely way. Besides, you are likely to see lots of ancient relics, such as the mysterious Boat-coffins on the cliff and rock inscriptions.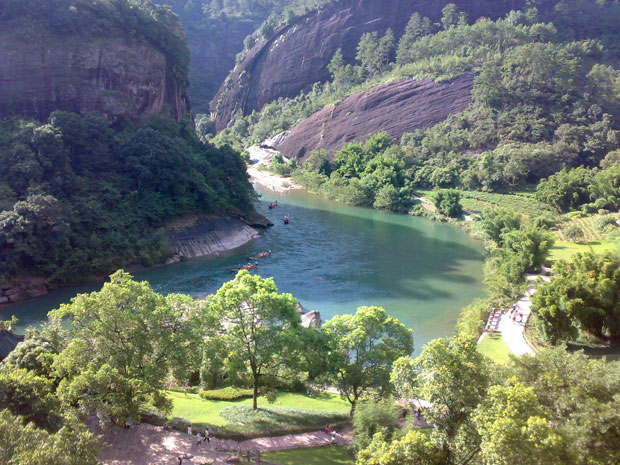 With a warm and pleasant climate, lush vegetation and adequate water, summer from June to September is a particularly good time to have bamboo rafting at Nine-bend River. A visit to Wuyi Mountain also inspire those travelers, who are interested in Chinese tea and tea culture, since Wuyi Mountain is the origin of the well-known Da Hong Pao tea and Lapsang souchong. In the 11th to 16th centuries there was an imperial tea farm here, producing tea for the imperial court. Just don't forget to taste the most authentic Da Hong Pao tea when you are here!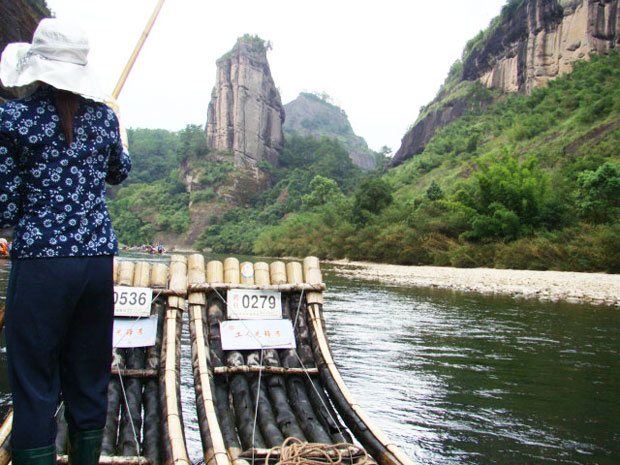 Recommended China Tours including Bamboo rafting at Nine-bend River of Wuyi Mountain:
4-day Wuyishan Tour
More trip ideas in September
Excursion to Avatar Hallelujah Mountain in China