Safety Tips for China Tours
Is China safe now? By and large, the answer is yes. China is considered one of the safest countries in the world to travel. The public security here is good. Crime rate is very low throughout the whole country and there are virtually no crimes committed against tourists visiting China. People are friendly, enthusiastic and reliable. We arrange safe and comfortable China tours for all our customers, however, the country still has a few 'rules' that you should keep in mind to avoid potential danger and stay safe while traveling in China.
Safety Tips on Accommodations
1. Pick a decent hotel with care. Choose reliable hotels instead of those located small, noisy or dirty environments. Get advise online or from our professional travel consultants. Book the hotel with a trustworthy hotel-booking website or a travel agent. We have a comprehensive hotel list ranging from luxurious type to farmhouse throughout China, which ensures great security measures.
2. List all your hotels on your tour itinerary, together with its address, telephone and check-in time, leave one copy to your family members or friends;
3. For your safety, check the room's window, door and locks; make sure they are closed properly when you leave the hotel or have a rest;
4. It is suggested that all your important items like valuable things and travel documents are kept at the safety box at the front desk;
5. Never let a stranger enter your room; just call the front desk to verify who it is;
6. Tap water is not drinkable; just drink the boiled water or bottle water.
Safety Tips on Dining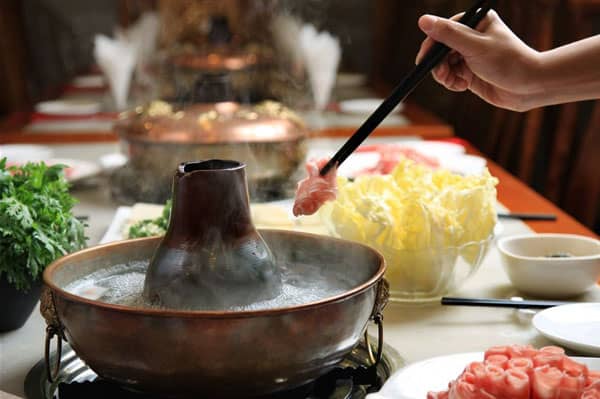 Generally speaking, Chinese foods are safe and healthy. Concerned with nutrition and taste, Chinese people can be fussy about their food. However, for international travelers, especially those with a weak stomach, you need take cautions when eating in China.
1. Eat completely cooked food. Bacteria and germs must be pasteurized before they can be eaten, otherwise they can cause health problems.
2. Drink bottled water or drinks. You are not suggested to drink fresh juice, as it may mixed with tap water when being cleaned.
3. (Especially children) don't eat street foods in China, if you don't have a strong stomach. The street snacks are sometimes not very fresh or clean.
4. Chinese keep the way of sharing food, meaning picking up foods from the same plate, which can be unhygienic, especially during the coronavirus pandemic period.
5. Some of the Chinese cuisine can be very spicy, like Sichuan Cuisine, Hunan Cuisine and Guizhou Cuisine, advise your guide or the staff of restaurant in advance, if you can't eat spicy foods. And don't try hot pot in Chengdu or Chongqing.
6. Advise your travel consult and guide in advance if you have certain food intolerances or allergies.
7. Bring with some snacks like chocolate, peanuts, fruits like banana for daily site visit to replenish energy.
8. If you plan to cook yourself, buy fresh food materials at the traditional wet market or supermarket. Some special raw materials, like fungi or wild vegetables, can be toxic. So do not cook yourself, or cooked under the instructions of local people.
Travel Safe in China
1. If you travel in China with a big group of travelers, remember the guide/driver's contact number as well as the license plate number of the tourist bus;
2. Follow the guide's instruction on route, assembling place and time when you have some free time at scenic sites;
3. Please note that not all the spots allow taking photos or video, especially in museums and archeological sites (like Potala Palace); look at the signs and do properly;
4. Take care of your valuable items like wallet, camera, and cell phone when in crowded areas;
5. Stay closely with your children and make sure they are safe and secure when travelling;
6. To keep safe, do not trust any strangers easily or follow someone you don't know to strange places so as not to be cheated;
7. If you have a free day, have a map of the city and start to explore; don't forget to take the phone number of your guide as well as the Chinese name of your hotel;
8. Always prepare small change, don't wear precious jewelry or watches when travelling;
9. Do not voice publicly any opinions contrary to China's laws and code of ethics and morals.
10. Carry medicine for hyperthermia when visiting China in summer.
Other Useful Tips for Safe China Tours
When it comes to China tours for international tourists, here are below are more safety tips you should keep in mind for your trip in China.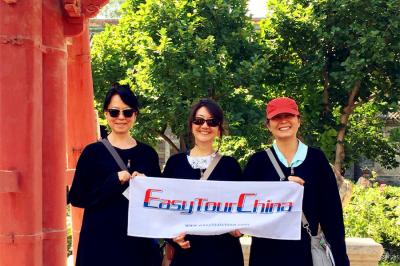 1. Order the healthy meal. When coming to China, you should not miss trying various authentic Chinese dishes, by finding yourself a decent restaurant for a nutritious, fresh, and healthy diet. Many restaurants in China's tourist destinations also have English menu. Be careful if you're trying the street food, which MAY cause an allergy.
2. Beware of the petty crime. China is the largest developing county in the world, and far from immune to crime. Petty crime is still high in plenty of places, especially the crowded areas, such as the railway station, bus station. So always keep an eye on your belongings, including the camera, mobile phone, wallet and purse, and be aware of the pickpockets and thieves.
3. Leave your jewelries and valuables at home. Dress conservatively and try to blend in the locals, providing you don't want to be target of thieves. If you do have some valuables with you on the tour, it is suggested to deposit them in the hotel's checkroom / hotel safe.
4. Plan thoroughly ahead and check out online forums. For example, If you are planning on visiting the ancient capital city Xian, you might need to know that there are pickpockets everywhere in the Muslin Street, and avoid the unethical taxies who may overcharge for rides.
5. Never accept food, drink or cigarettes from strangers, especially when you're travelling alone. Protect yourself and your children from cheaters, irregular charge, and any other troubles. If you have a tour guide, contact your guide whenever you encounter a problem. if not, call the police for help.
6. Don't carry large amounts of cash with you. Carry only as much as you need for a day trip. If by any chance you lose your wallet, you will still have enough money to go on your journey.
7. Buy the travel Insurance. To be on the safe side, travel insurance is indeed a necessary expense. Tourists can pick one of the best travel insurance for your China vacation, which can cover flight delay, accidents, injury, illness and death medical expenses. The travel Insurance will make you much more secure in China.
8. Digitize your important travel documents. It is of critical importance to scan all relevant visas, travel documents and passports and email to your account before you head out for your China tour. In this way, you can have the photocopies in case the original ones are lost or stolen.
9. Whenever you encounter any unexpected danger or harm, please contact your guide and travel agency immediately, and ask for help from the local hospital and police, who will response quickly, especially if you're foreign visitors to China.
Further reading: