Overview
Savor Suzhou's charms with ETC's 2-day Suzhou culture tour. From a dozen of UNESCO-protected Chinese classic gardens, Grand Canal to the profound silk producing history and Suzhou museum, Suzhou is a wonderful cultural destination with all those beautiful, elegant and romantic things. Travel with ETC's local tour guide, you can enjoy insider's behind-the-scene access to discover the back streets, historical architectures, wet markets and gastronomic delights of Suzhou.
The trip is also an ideal add-on for your holiday in China and fit for those looking for private Suzhou tours from Shanghai or Hangzhou.
Customize Your Tour:
☑ Travel Dates ☑ Your Interests ☑ Your Travel Style

In the morning of today, you will be picked up from train station or hotel lobby by our private guide and driver, and then set out for exciting Suzhou city tour. Start your tour with the biggest classical garden in Suzhou, the Humble Administrator's Garden. It is also regarded as the 4 most famous gardens in China, together with the Summer Palace of Beijing, the Mountain Summer Resort of Chengde, and the Lingering Garden of Suzhou. The Humble Administrator's Garden is an artistic combination of buildings, pools, bridges, trees and paths that are arranged in a specific graceful manner. Later, we will have a rickshaw ride to see real Suzhou local life. Sitting on the rickshaw, you can have a nice glimpse of the old block. The rickshaw driver will take you through small alleys, and you will pass by ancient constructions, schools, food markets, stone pagodas etc. The rickshaw then takes you to Pingjiang Road which is a historical street located in the northeast of Suzhou old city. The street is lined with bookshops, local opera theaters and tea houses. After 800 years, the road is still well-preserved and maintains its layout and characteristics in ancient forms. Walk along this street and breathe in the old style Chinese market environment.
In the afternoon, you will move on to visit Suzhou Museum. This new museum was designed by the world famous architect l.M.Pei as a tribute to his mother's hometown Suzhou. The Museum combines the brilliant creativity of l.M.Pei's simplicity architectural style with the traditional features of Suzhou. It has collected more than 40,000 decent items of ancient Chinese art, ancient Chinese paintings, calligraphies, and hand-made crafts from bronze ages to Ming and Qing Dynasties. After that, transfer to Panmen Scenic Area. It was built on the base of some historical sites by using the architectural structure of classical gardens. Walking onto the top of the gate, you can see the Wu Gate Bridge and the Auspicious Light Pagoda. Together, they are popularly known as the Three Scenes at Pan Gate. Afterwards, have a relaxing stroll along Suzhou Ancient Grand Canal. The Grand Canal was initially constructed during the Spring and Autumn period (770BC-453BC) and basically completed in mid-Tang Dynasty (618-907). it has been the golden waterway for thousands of years and prospered the economy of Suzhou. Nowadays, there are still over 6000 ships sailing along Suzhou Grand Canal which makes Suzhou section to be the busiest section of the whole Beijing-Hangzhou Grand Canal (UNESCO site). Passing by the old buildings and bridges, you will experience the authentic life of Suzhou.
Meal: L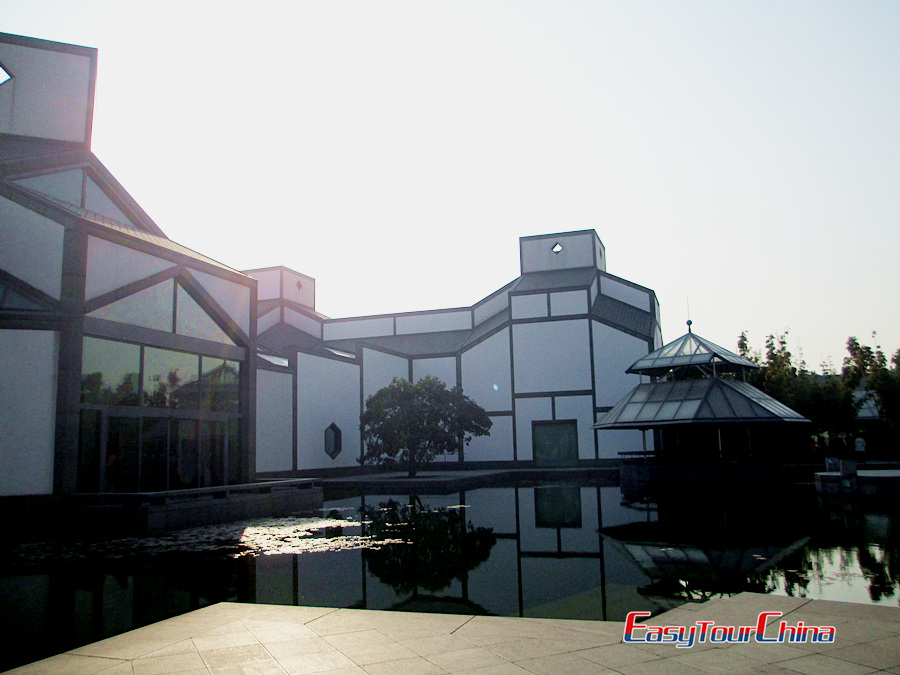 After breakfast, you will be met and transfer to visit Lingering Garden. Covering an area of 2.3 hectares, the Lingering Garden is the best preserved among all the Suzhou gardens, and it is also one of the four most famous gardens in China. Like other famous gardens in Suzhou, the Lingering Garden seeks to create stunning natural landscapes within limited space. Afterwards, we go ahead to visit Shantang street, praised as the "Miniature of Old Suzhou and Window of Wu Culture". Shantang Street used to be an important trade and culture center during Ming and Qing Dynasty, and now it is a wonderful place for a relaxing walking and tasting local delicious foods and snacks.
Later, you will go to explore the most historical site in Suzhou - Tiger Hill. Different from classical gardens, Tiger Hill is not only a garden, but also a combination of pagodas, temples, bonsai garden, springs and pools. Yunyan Pagoda is one of most famous sites here, the over thousand years old pagoda has seven stories in height and famously leans much like the Leaning Tower of Pisa. The other must-see sight is the Sword Pool, The King of Wu (He Lu) tested and buried his treasured swords here about 2500 years ago. After visiting Tiger Hill, we will transfer to Suzhou No.1 Silk Factory. You can visit the factory and observe the process of producing silk with ancient machines. After the sightseeing tour, transfer back to your hotel or the train station for your departure. End of your 2-day Suzhou tour.
Meal: B, L
Service ends.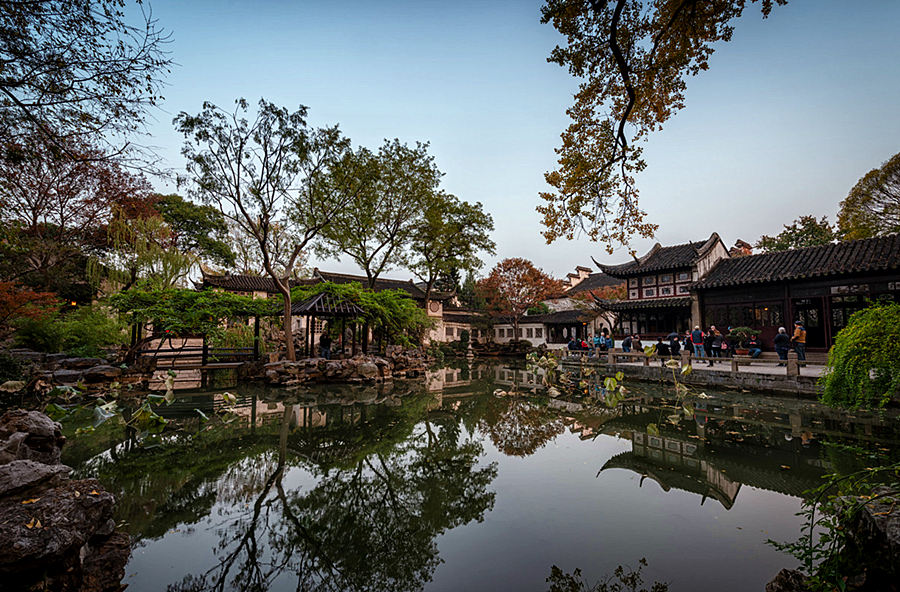 What's included
1-on-1 Travel Consultant

Your China based expert listens to your wishes carefully, provides professional advice, ensures unlimited itinerary revisions before done and 24/7 helpline service while traveling.

Private Local Guide and Driver

Your guides are friendly, helpful and knowledgeable, and your drivers are professional, polite and patient. They are very flexible to accommodate your personal needs and happy to show you the local attractions, history, culture, foods and real life.
Private transfers from hotel to attractions, airport or train station are also included.

Accommodation to Suite Your Preference

We hand pick hotels ranging from luxury 5 star, superior 4 star to comfortable 3 star. Luxury or cozy boutique hotels and budget guesthouses are also among your choices. You could decide where to stay to meet your taste and budget.

Gourmet Meals

Most of the hotels we select offer both Western and Chinese buffet breakfast. Lunch and dinner included are arranged in selected restaurants to taste authentic Chinese cuisine and local specialties. Thus you may also have a unique food tour.
Meals specified in itinerary as B=breakfast, L=lunch, D=dinner.

Attractions and Activities Listed on the Itinerary

Our city tour packages have included the (first/main) entry to all attractions and the expenses of activities on the itinerary (except the optional activities).