Covering an area of 2.3 hectares, the Lingering Garden is the best preserved among all the Suzhou gardens. It is also one of the four most famous gardens in China, (the other three being the Summer Palace in Beijing, the Mountain Summer Resort in Chengde, and the Humble Administrator's Garden in Suzhou).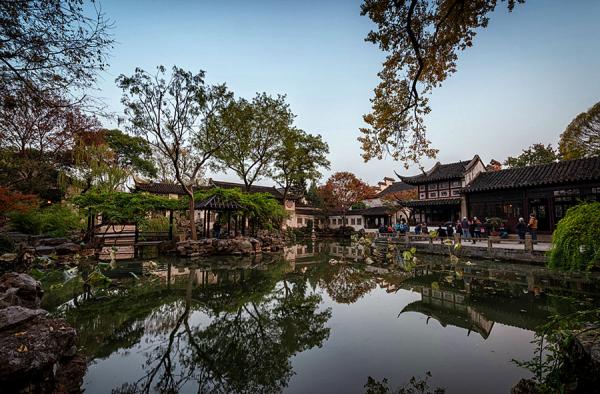 Situated outside the Cang Gate of Suzhou city, the garden was built in 1583 of by Xu Taishi, a bureaucrat of the Ming court, as his private residence. Named East Garden, it is recorded to have "magnificent multi-storey houses in the front and halls in the rear, and a range of awe-inspiring stone mountains built by the well-known master Zhou Bingzhong, resembling a long scroll of landscape painting."
Later, in 1794, the garden became a property of the Liu family. After being expanded and renovated, it was renamed "Hanbi Villa", which was popularly known as "Liu Garden". In 1873, it was purchased by the Shengs, and again renamed as "Lingering Garden," since "lingering" in Chinese sounds the same as "Liu", the surname of the former owner.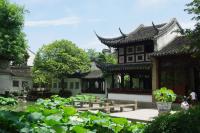 Today the garden is separated into the eastern, central, northern and western parts. The central part features a man-made mountain and lakeside scenes, resembling a long scroll of traditional Chinese painting. The eastern part is noted for its joyous groupings of gardens and elegant buildings; the western part is for the enchantment of woody hills; and the northern part, cottages with bamboo fences and idyllic scenes.
An artificial hill made of rocks from Taihu lake is always a major component of Suzhou gardens. The 6.5-meter-high Cloud-Capped Peak in this garden, which is the highest of its kind found in Suzhou's classic gardens, is believed to have been a collection from Northern Song Dynasty. Weighing about five tons, the limestone is supposed to have been carried here from the Taihu Lake, 40 km away.
The number of steles in the Lingering Garden has never been surpassed by any other garden in Suzhou. Masterfully inscribed with the works of over 100 calligraphers in the Jin, Tang, Song, Yuan, Ming and Qing dynasties, they illustrate the evolution of Chinese calligraphy during the past 1,000 years.
In 1961, the garden was listed as a key national cultural relic under state protection.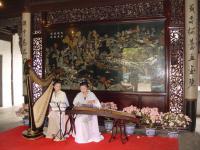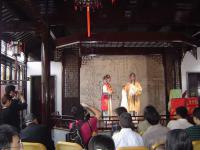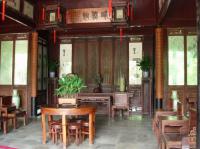 More Attractions in Suzhou
Recommended China Tours Including Lingering Garden or Garden for Lingering in Suzhou Suzhou