Top Ideas for Travel to China after COVID-19
Top Ideas for Travel to China after COVID-19
Many places around the world begin to open its border and see the tourism recovery in 2022, but the standstill of China inbound tourism remains. The good news is that China may revive its stagnant tourism in 2023, and you may travel to China by then. However, the travel form and style have changed dramatically after COVID-19 pandemic. Road trips, soft outdoor adventures, wellness trips, countryside exploration, and fresh-air activities seem to be on trend.
Read on to get inspired by our best trip ideas to travel to China post COVID-19.
COVID-19 and China Travel: What you should know after COVID-19
At present, most visitors are still not allowed to entry to China. But the country will open its door sooner or later. And travel will begin again for sure. It will restart from domestic travel, when Chinese people and expats in China can travel cross cities and provinces. Later, international travelers can travel to China, but probably with below restrictions:
- Travelers will be required to take two to four PCR tests 24-48 hours before going to China.
- The newly qualified entrants will need to be received two doses of Covid-19 vaccines at least 14 days prior to entry.
- Those failing the checks will ask to quarantine on arrival for 14 to 21 days.
- When you travel in China, you may be asked to wear masks all the time.
It is not likely you can travel to China for this moment, but when you can do it, below are great ideas for your safe China trip!
8 Best Ideas for Your Trip to China after COVID-19 - Travel Ways Are Different
Sustainable travel is a trend
The sustainable trip incorporates several trends such as China village tours, hiking and walking trips, cylcing programs, and outdoor adventures, instead of crowded city programs. The eco-friendly travel will respond with less carbon footprints to prioritize a sustainable environment and a healthy world.
Easy Tour China has always delivered sustainable tourism and Eco tours, and lead travelers to the country's remote, exotic & beautiful places, such as Yunnan, Guizhou, Sichuan, Tibet, and Xinjiang, which were struggling economically before the pandemic.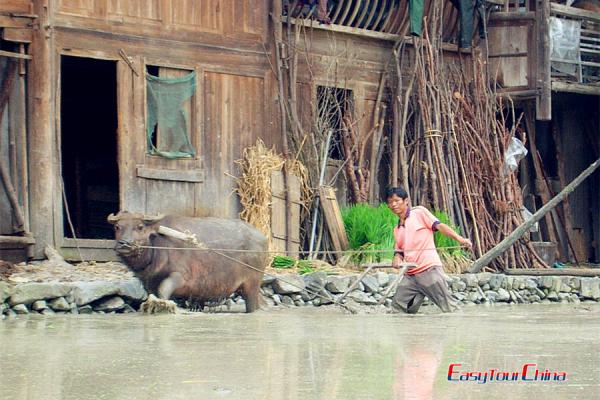 Increase your travel insurance and find a travel advisor
Travel insurance sales have increased 67% since the COVID-19 pandemic began. A proper travel insurance can compensate you for all legitimate concerns and if you have to cancel your trip to China.
It is wise to book your China tours post COVID-19 with a travel agency and get valuable advice from your travel advisor. A local travel agency like Easy Tour China have the first hand information about COVID-19 restrictions. Better yet, withe the expertise, it knows exactly where and how to travel after COVID-19, and offer tailored experience.
China wellness tours for physical and spiritual healing
With the breakout of coronavirus pandemic, people would like to make a renewed commitment to sustainable travel, as well as the wellness travel. International travelers can travel to China for its unique way of keeping healthy and many healing benefits.
Seek spiritual comfort and relief with Shaolin Kung fu training, medication practice at thousand-old temple, Tai Chai moves, Yoga lessons, authentic Chinese tea ceremony, and traditonal Chinese culture courses.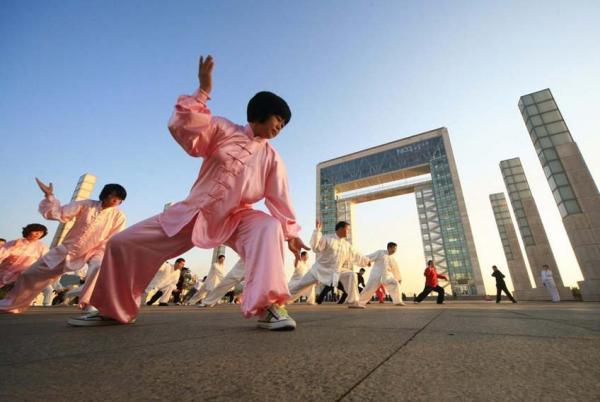 Less-crowed destinations and outdoor activities
While safety is still a top priority for your China tours post COVID-19, it is a great idea to travel to the less-crowed areas. Travelers can have an adventure in the mountains, valleys, grasslands, deserts, and explore in small towns and villages that are untouched or rarely visited and will turn out to be hidden gems in China.
Your love of of the great outdoors can focus on a wide variety of activities. When you have less worry about safety measures, you can have more fun in China!
Family Travel will be educational and joyful again
Kids have been grounded for a long period, it is time to go outside and see the world again after COVID-19. Travel to China will be a good way for boosting mental health and personal growth for your children and the whole family.
From the less-crowded, semi-wild Great Wall hiking to giant panda volunteer program, unique Chinese cultural programs, and interesting farming experience, there are a handful of joyful, educational, family-friendly activities in China.
Luxury destinations & Small boat cruise
In China, places like Yangshuo and Lijiang can combine luxury travel, village vacation, great outdoor, and culture exploration together. You can stay at 5-star hotels or villas at a tranquil village, nearby picturesque river or under lofty snow mountains.
Both Yangshuo and Lijiang offers relaxing small boat trip or bamboo rafting for couple or a family -- putting you in all nature and vast landscapes.
>> Find more Luxury Travel Destinations in China
Plan your road trip around China to the desert and wilderness
It is wise and a great idea to have the classic road trips in China post COVID-19, such as the highway stretches across Xinjiang along the vast gobi desert of the ancient Silk Road. Or drive all the way from Yunnan/Sichuan to Tibet. These are arguably the most beautiful scenic roads in the country. And, these are some of the most remote regions of China, where you can escape from the tourist crowds.
To plan a road trip in China can be daunting and very difficult for international travelers, but don't worry. Travel advisors of Easy Tour China can help you with their expertise and first-hand knowledge of local property, roads, highways, dining, and more. It also offers you another way of traveling in China -- vehicle rental, which can save money but makes your trip run smoother.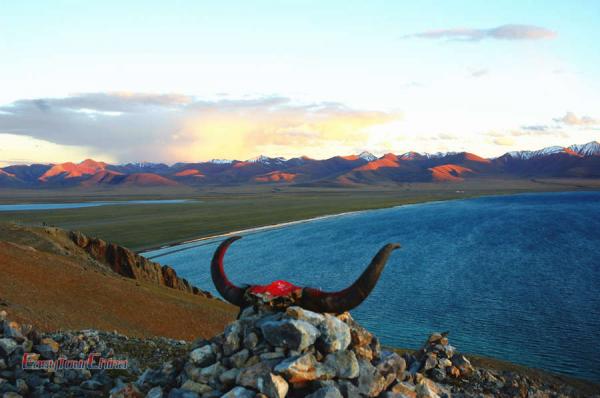 Beach vacation is enjoying a revival in China
When you can travel to China post COVID-19, consider starting your China trip with a beach vacation away from the crowds, and shift to rentals over hotels.
How does it sound to have a week-long stay at a sanitized rental property in Sanya or Qingdao?
Final thoughts
When travel begin again in China, look for it to start with road trips, sustainable travel, luxury destinations, beach vacations, and more outdoor activities. We hope these post COVID vacation ideas are a helpful step in deciding where to go and what to do for your next great and safe China tours!
Leave a Comment