Top Things to Do in China with Kids - Family-friendly Activities
China Family Travel Tips Top Things to Do in China with Kids - Family-friendly Activities
When planning a trip to China for the family, some parents may not be sure of how to make it an enjoyable holiday for all the members, especially the children. Besides those must-sees like the Great Wall, Terra cotta Army, there is much more to see and experience in China. The children don't have to sit in the car playing games, or simply follow the adults from one spot to another for quick photos. Here below are some top things to do with your children while in China – the best family-friendly activities, which are supposed to satisfy both you and your "difficult" kids.
Walk on the

Mutianyu Great Wall

, and ride the Toboggan down
All the schoolchildren should know about the Great Wall, which can be regarded as a symbol of China. Located in the north of Beijing, Mutianyu Great Wall is less visited by Chinese tourists. When going up to the watch tower, you will be rewarded with fantastic scenery around. It is also an educational trip for the children to learn about the function and design of the Great Wall. Afterwards, the kids can ride toboggan down the slope via a 1,580-meter track, which is thrilling and fun activity for the whole family.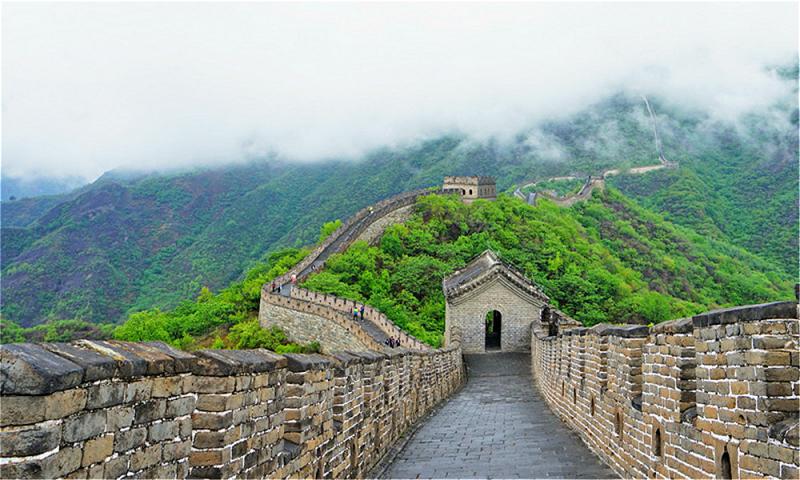 Learn to make Chinese dumplings at local Chinese home
During your family trip in China, if your children can have a chance to meet the local people and visit their home, it is a really unique experience for them to know the different culture background and mindset of people. Your family will get involved and work together with the locals to make Chinese dumplings. Finally all the people will sit and enjoy the fruits of your labor. This is surely a special memory during your China family trip.
>> Suggested 13 days Highlights of China Tour for Families with Kids to make dumpling in China, hiking the Great Wall, plus other interesting family-friendly activities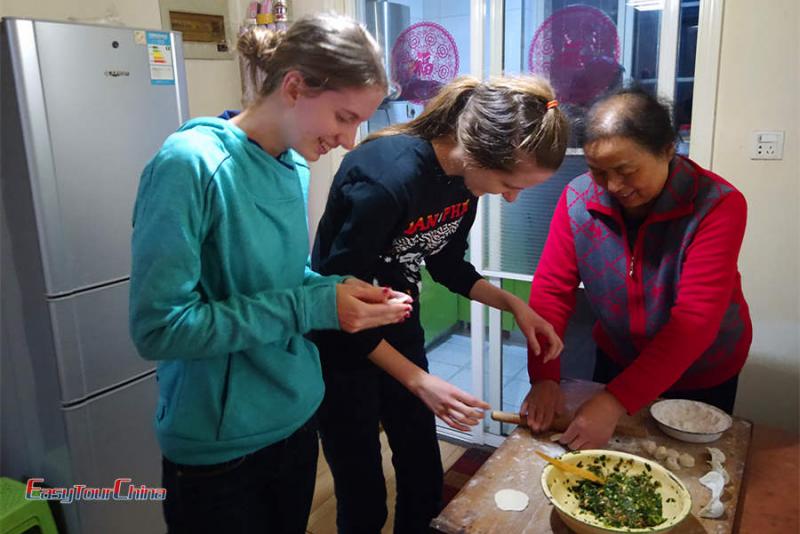 China is the hometown of giant pandas. People from all over the world love the adorable creature. In Chengdu, you will not only observe the pandas, but join in a panda keeper program to work as a volunteer at panda base. During the one day program (or longer), your family can learn the knowledge of pandas, help cleaning the enclosures and making the panda cakes. In the end, everyone will be presented a Certificate of Achievement as a volunteer at panda base. Besides, your kid can also share his/her joy with the friends by sending a postcard at Panda Post at city downtown of Chengdu, even try the panda-themed afternoon tea in an elegant teahouse or hotel.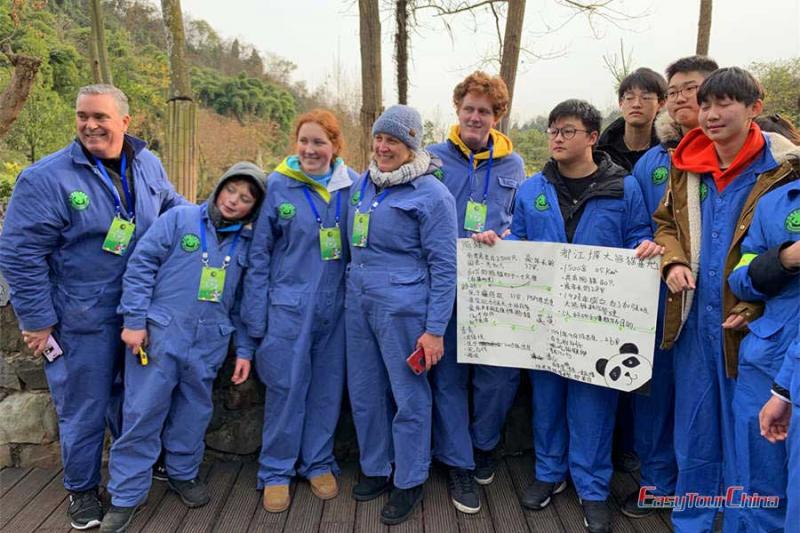 Bamboo rafting down Yulong River
While in Guilin, most of the tourists would choose to take a leisurely cruise down the Li River from Guilin to Yangshuo by air-conditioned boat. Now this is a more exciting option for family travelers, as you can sit on a bamboo raft going down the peaceful Yulong River sandwiched by stunning limestone peaks, farmland, and villages. It is in the core area of UNESCO World Natural Heritage site (South China Karst). In the summer days, kids can buy a water gun to shoot each other on raft. Just be careful of your electronic devices. Don't drop it into water or get wet.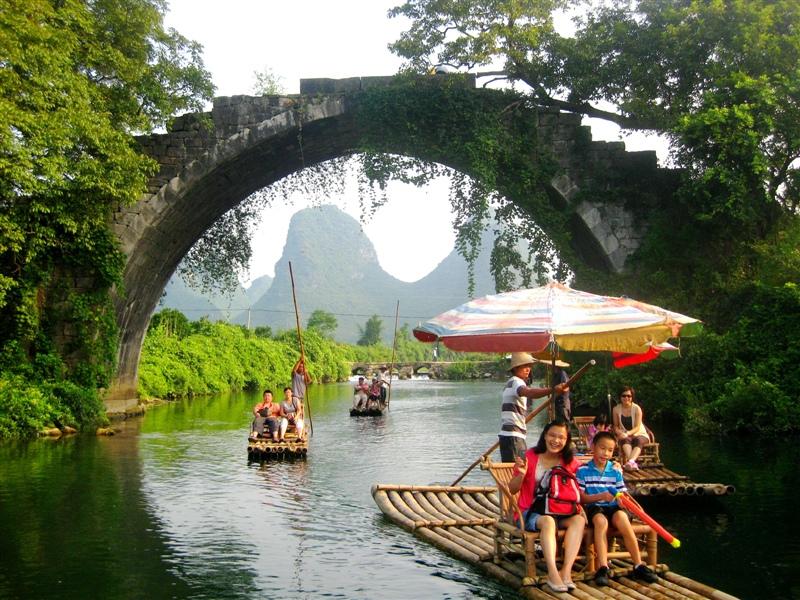 Try Chinese calligraphy or painting with a brush
Traditionally Chinese people use the delicately-made brushes to write and paint. Both are the ancient art forms that still fascinate the people living in the modern society. Some scholars said Chinese characters are the root of Chinese civilization, which are the only widely used pictographic language in the world. For your family China tour, to have some cultural activities like a short course of Chinese calligraphy or painting, will definitely help your children to better understand the Chinese culture and way of thinking. In the art studio of Fuli near Yangshuo, you and your child can learn to paint with a Chinese brush. After that, the tutor will make your art work into a folded fan so that you can take it home as a souvenir.
>> Suggested 13 days Delightful China Family Tour to be panda keepers, enjoy bamboo rafting and painting class in Yangshuo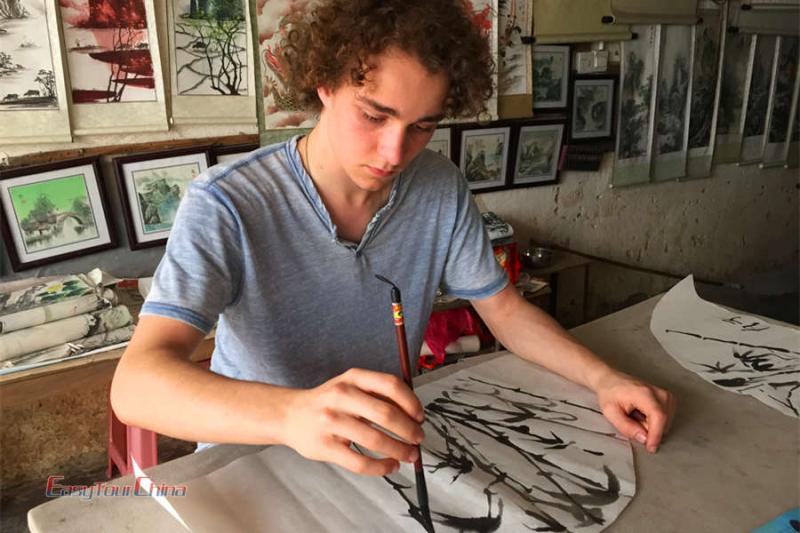 Have a Kung Fu or Tai Chi class
To be a Kung Fu master is the dream of many boys. China is the birthplace of Kung Fu. You and your child can have many chances to learn traditional Chinese martial arts. For example, you can play Tai Chi at Temple of Heaven, or have a Kung Fu course at Dengfeng, where Shaolin Temple is located. You can also study Kung Fu at Martial Arts School in Yangshuo. The courses are flexible to suit your itinerary from one couple of hours to several days or weeks. If your children are interested, we can also take you on one of Easy Tour China's Kung Fu tours to the local martial arts school at Dengfeng to see the students' training. If you don't have a plan to visit Dengfeng, the Kung Fu show played at Red Theater of Beijing is quite entertaining to the fans of Chinese martial arts.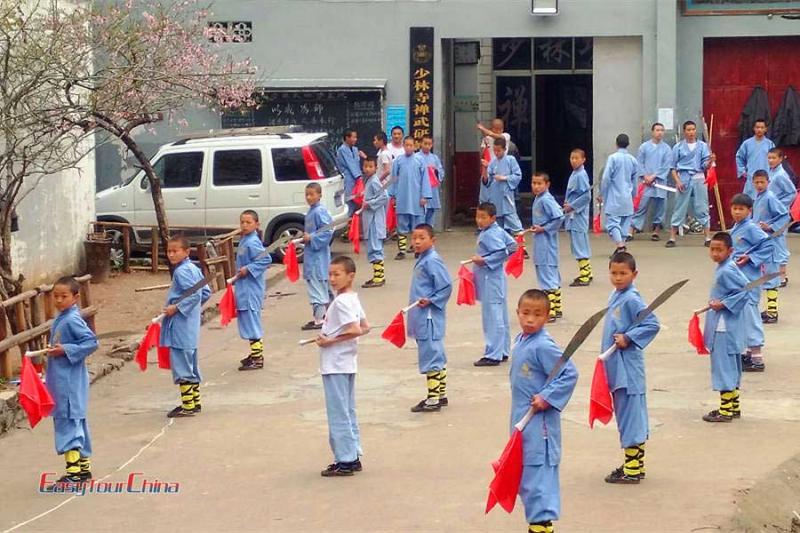 Watch the brilliant shows at different places
While in China, each place may have its own unique show presenting the best of their performing arts. It is hard to say which is the better to watch. Different people have different taste and preference. Since there is no sense to watch all of them, here we can only name some of the most popular and highly-praised ones among international tourists: ERA Acrobatic show in Shanghai, Impression Sister Liu Sanjie Light show in Yangshuo, Dynamic Yunnan in Kunming. They are all impressive, vibrant and inspiring, your children will certainly enjoy and learn from what they've seen from the performances.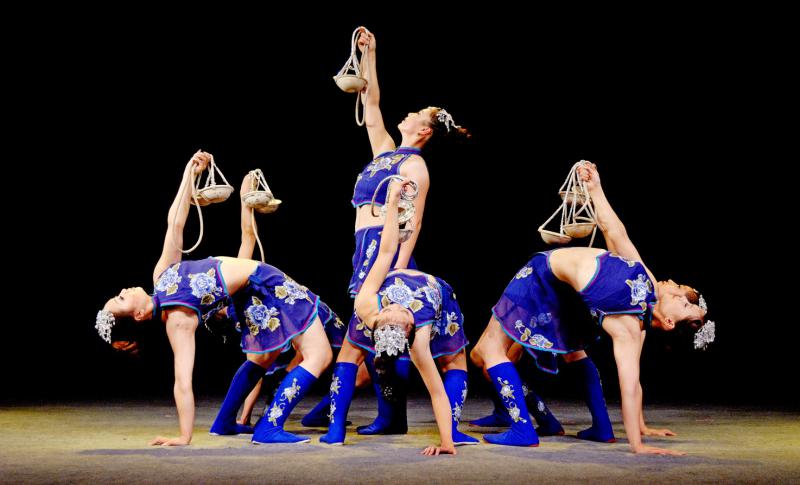 Hike in the wildness of China
For the family adventure in China with teen children, you can enjoy various outdoor activities, Family hiking can be a great way to get exercise and have fun. It is not a top priority during your trip to China. If your child is active and like to get close to the nature, 1-2 days hiking tour at a less challenging level can be arranged in the itinerary. For example, in Beijing, hiking along a certain section of the Great Wall is a good option. You can also take your child to walk in the rural area around Yangshuo, where is famous for the Karst topography. If you have a chance to Lijiang of Yunnan, then hiking along Tiger Leaping Gorge is another recommended route for your family. The special experiences in China will definitely help to strengthen the family bonds afterwards.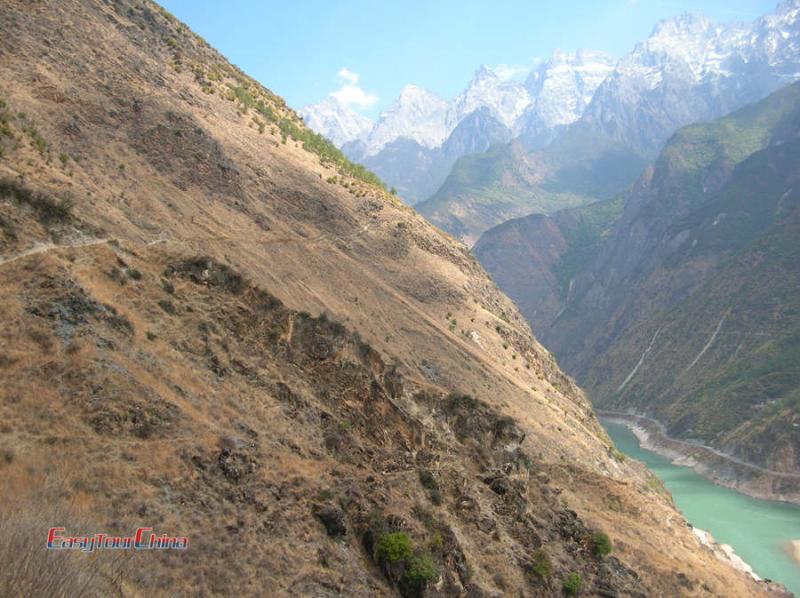 Have a bike ride in China
A bike trip can make you travel slowly and more eco-friendly. The families will see a lot more things along the way. Children are very happy to burn off energy and achieve a goal with parents, especially during a trip. To find a safe place to pedal your bikes will surely make your family holiday more memorable. In China, we don't quite recommend you to cycle in big cities due to the busy traffic and air pollution. The vast countryside in Yangshuo, Dali, Lijiang is a perfect place for a bike ride of a couple of hours. In Xian, a short bike trip on the ancient city wall can also be considered if the weather permits.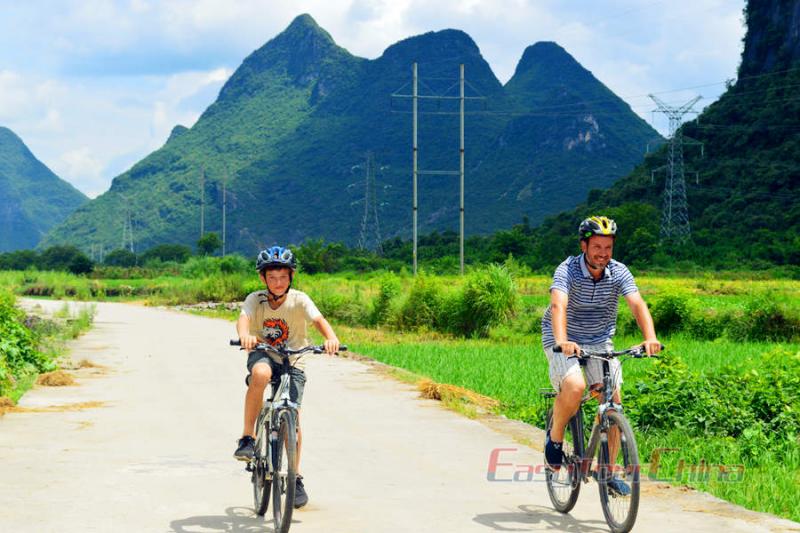 Stroll at old quarters of city and taste some local food
If you want your kids to know and even experience the lifestyle of locals in China, the best way is to take them to walk in the old quarters of the city, where showcases the different aspects of daily life of the average people. In each city you will find the relevant places like Hutongs in Beijing, Muslim Street in Xian, Jinli and Kuan-zhai Alley in Chengdu, etc. Travel is kind of experience. We don't have to see all those tourist attractions and scenic spots. In a strange country, we can learn a lot by strolling along the street, watching, smelling, listening and tasting. This is a diversified world. The chance of embracing the local community will help your children have a broader mind and become a global citizen.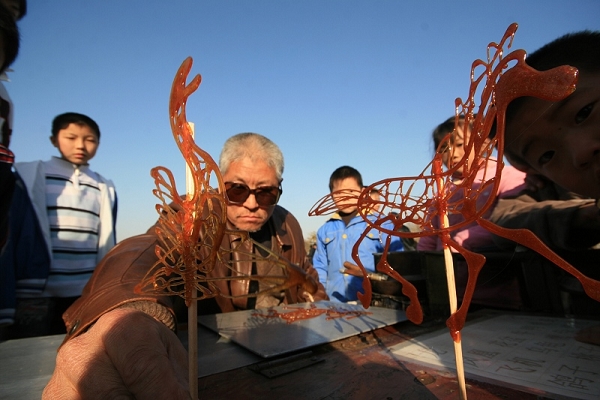 Further Reading: