Picturesque Yellow Mountain
Yellow Mountain features in spectacular pine trees, peculiar-looking rocks, the sea of clouds, and hot springs. Usually visitors are highly suggested to stay one night on the peaks to view the sunrise. Hotels and local inns are well prepared for the overnight stay of visitors (even though the accommodation on the mountain are not as luxury or comfortable as those in cities). To better serve visitors, Yellow Mountain has been equipped with cable cars that help visitors to ascent and descent easily. But still some visitors and photographers would rather hike up and down the mountain along the man-made steps and paved trails.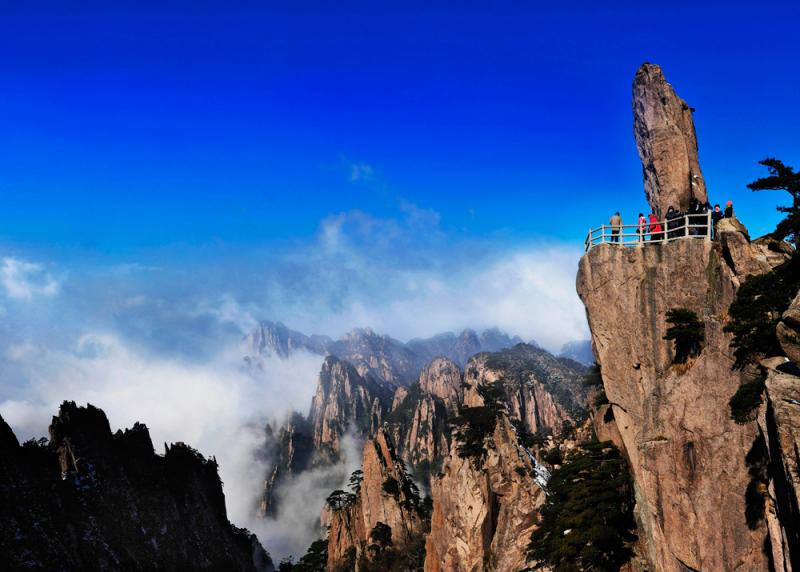 Many visitors would like to know what the best time is for a Yellow Mountain tour. Actually Yellow Mountain is an eternal charm all year round. For each season, this mountain shows its varied beauty. For most westerners, if you prefer a sunny day to explore Yellow Mountain, then in October there is a strong chance.
Recommended China Tours including Yellow Mountain:
More trip ideas in October