Hiking and camping at the Great Wall
A walk to the famed great wall helps travelers understand more about the culture and heritage of China. Winding its way through mountains, rivers, deserts, the great wall is also a wonderful spot for hikers and out-doors lovers. Beijing is the best place for a visit and there are many different sections of Great Wall with unique features and natural scenery.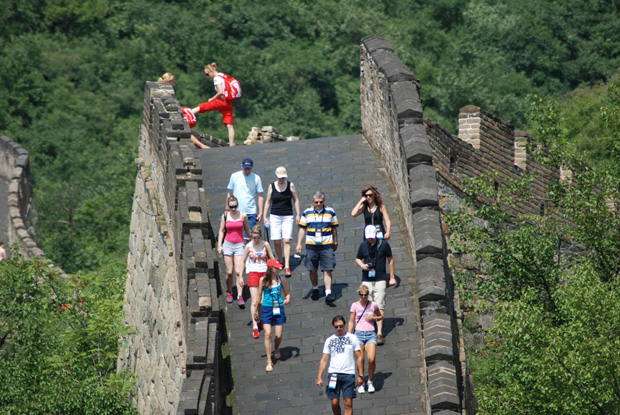 Jinshanling- Simatai Section - Hiking and Camping Resort!

Length: 14km
Time: 3.5-4 hours
Difficulty: Strenuous Hiking
Jinshanling and Simatai section is around 2.5 hour's driving from Beijing city center, which is famous for its broad filed of vision, dense guard towers, unique landscape and complete military defense and excellent state of preservation.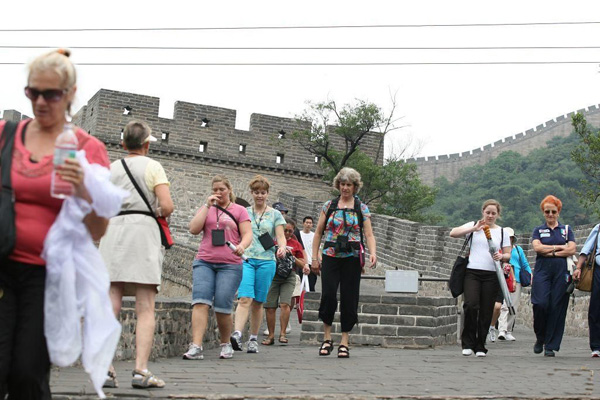 Besides the hiking tours, a camping overnight on top of Jinshanling Great wall enable travelers to better see and understand this cultural heritage better. The best time for camping is June, September and early October, with pleasant temperature and charming scenery. The great wall camping would be canceled or replaced with a home stay at the nearby village if the weather not good.
Mutianyu Great Wall - the most beautiful Section of Great Wall
Length: 12-15km
Time: 3-4 hours
Difficulty: Moderate Hiking
Mutianyu Great Wall is located at Huairou County, 70 km from Beijing City, which is quite famous for the charming autumn scenery as well as "people-free" opportunities. In 1998 US former President Clinton and his family came and visited it. With its unique architecture it is called "The Wall where an eagle has to bend his wing".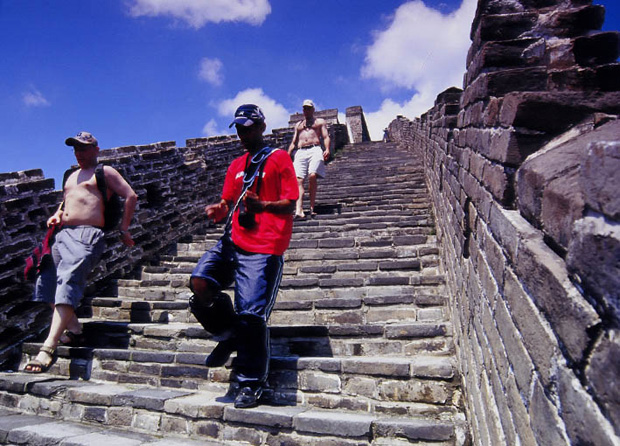 Badaling - Juyongguan Great Wall Section
Length: 15km
Time: 3.5-4 hours
Difficulty: Moderate Hiking
Badaling and Juyongguan Great wall section is the most popular and easily accessible part. Situated in Yanqing County, 60km northwest of Beijing, Badaling great wall is best-preserved and most imposing sections built in Ming Dynasty.

Note:
We don't suggest that the travelers will hike and camp at the Great Wall during the rainy days in July and August. There are a lot more chances of lightings in this period. Few people got hit before on the Great Wall.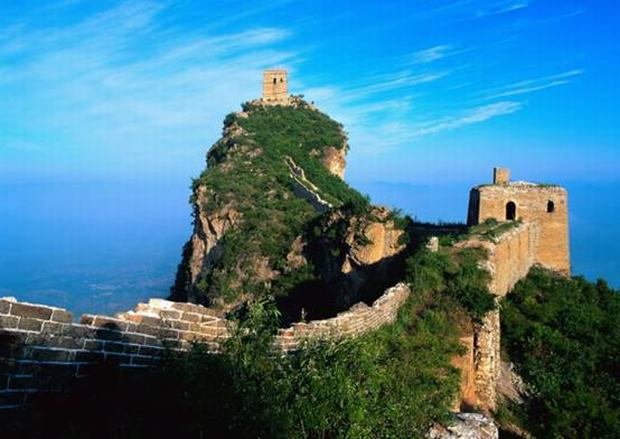 More trip ideas in June