"He who has never been to the Great Wall is not a true man; he who has not reached Badaling Great Wall has not reached the true Great Wall." Situated approximately 50 miles (80 km) northwest of downtown Beijing, Badaling Great Wall is the most well-preserved and the most popular section of the Great Wall.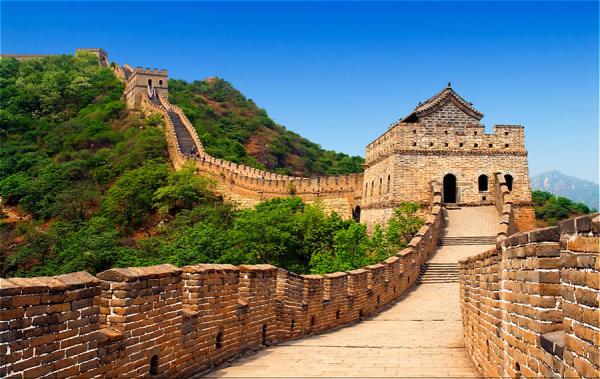 Brief Introduction
Badaling Great Wall was built in 1505, and reconstructed during the Ming Dynasty (1368-1644), commanding a strategic position for transportation and defense in ancient times. It is a witness of many significant events in history.
The well-restored and opened length of this section is 3,741 meters long (2.3 miles) with 19 watchtowers. And the wall is about 8 meters (26 feet) tall, and 6 meters (20 feet) wide, which could allow 5 horses to gallop, or 10 soldiers to march abreast. The highest point of it is about 1,015 meters (3,330 ft.) above sea level. Besides, Badaling Great Wall was the first section of the Great Wall to open for tourism in 1957.
And nowadays, Badaling Great Wall has become a must-go place of Beijing Tour. According to the statistics, more than 370 state leaders and celebrities have climbed it, and admire its beautiful and magnificent scenery.
What to See & Do
Compared to other sections, Badaling Great Wall is much easier to get to the top and enjoy the views, and the stairs are not very steep, so you will not need to cost too much energy. Moreover, the scenic site is divided into north and south sections, and each of them is equipped with cable cars. But I recommend you to take a cable car only when you're exhausted. After all, as an ancient military stronghold, a tiring trek helps understand the Badaling Great Wall better. Furthermore, the awesome and breathtaking horizon from Badaling Great Wall makes your sweat worth it. Especially the highest watchtower, also known as the "Sun-watching Spot", is a perfect place to overlook the Great Wall.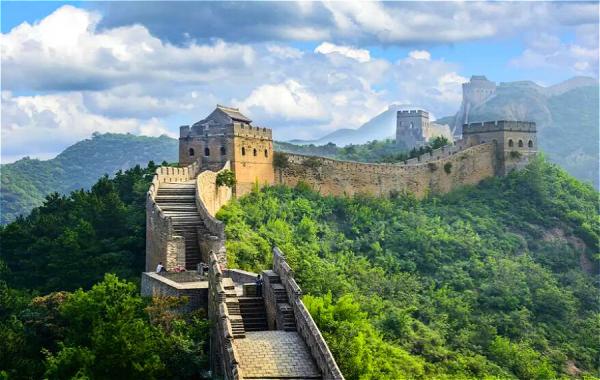 Spring is a very good season to visit Badaling Great Wall. The gentle wind, the perfect temperature, the warm sunshine and abundant colorful wildflowers will make your trip very comfortable.
If you visit Badaling Great Wall in summer, you will probably encounter rain, thus the air is cool and fresh, and the picture of the wall in rain is very mysterious and attractive.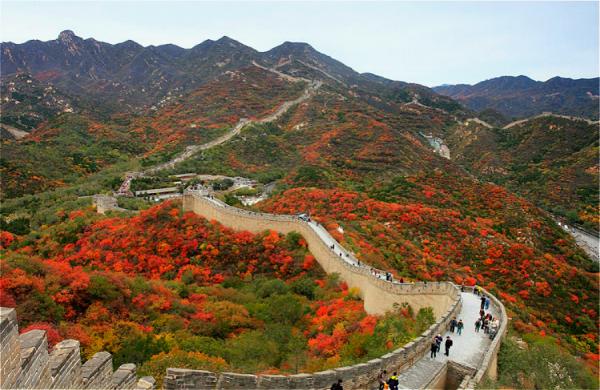 The best time to visit Badaling Great Wall is autumn. The grass on mountain start to turn yellow, maple trees turn red, even the sky become more blue and clearer, sometimes with several clusters of fluffy white clouds drifting across the sky. All who see this scenery will think that it is a perfect art of majesty and peace. And this will be your memorable China Great Wall Tour.
In winter, the weather turns cold. But the Badaling Great Wall in snow is still so enchanting that attract many photographers come here to capture the breathtaking beauty. Of course, if you want to admire the stunning views and take good pictures on the wall, you should get ready to handle the low temperatures and some physical exertion.
When to Visit
Opening hours:
06:30-19:00 (Peak Season: April to October)
07:00-18:00 (Off Season: November to March of next year)
Ticket Price
Admission Fee:
40 Yuan (Peak Season: April to October)
35 Yuan (Off Season: November to March of next year)
Note:
1. Free admission for children under 6 years old (including 6 years old), children under 3.9 feet (1.2 meters).
2. Free admission for disabled people, retired veteran cadres, military personnel in retired and active service. (Valid Certificate is required.)
3. Half-price admission for the elderly with senior citizen card.
4. Half-price admission for children between 6 years old (not including 6 years old) to 18 years old (including 18 years old), students with bachelor degree or below (not including postgraduates, those at adult education colleges and spare-time colleges) with valid documentation.
How to Get There
The Badaling Great Wall is well developed with hotels, restaurants, and improved transportation. It is convenient to take a train or bus from central Beijing:
By Bus
Take Bus 877: Deshengmen ↔ Badaling
By S2-series Train
Line S2, Beijing Suburban Railway, from Beijing North Railway Station to Badaling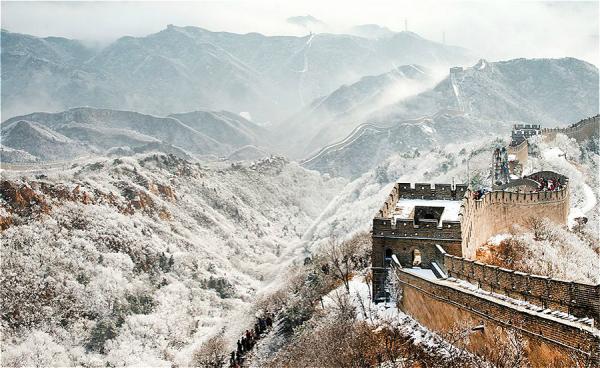 Travel Tips
1. Accommodation and Restaurants: The Badaling Section is well developed with many small inns, restaurants and a KFC not far from the entrance. But I do not recommend eating around the section, because the food price there is generally too high, while the quality is just so-so. You'd better bring some snacks for lunch and treat yourself a good meal on your way back to downtown.
2. Try to avoid visit the Badaling Great Wall in peak season, especially China's pubic holidays.
3. Choose comfortable shoes and clothes. Apply sunscreen in summer, and wear more clothes in winter. It can feel much colder on the wall. And I suggest you bring an umbrella for protection from rain or the burning sun.
4. Do not trust the tourist information providers on the road easily, especially those of unknown origin. Otherwise, your trip will turn to be a nightmare.
More Attractions in Beijing
Recommended China Tours Including Badaling Great Wall Beijing