Suzhou Logistics Center (SEALL) is the first pilot project of customs bonded logistics center (B Type) in China approved by State Council on May 11th, 2004. Within China-Singapore Suzhou Industrial Park (SIP), it is the core developer of SIP Logistics Park.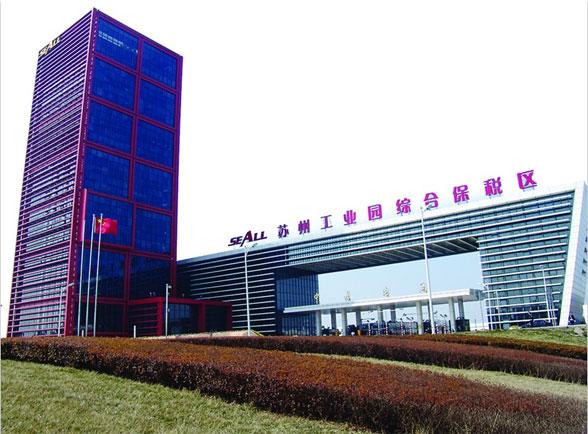 From the inception of the SIP in 1994, a customs sub-administration was planed; it was formally launched in 1999. SIP now operates as a virtual port and is allowed to handle customs, clearance of exports and imports directly; SIP firms enjoy an efficient "green lane" and independent customs supervision which has run 24 hours a day, seven days a week since 2003. An integrated free trade zone (IFTZ) was established in SIP in 2008 by integrating tow procession trade zones, one bonded logistic center, and one customs checkpoint. The IFTZ serves as a platform to promote the development of a business process outsourcing (BPO) industry in SIP. Some multinational corporations, such as Samsung, have established centers in the IFTZ, so an international logistics and distribution base is gradually taking shape.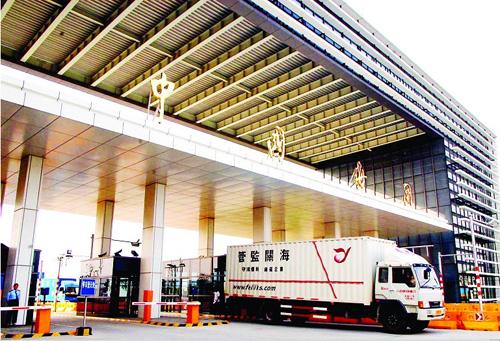 Efficient customs, quarantine and banking underpin this economic vitality of the SIP, and Suzhou Logistics Center provides more than 55,00㎡of space for these activities. As a service platform in SIP, this centre mainly engages in customs supervision and control point business. In addition, there are various modes to improve logistics environment, such as models of truck-air-truck for air freight, Free Trade Zone and Port Integration for sea transportation, etc. There is operational 24 hours a day, 7 days a week, with a daily turnover of goods in excess of US$200m.
About Suzhou Industrial Park
Suzhou Industrial Park (SIP), established in 1994, was a joint venture between the governments of China and Singapore. Thanks to its strategic location, excellent transport links and concentration of industries, the SIP has developed into the largest and most successful modern manufacturing and logistics base in China. At almost 300 square kilometers, there are 14,500 companies, more than 70 of which are in the Fortune 500.
Recommended China Tours Including Logistics Zone at China-Singapore Suzhou Industrial Park Suzhou