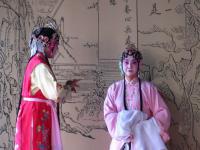 Best Travel Time Suzhou
Locating in the lower reach of Yangtze River, Suzhou enjoys the subtropical monsoon climate; the weather is Suzhou is regarded as fairly warm and wet, with four distinct seasons. The best travel time to Suzhou should be April to October.
Suzhou Safety Tips
Suzhou is a rather safe place and just watch out a few things below:
Pick pocketing is common on crowded buses around the bus station or train station, so take care of your belongings;
It is advisable not to take the touts operating around tourist sights or train station since they always over charge issue; taxi are generally safe
Watch out the electric scooters when you crossing the street or walking around;
It is advised that avoid visiting the Suzhou gardens and water town on weekend or public holidays since there are many visitors then. And most spots are closed at 17:30 even in holidays so pre-arrangement is needed.
Suzhou Shopping Tips
The recommended souvenirs are Su style embroidery, silk products, Biluochun tea, sandalwood fans, freshwater pearls, snuff bottles and so on.It would be advantageous to get the help of a Chinese-speaking person, preferable a Suzhou local who knows the products and markets. Some hotels would offer such kinds of service. And the popular areas for such local products are Guanqian Street, Shiquan Street and Shilu Commercial Area.
Eating in Suzhou
Suzhou cuisine is slightly sweet with light and delicate flavors; fish and shellfish are popular within local people. Suzhou dishes are sweet and beautifully presented; the representative dishes are Stewed and Fried Mandarin Fish (Songshu Guiyu), Braised Shark's Fin in Clear Soup (Qingtang Yuchi), Stewed Shredded Eel (Xiangyou Shanhu) and watermelon Chicken.
Find where to eat in Suzhou? See our Suzhou restaurants page
Nightlife / Entertainment in Suzhou
Suzhou has plenty of entertainment options both traditional and modern. Kun opera performance in Suzhou has great influences to other kinds of opera in China. Go to the classic Suzhou gardens and enjoy Kunqu Opera or Pintang, or listen to the storytelling in a tea house; go to the bar for drinks or see the night garden show in the Master of Nets Garden…
Suzhou Festivals
China Suzhou "Oriental Water City" International Tourism Festival is held on the last 10 day period of April, with performances like the opening ceremony, large on-water performances titled "Charm of Water," Love for Water" and "Soul of Water," on-water shows of international and domestic decorated boats, Suzhou on-water carnival week, the mayor consulting meeting, the delicacy festival "Spring of South China," temple fairs, flower fairs, cultural festivals and other special tourism festivals available.
Listening to the Sound of Bells Activity at the Cold Hill Temple
The activity of listening to the bell-tolling sounds is divided into three parts: The lunar New Year's Eve dinner, the temple fair in the Maple Bridge Scenic Zone, and listening to the bell-tolling sounds. At about midnight, people stream into the Cold Hill Temple to burn joss sticks and pray for fortune; all monks gather at the Grand Hall for a Buddhist service; and the abbot delivers a message of congratulation to all the guests, wishing a happy and safe year for all the people. At the 10th second of 23:42, people begin to listen to the 108 rings of the bell, which symbolize an auspicious year and a good luck.