Located 53 km from Daxin County, 210 km from Nanning, capital city of Guangxi, Mingshi Scenic Area (明仕田园风景区) is crowned as the "Small ‪Guilin‬" and a photographer's heaven.‬You've probably not heard of Mingshi Tian Yuan before, but if you're looking for somewhere unspoilt and unoccupied by tourists crowds, Mingshi's intoxicating rural countryside and surreal mountainous region shaped by Karst landscape have a lot to offer.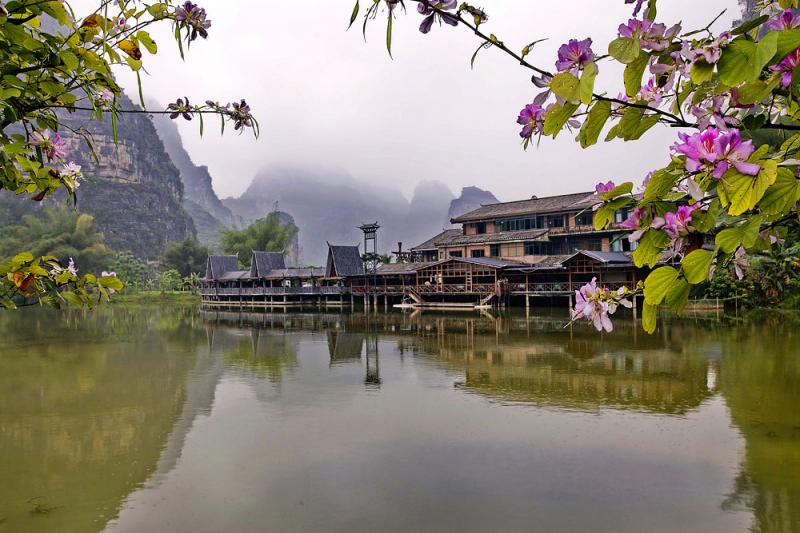 Top things to do
Mingshi River bamboo rafting – The river rises in Vietnam and finally joins Heishui River in Leiping Town of Guangxi. It is a great enjoyment to ride on a raft, down through the steam for about 8 km (1 hour), and take in the fresh air and views of meandering rivers, limestone hills, cliffs and caves, Zhuang minority villages with rice paddies, local humble dwellings, waterwheels…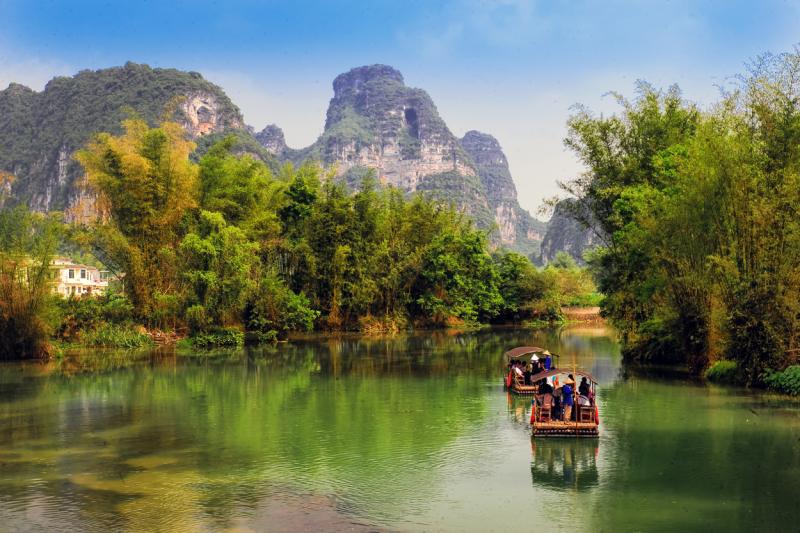 Biking around Mingshi Scenic Area – An ideal destination for biking, Mingshi offers several different cycling routes for relaxing or exploration in-depth.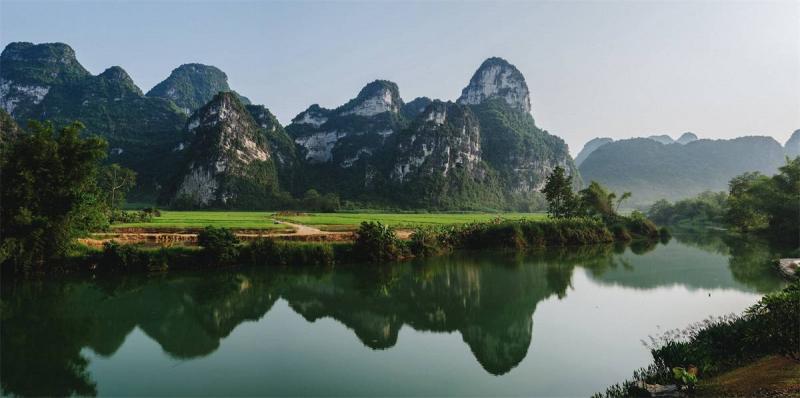 Totem Square – There are plenty of activities that you can join in, such as rock climbing, archery and campfire party with wonderful Chinese and Vietnamese performances.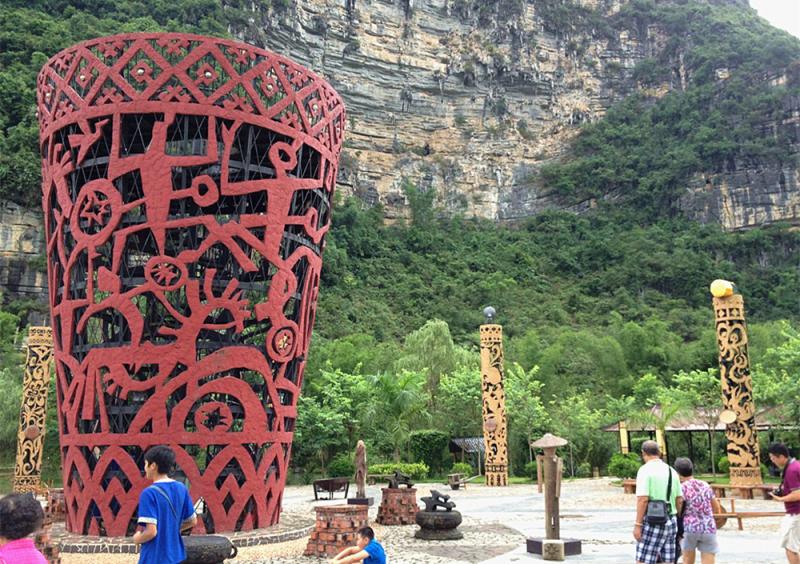 Mingshi Movie Base – A dozen famous Chinese TV series and documentary were filmed here.
The accommodation in Minshi
Lux* Chongzuo, Guangxi Resort & Villas - Opened in 2021, is a luxury hotel with best rooms, facilities, sceneries and services.
Daxin Mingshi Shanzhuang Hotel – Built in 2008, it is a 4-star hotel within Minshi Scenic Area and mixes the traditional Zhuang architectural style and modern decoration & amenity.
Mingshi Nali Hotel – Opened in 2018, located in rice fields and by the river. Bike is free for clients to ride in the scenic area.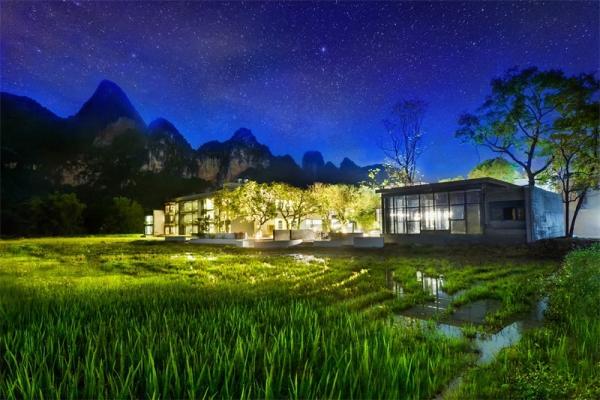 How to get to Mingshi
Take the scheduled bus from Nanning Xixiangtang Bus Station to Daxing Country first, and then change for a tourist bus from Daing Country to Mingshi Scenic Area and Detian Waterfall.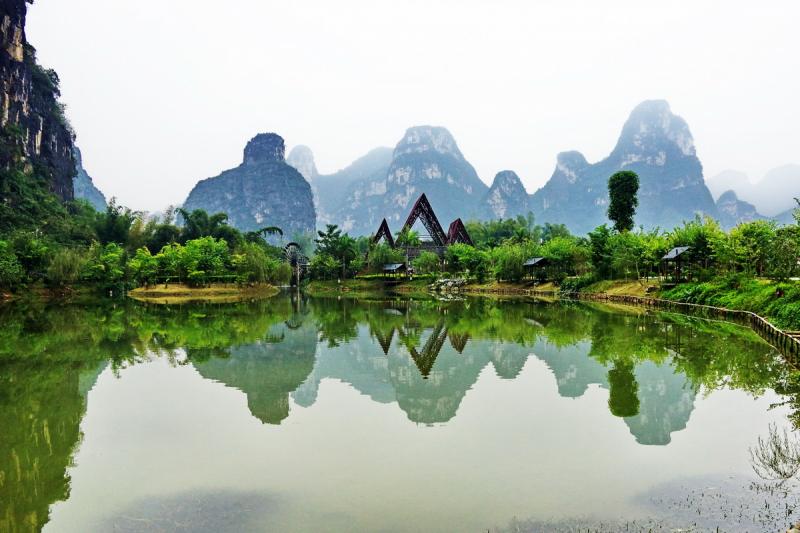 More Attractions in Nanning
Recommended China Tours Including Mingshi Scenic Area Nanning