North of the Confucius Mansion, about 2km up Lindao Road, is the Confucius Family Cemetery (Kong-lin) – the largest artificial park and the best preserved cemetery in China. Also it is probably the longest - last family cemetery in the whole world.
The tombs of Confucius and most of his descendants are located here. More than 7 kilometers in perimeter, the graveyard boasts the pine and cypress forest of over 22,000 ancient tree, which were planted by the Confucius's students and descendants, 40,000 plus of various types were added since 1949.
Flanking the approach to Confucian tumulus is a simple grass mound enclosed by a low wall, and faced with a Ming Dynasty stele. Nearby are buried his immediate sons. Scatted through the forest are dozens of temples and pavilions, and hundreds of sculptures, tablets and tombstones. Even today, descendants of Confucius can still be buried in the Confucian Cemetery.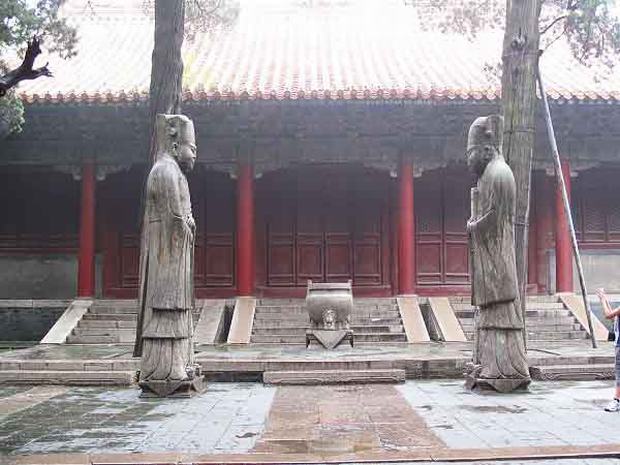 More Attractions in Qufu
Recommended China Tours Including Confucius Cemetery (Kong Lin) Qufu