Ten Unique National Forest Parks in China
Ten Unique National Forest Parks in China
As of February 2019, there were a total of 897 national forest parks in Mainland China. The earliest one in China is Zhangjiajie National Forest Park, established in 1982. In 2018, the national forest parks of the country received more than 1 billion tourists with the tourism revenue of nearly 100 billion Yuan (U$15.4 billion). About 1/3 of the forest parks were open to the public for free. Here below are some unique ones, worth a visit while in China.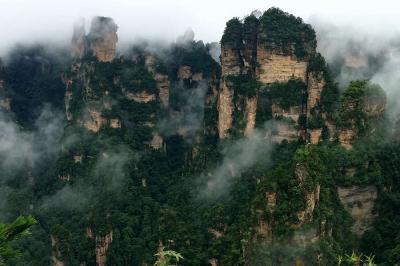 Zhangjiajie National Forest Park is located in Zhangjiajie City, northwestern Hunan Province. On September 25, 1982, with the approval of the State Council of China, the original Zhangjiajie Tree Farm was officially named "Zhangjiajie National Forest Park", which is China's first national forest park. The total area of the park covers 4,810 hectares. In December 1992, the place featured with the quartz sandstone pillars and peaks was included in the UNESCO World Natural Heritage List, and it was also included in the list of Global Geoparks in February 2004. It is said that the Oscar winning director James Cameron was inspired by the peaks here and launched his blockbuster movie 'Avatar'.
2. Hailuogou Glacier Forest Park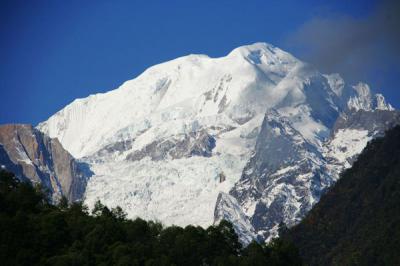 Located in Luding County, Ganzi Tibetan Autonomous Region of Sichuan Province, Hailuogou Glacier Forest Park is 319 kilometers away from Chengdu and 59 kilometers away from Kangding. The forest park stands on the southeastern edge of the Qinghai-Tibet Plateau, on the east slope of the highest peak of Gongga Mountain, where has a subtropical humid monsoon climate. Right here you can see one of the few low-elevation glaciers in the world. Therefore, it is a very different forest park in China. Besides, it is home to 13 different ethnic groups including Han, Tibetan, Yi, Mongolian, Bai, etc. It is also a great place to experience the Tibetan culture.
3. Shennongjia National Forest Park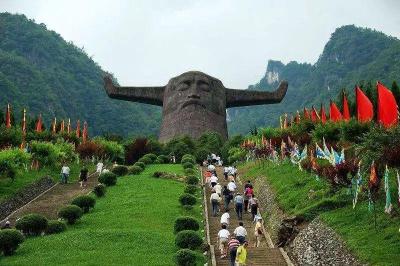 Located in the northwest of Hubei Province, Shennongjia National Forest Park covers an area of 3,250 square kilometers, with a forest coverage rate of 69.5%. It was established in 1983 as a national nature reserve. In 1992, the Nature Reserve was admitted to the World Biological Reserves in 1990 and Global Geoparks in 2015 by UNESCO. The area is home to Han, Tujia, Hui and other ethnic groups. It is composed of Tianyan Scenic Area and Ancient Rhino Cave Scenic Area. The highest peak of Shennongjia called Shennongding is 3105.4 meters above sea level, and the lowest is 398 meters above sea level, with an average elevation of 1700 meters. There are 6 peaks above 3000 meters in Shennongjia area, which made it known as the "Roof of Central China." In 2016, it became the 50th spot of China inscribed on the World Heritage List.
4. Songshan National Forest Park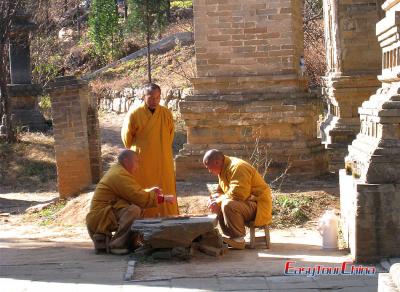 Situated in the northwest of Dengfeng City, Henan Province, Songshan (Mt. Song) National Forest Park stretches nearly 100 kilometers long from east to west and 60 kilometers wide from north to south. The total area is about 1,200 square kilometers. It is composed of five major sections: Sanhuangzhai Scenic Area, Shaolin Temple Scenic Area, Songyin Scenic Area, Zhongyue Scenic Area and Ma'anshan Scenic Area. The park became one of the first ten national forest parks established in China. In the following thirty years, it has won the titles of "UNESCO Global Geopark" and "National Scenic Area". The historic monuments including Shaolin Temple, Zhougong Sundial Platform and the Dengfeng Observatory inside the park were added into UNESCO World Cultural Heritage List in 2010.
5. Dujiangyan National Forest Park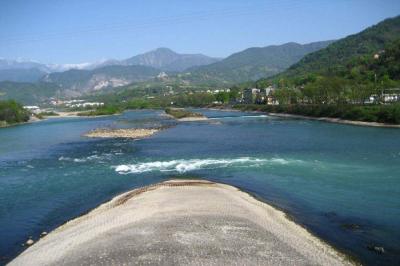 Adjacent to Dujiangyan-Qingcheng Mountain Scenic Area, Dujiangyan National Forest Park is 84 kilometers away from Chengdu City. It is one of China's 20 key national forest parks. The West China Subalpine Botanical Garden was established here by the Institute of Botany of the Chinese Academy of Sciences. The forest park has an elevation of more than 2,000 meters above sea level. Surrounded by high mountains and lush virgin forests with an altitude of 3,600 meters, it forms a basin with an area of more than 2600 ha. There is a highland lake in the center of the basin called Dragon Pool. Dujiangyan Irrigation Project is situated in the park area, which was inscribed on the World Heritage List in 2000, together with the neighboring sacred Taoist mountain – Mt. Qingcheng.
6. Wutaishan National Forest Park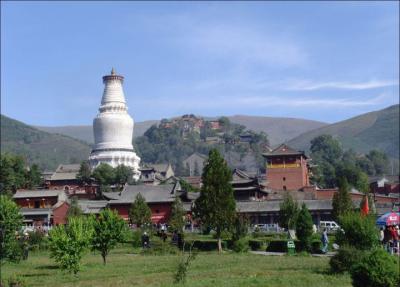 Wutai Mountain is situated in Wutai County, Xinzhou City, Shanxi Province, ranking first among the four holy Buddhist mountains in China. It has been regarded as the global center for Buddhist Manjusri worship. The park has five flat peaks featured with magnificent natural landscapes, as well as rich cultural connotations, not only the deep-rooted Buddhist culture, but also colorful folk customs. In August 2007, it was approved by the National Tourism Administration as "the first batch of national AAAAA tourist attractions"; it was officially included in the "World Heritage List" on June, 2009.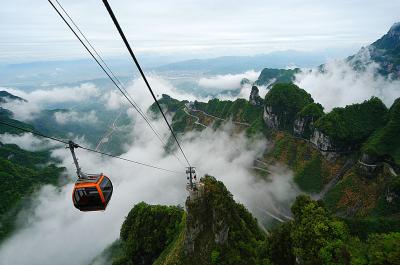 Located 8 kilometers south of the urban area of Zhangjiajie City, Tianmen Mountain National Forest Park covers a total area of 96 square kilometers. The park is rich in vegetation resources. It is also a national AAAAA tourist attraction. The Tianmen Mountain cableway was established in May 1999 and started in operation in August 2005. The cableway line is 7455 meters long, and the level difference between the upper and lower stations is 1279 meters with a maximum inclination of 38 degrees. It is said to be the world's longest passenger cable car ride. On the mountain top, you will also have a chance to try the glass pathway built on the face of cliffs about 1430 meters above sea level. The most prominent scene here is a huge natural hole in the middle of the mountain, where the Russian fighters Su - 27once flew through in 2006.
8. Jianfengling National Tropical Rainforest Park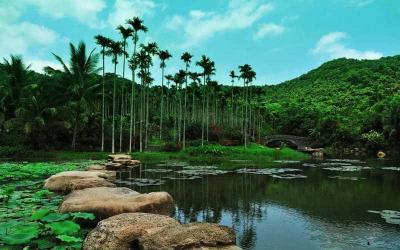 Located in Ledong Li Autonomous County in the north of Sanya City, Hainan Province (90 kilometers away from Sanya City), Jianfengling Tropical Rainforest Park was built in 1976 and covers an area of about 1,600 hectares. In the park, 75% of Hainan's plants and 85% of wild animal species can be found. The Jianfengling area still preserves the largest tropical virgin forest in China. Its vegetation integrity and biodiversity are among the highest in the country. The park's forest coverage rate is 96%.
The highest peak of Jianfengling area is 1412 meters above sea level, the lowest elevation only 200 meters. The complex terrain with a height difference of more than 1,000 meters has formed seven kinds of plant ecosystems, with more than 2,800 vascular plants and 4,300 animals (including insects). It is "the natural species gene pool of the northern edge of the tropics". It is a perfect spot for scientific research and mountain expeditions.
9. Nanjing Tulou National Forest Park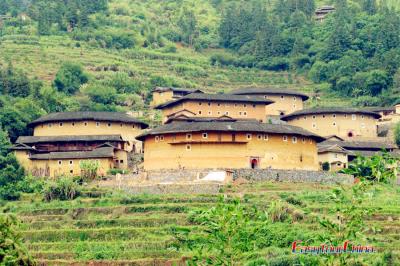 Fujian Nanjing Tulou National Forest Park is located in Nanjing County, Zhangzhou City, Fujian Province, with a subtropical maritime monsoon climate. Its vegetation includes evergreen broad-leaved forests and coniferous broad-leaved mixed forests. The forest coverage rate is 87.11%. The total area is 2233.83 hectares. In September 2010, Fujian Nanjing Tulou Forest Park was rated as a national forest park.
Tulou means Hakka Earth Building, which is the traditional dwelling of Hakka people living in the southwest of Fujian. The park consists of Yunshuiyao Scenic Area, Taxia Scenic Area and Shuhai Scenic Area. The landmark of the park - Tianluokeng Tulou group was added to UNESCO World Heritage List in 2008.
10. Xishuanbana National Forest Park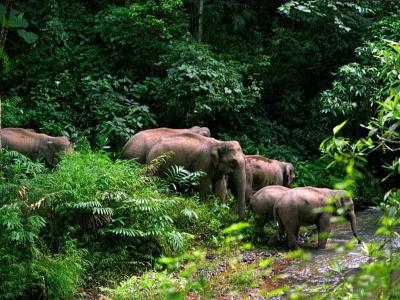 8 kilometers away from Jinghong City, Xishuangbanna National Forest Park is located in Jinghong, Xishuangbanna Prefecture, Yunnan Province, where has long summers and no winters, with distinct dry and wet seasons. The park covers an area of 1754 hectares, and the forest coverage rate in the park is 98.6%. It is said to be the best preserved primeval forest south of the Tropic of Cancer. It was first established on May 29, 1999. In December 2005, it was assessed as a national forest park by the State Forestry Administration.
Within the forest park, there are wild elephants, Indian bison, green peacocks, white gibbons, macaques, langurs, binturongs, hornbills, pythons, cobras and other tropical animals. Nearly 3,000 peacocks have been fed here in the park, including white, green, and blue ones.
Leave a Comment