Completed in 1989, Weifang World Kite Museum is China's first large-scale kite museum.A representative building of"kitecapital of the world", World Kite Museum covers an area of 8,100 square meters, collects and displays more than 1,000 exquisite kites and over 300 cultural relics, pictures, writings that give detail information about kite arts and crafts.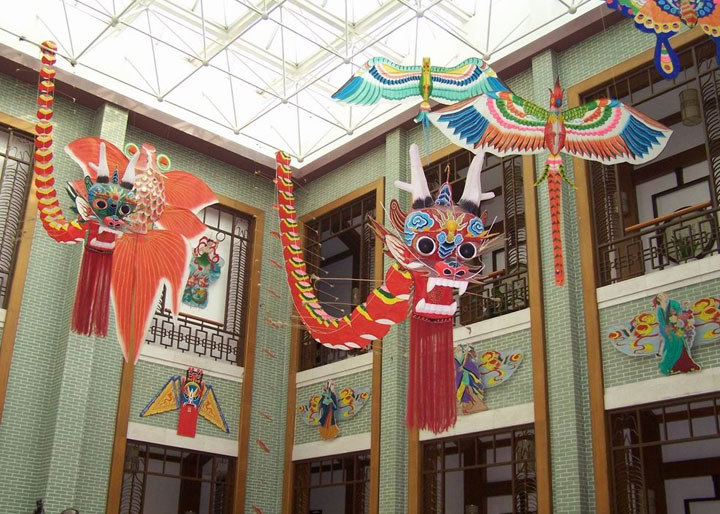 The architectural style of the World Kite Museum was inspired by the typical Weifang centipede kite. The ridge equals a complete ceramic dragon, and the roof is paved with peacock blue glazed tiles, looking like a huge dragon flying in the sky. This unique architected museum appeals to thousands of visitors from both home and abroad every year.
Weifang World Kite Museum has a total of 8 exhibition halls, they are kite's history and culture exhibition, fine examples ofWeifang kites exhibition, fine examples of world kites exhibition, fine examples of China kites exhibition, kite comprehensive functions hall, the International Kite Federation, folklore exhibition, and kite screen hall. By looking around the 8 exhibition halls, visitors can better learn about the kite's origin and development, its schools and classifications, make kites by themselves with materials and tools provided, and surely explore in the sea of kites.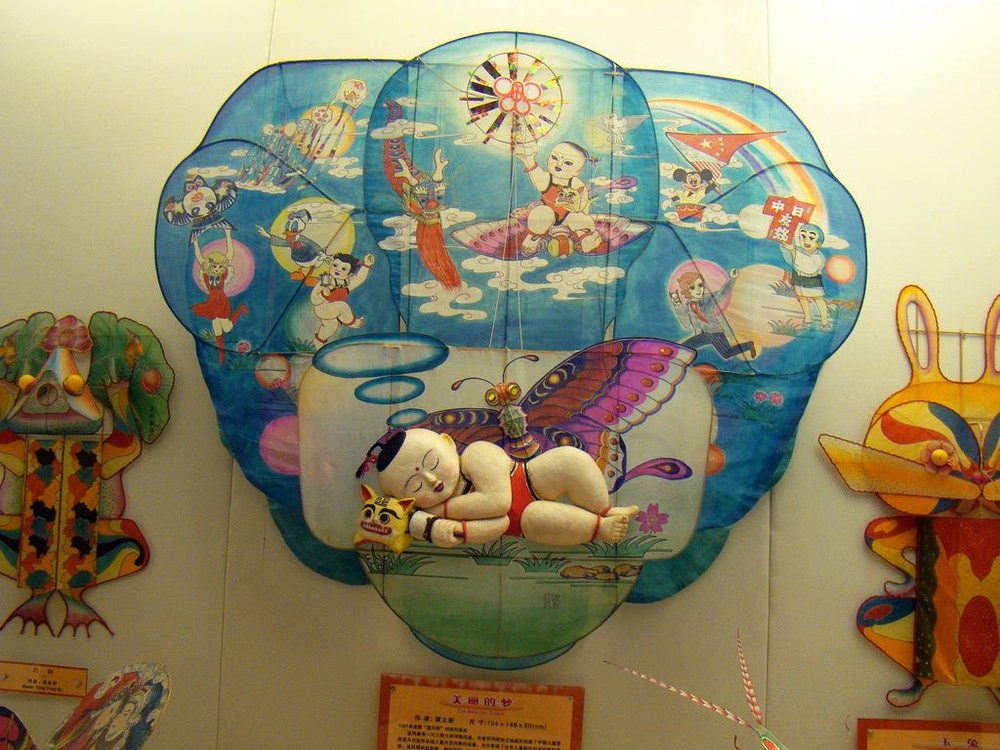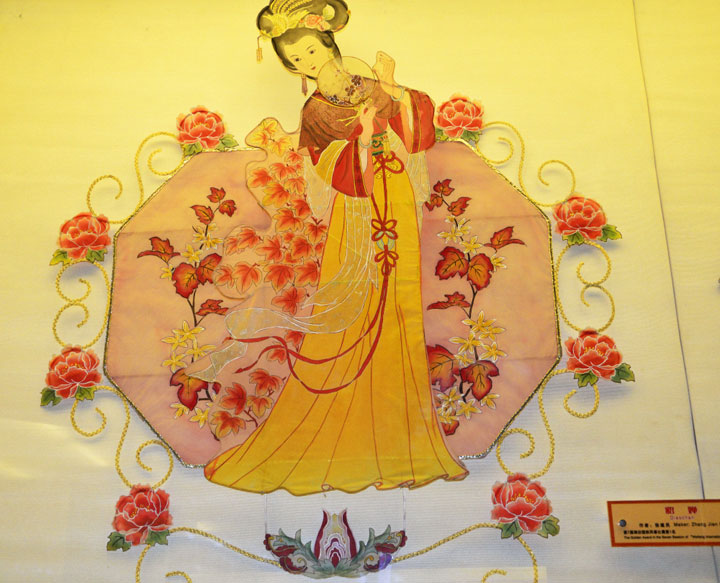 More Attractions in Weifang
Recommended China Tours Including Weifang World Kite Museum Weifang