Event: The China-ASEAN Expo (中国东盟博览会)
Time: every September or October
Venue: Nanning International Convention and Exhibition Center (NICEC)
Venue Address: No.106, Minzu Venue, Nanning, Guangxi, China
Organizer: China-ASEAN Expo Secretariat
Official Website: http://eng.caexpo.org/
Tel.:+86-771-5813006/5813336
Fax:+86-771- 5813005
The China-ASEAN (Association of Southeast Asian Nations) Expo or CAEXPO, co-sponsored by Governments of China and 10 ASEAN member states, is an international trade event held annually in Nanning, Guangxi, China, and the third largest Free Trade Area in the world. These ASEAN countries include Brunei Darussalam, Cambodia, Indonesia, Laos, Malaysia, Myanmar, the Philippines, Singapore, Thailand and Vietnam.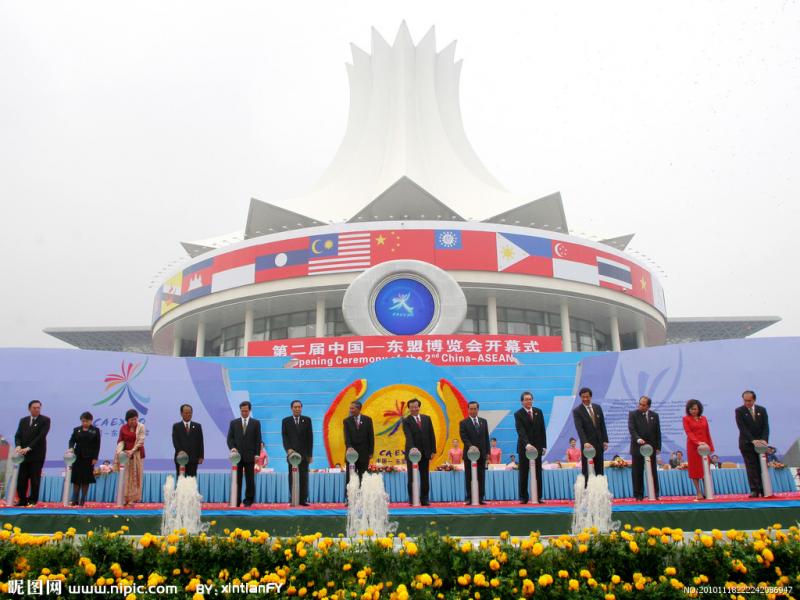 In 2003, Chinese former premier Wen Jiabao proposed at the seventh ASEAN-China Summit that the China-ASEAN Expo be held annually in Nanning from the year 2004 onwards. The proposal gained positive feedback from the heads of governments of the 10 ASEAN countries. The CAEXPO upholds the objectives of promoting the construction of the China-ASEAN Free Trade Area (CAFTA) and sharing opportunities for cooperation and development.
Since 2004, the China-ASEAN Expo has been successfully concluded for 11 consecutive sessions in September or October of each year. Certainly, this event promote effectively the bilateral cooperation in the fields of trade, investment and tourism. And Nanning, as the permanent host city, has grown into a key connector between China and ASEAN member countries.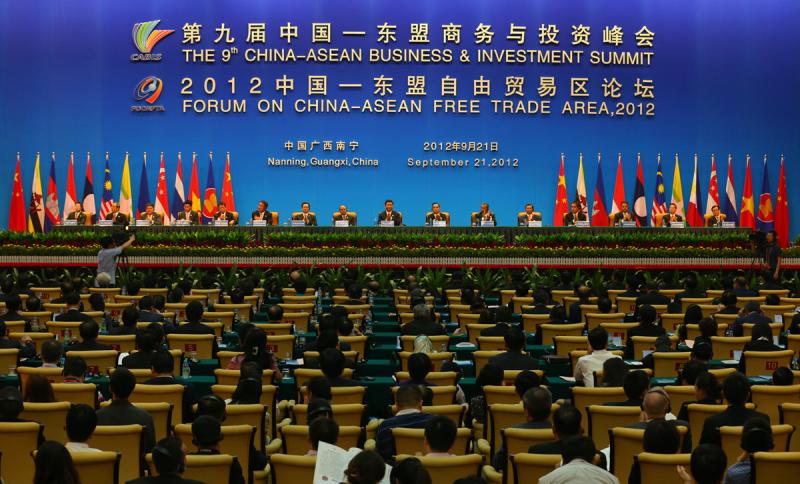 How to get to the China-ASEAN Expo Venue
Covering an area of 57 hectares, Nanning International Convention and Exhibition Centre is a comprehensive venue serving for various important events and exhibitions, and the permanent site of the annual China-ASEAN Expo. It consists of 14 exhibition halls of different sizes, 3000 standard booths, 1 multi-functional Hall housing up to1000 people, dozens of conference rooms, a 35,6-square-kilometer multi-purpose folk square and other supporting facilities.
Taxi is the most convenient and flexible way getting to the Nanning International Convention and Exhibition Centre, while taking a bus needs more time but costs much less. The city buses connects the expo venue (Zhuxi Lijiao Station, 竹溪立交站) and the train station including No.6, No.19, No.34. And if you're taking bus from Langdong Bus Station, No.6, No. 25, No.39, No.43, No.76, No.206, No.213 are available.
Nanning Subway No.1 linking China-ASEAN Expo Venue is under construction and expected to be open in 2016.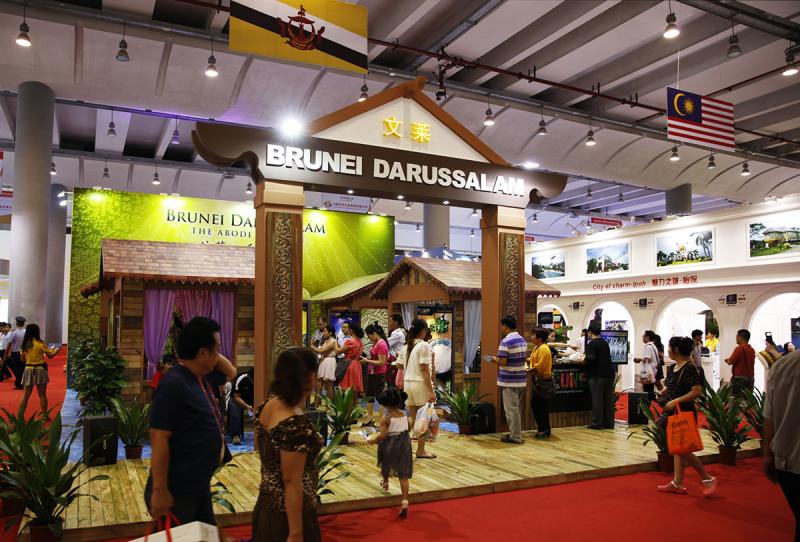 How to get to Nanning
Nanning is the capital city of south China's Guangxi Zhuang Autonomous Region, and boasts a sophisticated transportation network, with long-distance buses, ships, trains and domestic and international flights to most parts of the nation and the surrounding international cities such as Bangkok, Phnom penh, Hanoi. Nanning also serves as a getaway to the popular tourist destinations, like Guilin, Yanghuo, Beihai, Detian Waterfall, and others, which are well worth visiting when you are participating the China-ASEAN Expo.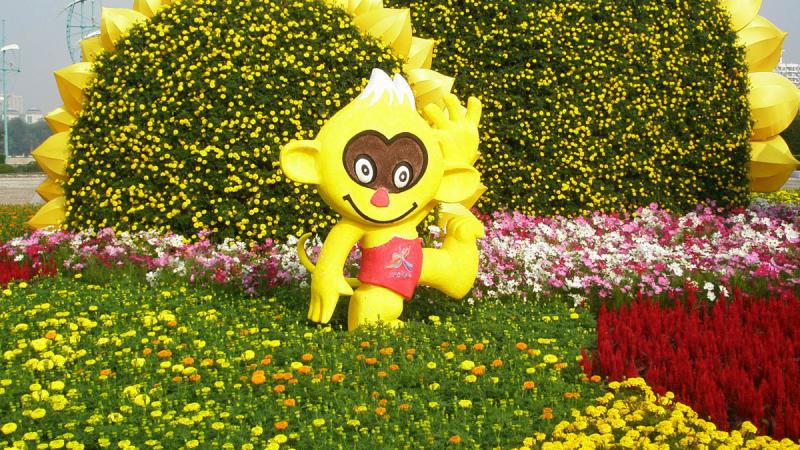 Here we offer several well-arranged tour packages for you to make an in-depth exploration around Guangxi:
5-day Guangxi Tour to Detian Waterfall & Bama Village
7-day Guangxi Minority Discovery
Recommended China Tours Including China-ASEAN Expo Nanning