40 km southeast of Suzhou, the town of Zhouzhuang (originally Yaocheng, Zhenfengli), was first built by the ruler of State Wu in the Spring and Autumn Period (770-476 BC). In Northern Song Dynasty, Zhou Digonglang settled down here, and he was a devout believer in Buddhism. Later he and his wife donated all their properties to Quanfu Temple. Then the local people renamed the town to Zhouzhuang (Zhou Village) to show the appreciation and respect to this generous contributor.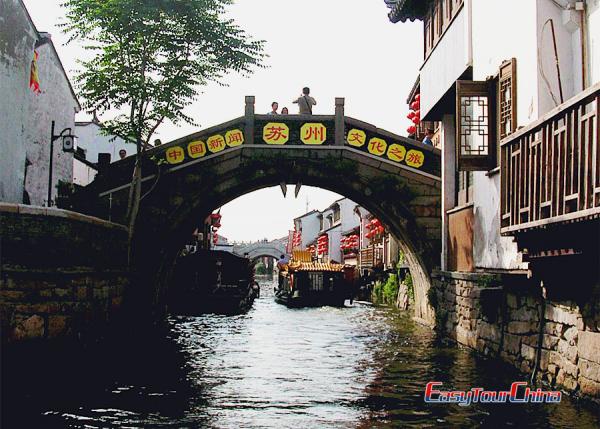 Almost every piece of the ancient town is an art work. According to the Suzhou Tourism Bureau, they have invited all the best archaeologists in China to manage a deteriorating carved brick gate in Zhouzhuang, but none of them could handle the job. No living archaeologist has mastered this ancient skill.
The town benefits from the beauty of rivers and lakes. The 14 ancient bridges on the river were built during the Yuan (1271 - 1368), Ming (1368-1644) and Qing (1644 -1911) dynasties. Double Bridge is one tourist clamor to visit, where two bridges positioned to form a right angle over the stream. Another noteworthy bridge is Fu'an Bridge, which is the oldest bridge in Zhouzhuang - built in 1355.
Residents of the ancient town built their houses and streets along the rivers. Over 60% of the town's buildings date back to the early Ming Dynasty. Two buildings in particular attract lots of tourists: Shen Ting (Hall of Shen) built in 1742 and Zhang Ting (Hall of Zhang). Tourists can also take a gondola to experience the small water town.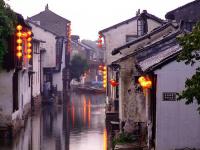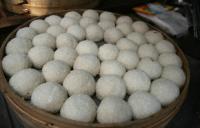 More Attractions in Suzhou
Recommended China Tours Including Zhouzhuang – an ancient water town Suzhou