Situated in Nongye Road of Zhengzhou, Henan Museum is a newly-built modern history and art museum. It has a collection of more tan 130,000 pieces of cultural relics through the ages. Henan Museum occupies an area of more than 100,000 square meters, with a total floor space of 78,000 square meters
At present the museum has a collection of more than 130,000 pieces of cultural relics treasures, of which more than 5,000 pieces are treasures of the first and second grades. Among them, the prehistoric cultural relics, bronze vessels of the Shang and Zhou Dynasties, and pottery and porcelain wares of the various dynasties in Chinese history possess most distinguishing features. Inside the museum, there are basic exhibition halls, specialized exhibition halls and provisional exhibition halls. For the first batch of exhibitions, two basic displays and six specialized displays are offered. They are rich in contents, presenting a spectacular sight to visitors.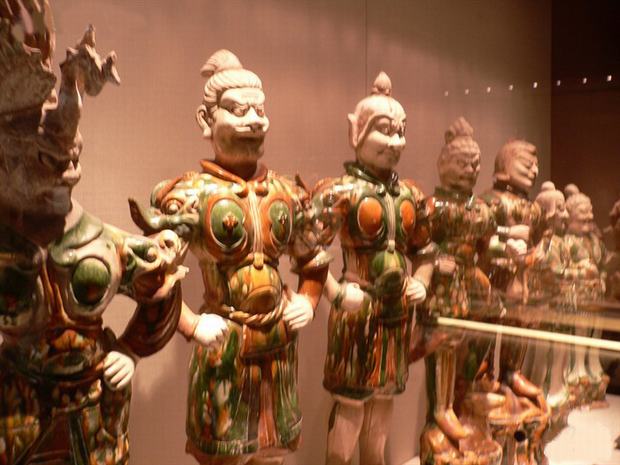 Modern technological means have been adopted, such as audio tour, magnified video-tape playing, computer consultation and visitor's interactive facilities, so as to meet the needs of visitors for knowledge and appreciation of cultural relics and for entertainment.
As a modern museum, Henan Museum is equipped with advanced security system, automatic building management system, audio-visual education system, service information computer network system, cultural relics preservation, protection and research system and other high technology equipment.
More Attractions in Zhenzhou
Recommended China Tours Including Henan Museum Zhengzhou