Top 7 Reasons to Travel by Train in China
China Train Travel Top 7 Reasons to Travel by Train in China
China experienced a dramatic change in rail service in the past 20 years. Personally I did remember in early 1990's, when I took a train to Beijing to attend the university from home (Guilin, in South China), it was a 32-hour ride on board, so every time I went home or to school by train, it was always a horrible experience due to the packed carriage, poor food, foul air, and inconvenience to use restrooms. While I was still the lucky one because some of my schoolmates had to take a 72-hour train journey from Urumqi to Beijing or vice versa without a shower on the way, even in the summer. Those old trains with slow speed and basic facilities were nicknamed by Chinese as "Green Skin Trains". This is what happened in China 20-30 years ago.
In the new millennium, China entered the epoch of unprecedentedly fast development of high speed rail service. Nowadays, the fastest bullet train from Beijing to Guilin takes merely 8.5 hours. From 32 hours down to 8.5 hours, this is a big stride, which has completely changed the life of Chinese people. For international travelers, they can also enjoy the benefits of high speed rail service in China. It will definitely make your trip to China efficient, convenient and affordable. China travel by Train is getting easier and more comfortable. Here below are the top 7 reasons to take a train ride in China: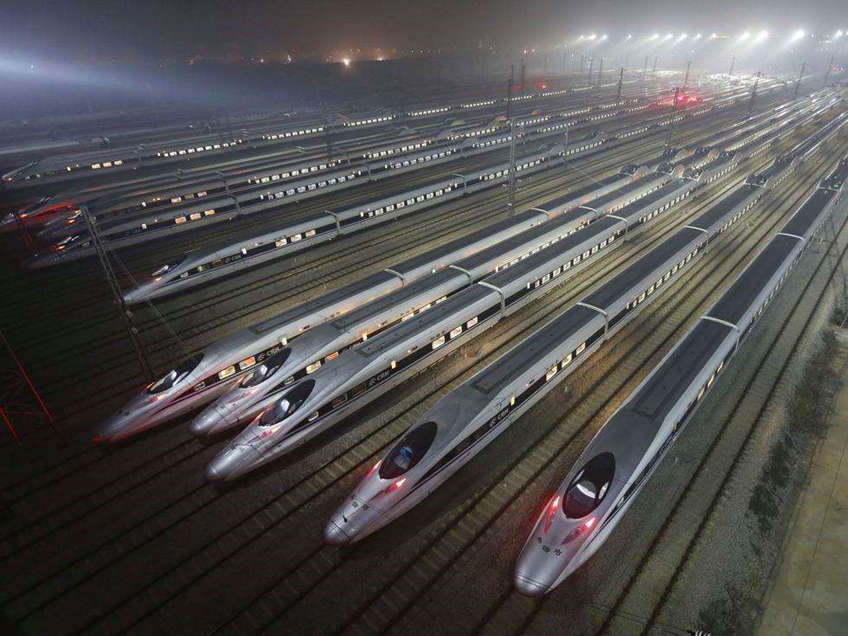 1. Punctuality
This is the competitive advantage of high speed rail service. Thanks to the advanced computerized control system, Chinese high speed trains are more likely to be punctual than the airplanes. Comparatively the airplanes are affected by different uncertainties in China like weather, traffic control, mechanical issues, etc., which can possibly cause delay, or even cancellation. High-speed trains are only affected by the extreme weather conditions or damage on the rail by landslide or other reasons. The chances are slim.
2. Efficiency
The airport is usually located further away from the city downtown, it takes more time to get there. Passengers are usually suggested to arrive at the airport 2 hours before departure. In China, the airlines stop handling check-in service 45 minutes before the take-off time. Therefore, sometimes, clients have to leave the hotel for the airport 3 hours before. Usually train stations are closer to the city downtown than airports. Afterwards, it will take some time to pick up your checked luggage. In China, if the duration time of the train ride is less than 5 or 6 hours, many people would prefer to take a bullet train. What is more, at the train station, you don't need to check your luggage and simply take it with you to the carriage. And the security check is not as strict and time-consuming as that at the airport. There are more prohibited and restricted items when traveling by air.
3. Comfortability
Taking a train journey in China can avoid the discomforts that the air travel may cause like airplane ear and noise pollution. Well-designed train carriages are more spacious. Even sitting in the second class carriage, there is more space for you to stretch your legs, and you don't have to keep seated all the time. Feel free to walk around if you think it is necessary, great for the kids! There is no seatbelt available for passengers, the trains always run very fast and smooth with little noise. Please see a coin balance test video on Youtube filmed at the Fuxing bullet train trip from Beijing to Shanghai.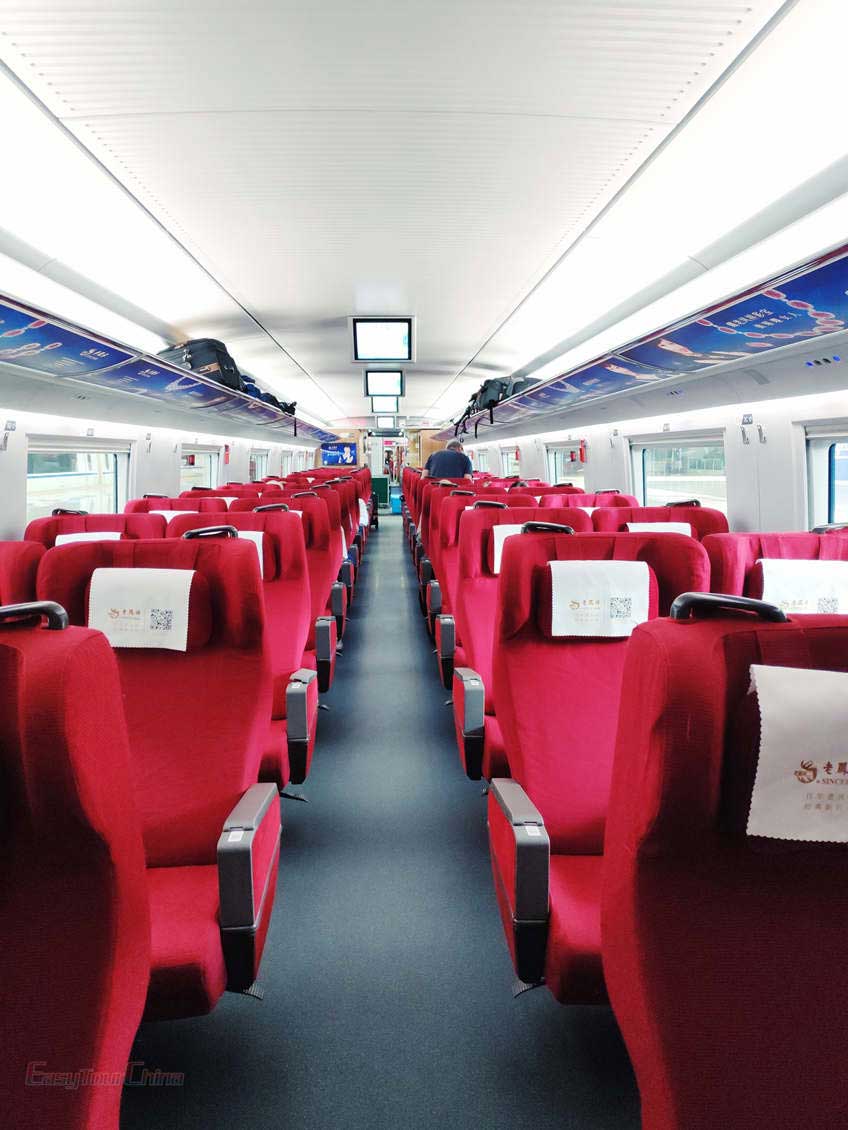 4. Well connected
In China, it is not allow to use your mobile phone unless it is switched off or put on flight mode. Very few flights can offer WIFI service, while on the train there is no restriction for you to use mobile phones, and under the seat, you can even find a socket to charge your phone (possibly an adapter is needed if your phone was not bought in China). With the help of smart phone, Ipad, or other electronic devices, your children will go through the journey more easily. More and more high speed trains began to deliver the free WIFI service, a Chinese APP is needed to be installed in your phone.
5. Affordability
Train fares are usually a lot cheaper in China than that of flights if you book the tickets of the first or second class carriages (unless you can get good discounted airfare). There are more departures between the major cities. The luggage allowance of domestic flights for the passengers of economy class is 20kg per person. There will be a surcharge for overweight luggage. Besides, in most cases the transfer fees are higher to/from the airports than train stations as the airports are usually located further away from city downtown. Travelers can also take the overnight sleeper train to save one-night cost of accommodation and have a unique travel experience in China.
6. Bigger network and eco travel
The ever-expanding high speed rail network in China consists of more than 700 stations throughout the country, covering nearly all the major tourist destinations. If the travelers plan to visit some smaller places without an airport, then the bullet train can be a good alternative. The high speed rail system is passenger-dedicated rail service, which is designed for mass transportation catering to the needs of this populous country. It is more eco-friendly as all these trains are propelled by electricity. It is definitely not allowed to smoke on the train.
7. Experience
Just like an old saying goes, 'World is a book, those who don't travel only read one page'. You will have a chance to enjoy the views of urban and rural areas on China while on the train. Why not experience the top 8 most scenic train journeys in China? During the journey, you can also meet and chat with average Chinese people at a slow-travel pace, and get to know different facets of the country. Isn't it a fun for you?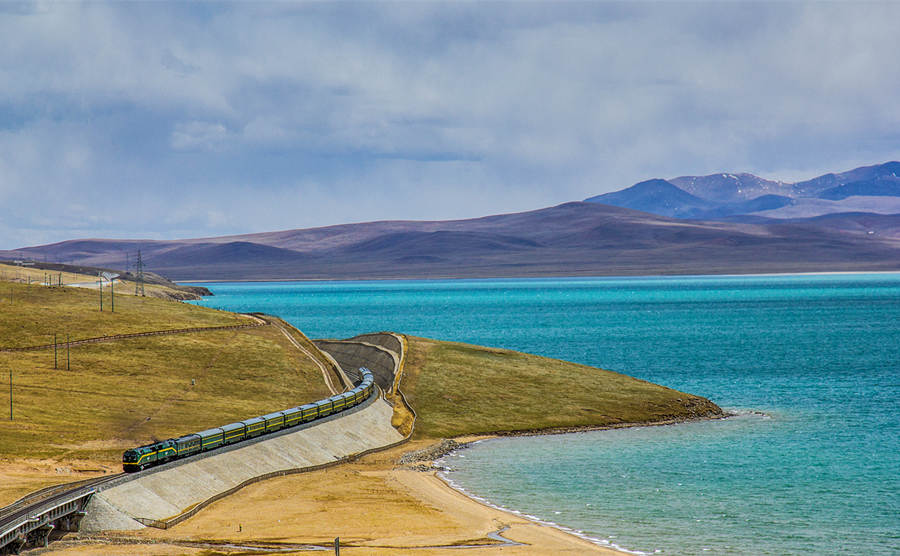 The train travel is not suitable to everyone. There are other matters you need to consider before taking a China train tour.
1. Compared with the airport, the train stations in big cities are always busy. Please give up the idea of taking trains during the travel season.
2. The senior passengers (over 75) are not recommended to take train as some train stations are huge, people are required to walk far or up and down to board the train. Some stations are equipped with escalators or lifts, some not. If passengers will get on or off the train at a smaller station on the half way, the dwell time is merely 2-4 minutes. Therefore, it is better to take flight for those with limited walking ability.
3. If you have a big suitcase, which cannot be placed on the overhead luggage rack. Then it has to be put at a narrow space behind the last row of seats or a small public cabinet at each side of the carriage (only some bullets trains have). This means they are out of your sight. Anyway, we haven't heard of any losses from our international travelers.
4. For the independent travelers, they need to figure out which train station is the correct one and how to get on or off the train. It is quite common that the working staff at the train station can't speak a word of English, especially in some smaller cities.
Further reading: