Water towns like Zhouzhuang and Wuzhen in Suzhou and Hangzhou of the lower reaches of Yangtze River may be the clichéd image that comes to mind when most people think of the old towns in China. However, Qikou sitting on the Loess Plateau of Northern China is also a unique culture-rich ancient town.
Located in the Luliang (Lvliang) Prefecture of Shanxi Province, about 230 kilometers from the capital city Taiyuan, Qikou was so named because of the nearby city Datong Qi or No.2 Qi (Qi in Chinese literally means sand-piled shoal, formed by the sudden rapid current of the Yellow River). While the renowned Hukou Waterfall is the No.1 Qi of the Yellow River. The 200-year-old Qikou Town used to be a transportation hub and major commercial center, but now has been listed as one of the endangered cultural sites by World Monuments Fund.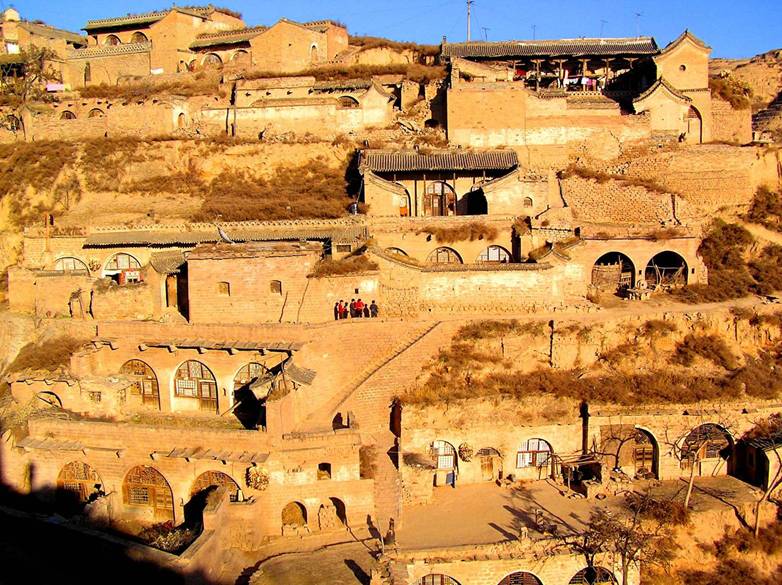 The history of Qikou Ancient Town
With unique geographical location, Qikou was an important hub that promoted the economic and cultural interactions of China's West and East. In the old times, the goods of Qikou was transported from this offshore terminal of Yellow River to Lanzhou and Wuzhou of west, Baotou and Wuyuan of north, Handan and Zhengzhou of south, and Taiyuan, Beijing, Tianjin of East. During its heydays, more than 380 shops did business in Qikou. It remained a trade centre until the 1940s, when the War of Resistance against the Japanese started.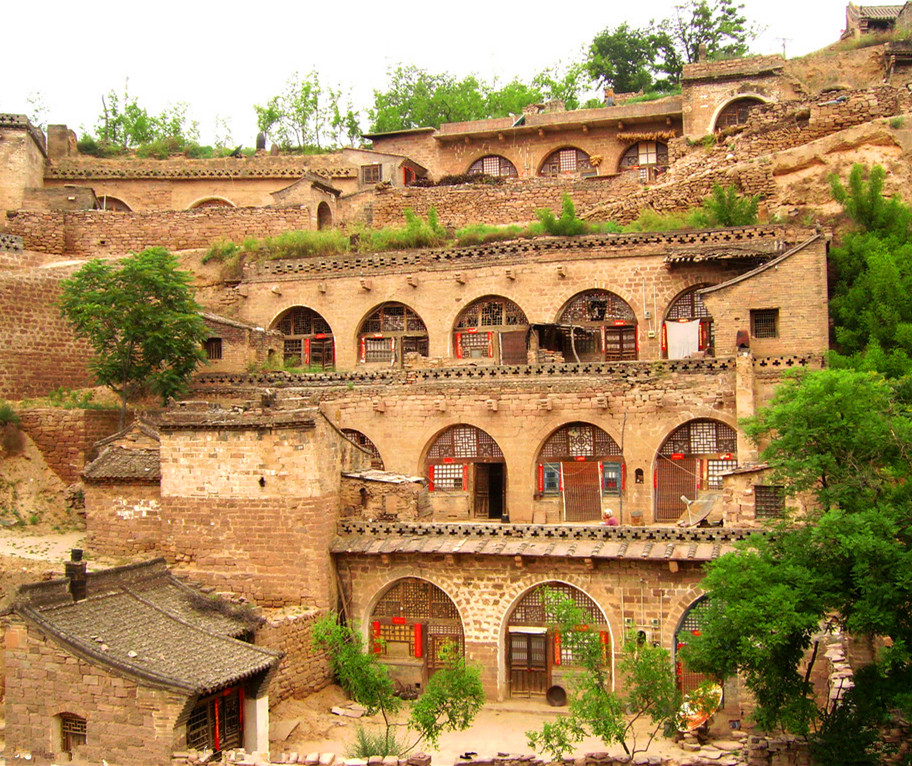 The fortress style of Qikou demonstrates the blended characteristics of ancient Chinese commercial town and Northwest Jin's traditional dwellings. There were warehouses, shops, ancient bank, pawnshop, as well as chamber of commerce and tax bureau, which created a complete town business system. The business achievement also led to the prosperity in architecture and secular culture.
Today, Qikou town has faded from its past glory, as the modern transportation has replaced the traditional shipping. But it is well-known as an unmissable destination for backpackers, photographers and ancient dwellings enthusiasts alike.
Major sights of Qikou Town
Xiwan Village
Approximately 20-minute walking away from Qikou Town, Xiwan Village is the most attractive spot in Qikou Ancient Town, for its fortress style residence. It was built during the Ming dynasty (1368 - 1644) and home to the wealthy Chen Family. There are more than 30 family courtyards in the village linked by several north-south alleys, each with a stone arch at its entrance. Each courtyard can be easily accessible by a secret path between one another. This design was conductive to collective defense.
Lijiashan Village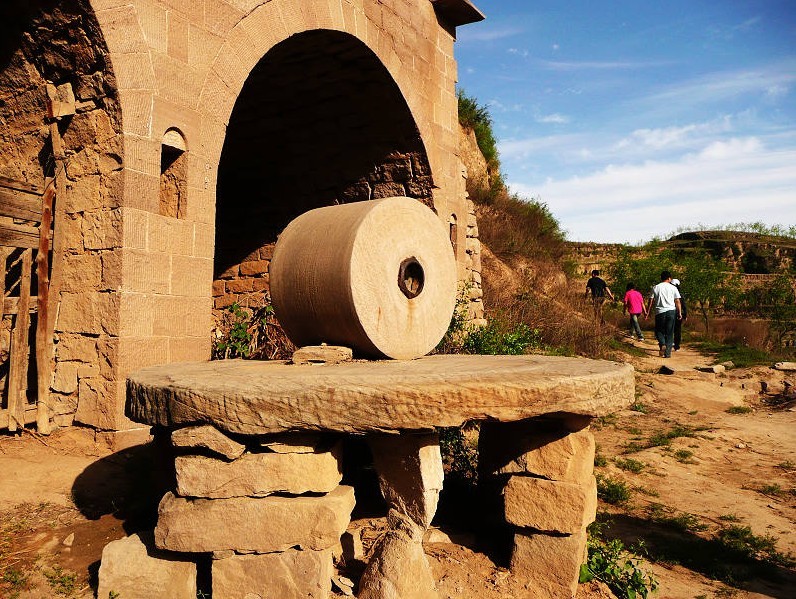 Phoenix-shaped Lijiashan Village is a quaint old village that stands out for its distinct cave-dwellings, tastefully laid out and peaceful natural environment. It resembles a huge tomb on the outside, but is teeming with individual cave-like holes on the steep slopes. It'll be a distinct experience for visitors to stay overnight at these cave-dwelling hostels.
Black Dragon Temple
Halfway up the Lying Tiger Hill, the Black Dragon Temple is the landmark of Qikou town. This spectacular quadrangle courtyard features breathtaking views and dedicated to local gods.
Ancient streets of Qikou town
Qikou boasts a great collection of ancient architectural complex dating back to Ming and Qing dynasties. There are totally over 400 courtyards (the former commercial firms, stores, shops) in the town built along Yellow River and Qiushui River and distributed on its three streets of West City Street, Middle City Street and East City Street.
Recommended China Tours Including Qikou Ancient Town Datong