Encompassing 37,900 square meters, the temple was constructed in 1780 after the model of the Tibetan Tashilungpo Monastery at Shigatse (Xigaze) and its name is a direct translation of the Tibetan name "Temple of Complete Happiness and Longevity". The year 1780 was the 70th birthday of Emperor Qianlong, therefore, the celebrations were held on a larger scale than usual. This temple was specially built in Tibetan style as a temporary residence (or traveling palace) and scripture-teaching place for the Sixth Panchen Lama in 1780 when the latter traveled all the way from Shigatse to Chengde to offer birthday celebrations to Emperor Qianlong.
The temple contains both the layout of Tibetan palace buildings and the special features of ancient Han people's architecture, presenting a perfect match of 2 different styles of architecture. It takes on added elegance and splendor with its imposing halls, red walls, glittering gilded roofs, gold dragons poised as if ready to spring, glazed pagodas, luxuriant woods and unique rockeries.
"Xumifushou" is the Chinese translation of Tashi lungpo: Tashi means fushou (auspicious longevity); Lungpo and Xumi are both transcriptions of the Sanskirt sumeru, which literally means "mountain of marvelous height".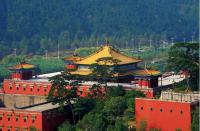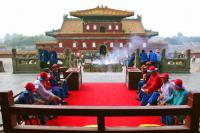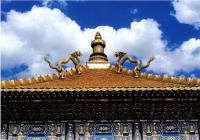 More Attractions in Chengde
Recommended China Tours Including Xumifushou Temple Chengde