Safari Park is located in the north of Shenzhen. It is the first of its kind in the country; the park is a 120,000-sqm subtropical garden housing nearly 10,000 wild animals and birds of more than 300 species. These include some of the world's rare species such as panda, giraffe, red-crowned crane, Siberian tiger and flamingos.
In the adventurous beasts' zone, visitors can take coaches to watch the real wild life as the uncaged animals freely strolling on the lawn. In the vegetarian zone inhabit zebras, camels, swans, kangaroos and many other vegetarians. The swan lake here is the largest in China; visitors can appreciate the graceful swans by floating a boat.
Wonderful performances await the visitors in the performance zone. The zoo holds around ten animal performances every day. In the northwest of the zoo is the Zoological Center, the largest of its kind in China introducing knowledge about animals.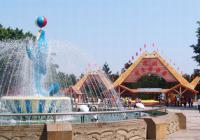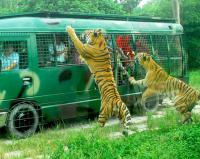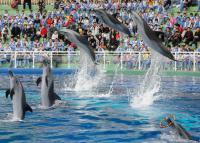 More Attractions in Shenzhen
Recommended China Tours Including Safari Park Shenzhen