As a historical and cultural age-old town, Qingyan ancient town is one of the most famous cultural towns in Guizhou province. It is located in east of Guiyang and about 29 kilometers from there.
The old town covers 3 square kilometers and follows the style of Ming and Qing dynasty. Some inside structure is also preserved well up to present. It includes nine temples, eight joss houses, five pavilions, three caves, two ancestral halls, one palace and one yard, 30 in total. Such age-old buildings are characterized by majesty vigor and wonderful craftwork, which will make tourists acclaim as the peak of perfection.
Special local products here are far-famed, such as, Meigui Tang (rose candy), sweet and delicious, being the hundred-year-old mark from 1874; Shuanghua Cu (double flower vinegar), moderate sourness, being the favorite of the locals.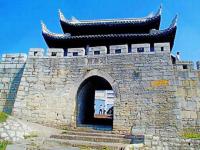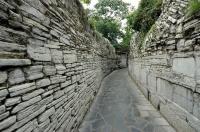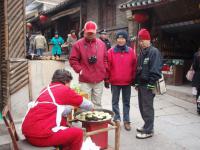 More Attractions in Guiyang
Recommended China Tours Including Qingyan ancient town Guiyang