Yanoda is originally onomatopoeia for one, two, and three in Hainan dialect. Yanoda Rainforest Cultural Tourism Zone has given new meanings to these words: "Ya" means innovation, "No" represents promise and "Da" refers to practice. On the one hand, the concept of Yanoda here intends to perpetuate the native cultures and exhibit the essence of Chinese traditional culture; on the other hand, "yanoda" delivers the expression of welcome and greeting, referring to friendship and best wishes.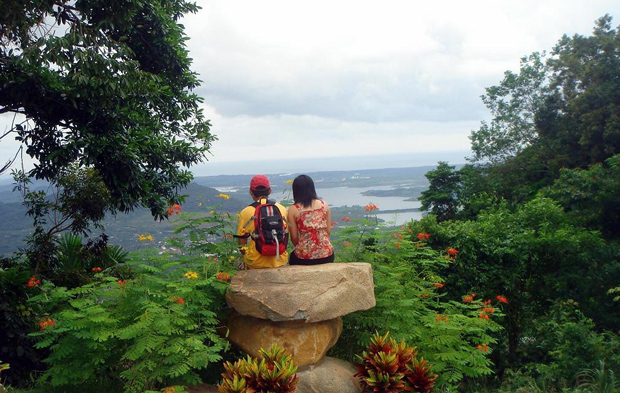 Located 35km away from Sanya city, Hainan Yanoda Rainforest Cultural Tourism Zone is famous for the unique rainforest at 18 degrees north latitude of China. anoda Rainforest Cultural Tourism Zone has a total planning area of 45 square kilometers encircled by an ecological protection area of 123 square kilometers, embodying all the five famous rain forests in Hainan province.The planning invest of this zone reaches RMB 3.9 billion within a building period of 6 years to organize and implement several projects, such as yanoda rain forest, pharmacists canyon, Chinese Zodiac square, Pa Lu Di wild training, Ya Ya Ya rain forest orchard, Da Da Se Li Miao exhibit and hotels and holiday villages.
With the investment RMB0.2 billion already, two scenic zones the Rainforest Valley and the Dreamworld Valley have already completed. All spots in the two theme parks are connected by 18km of inner ring roads using American battery-powered cars, high-class shuttle buses and plank roads alongside cliffs. The rainforest six wonders garroting plants, root tangling with stone, old trunks in blossoming, hanging garden, clinging liana and thick board-root are a major attraction of the zone, all of which symbolize the essential features of the five major rainforests in Hainan Island.
More Attractions in Sanya
Recommended China Tours Including Yanoda Rainforest Cultural Tourism Zone Sanya