China can be a great travel destination for senior travelers, since there are tons of good reasons for it: different cultures, safe destination, yummy food, and friendly people. Here below is a checklist of do's and don'ts for seniors traveling in China, which would provide common-sense precautions to help your journey stay safe and trouble free.
Dos for Seniors Traveling in China
Do learn about China before you come
China is a very different country by Western standards. Before a senior book a trip to China, you should learn some basic facts about the country, watch a movie or read a novel of China, which can definitely help you understand the place you are heading for. Then do some research on the most popular destinations in the country, where to stay and what to eat. The more effort you make on your travels, the more rewarding they will be. To learn some useful phrases will also help during your trip in China.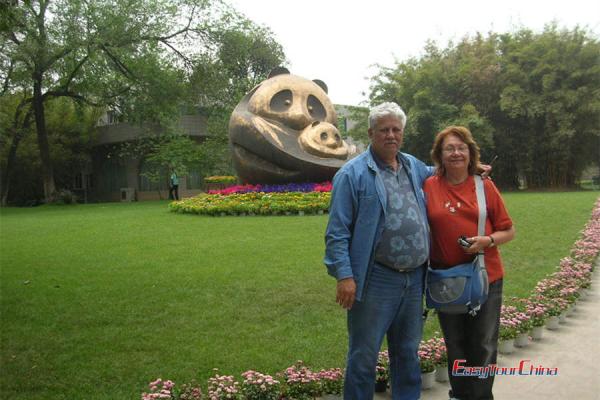 Do plan your China trip in advance and choose a right time to come
For senior travelers, the last minute deal might not be a good choice. Take your time to find what suits you best. The first week of October is the National Day holiday in China, millions of Chinese tourists go out for traveling. Please avoid the period to come.
Do prepare a pair of comfortable shoes, your trip may need a lot of walking.
Do purchase travel insurance at home after booking your travel.This is essential for an China trip for seniors. A good insurance plan with full coverage can get you out of the troubles efficiently in a country far away from home.
Do make copies of your passport and travel document, and put one in the carry-on bag, another in checked luggage.
Do pack light, it is not recommended to carry the huge suitcases when traveling in China. The luggage allowance for the economy class of domestic flights is only 20kg per passenger.
Do carry the passport with you all the time during the day.
Some national parks and places of interest require the visitors to show their ID card (for domestic travelers) and passports (international travelers). Therefore, it is suggested to take your passport with you during the day tour.
Do lock up the valuables in a safe at your room or use your hotel's safe-deposit box.
Do take some snacks and drinks for emergencies. During a long distance train or car ride, it is necessary to the elderly travelers prepare some snacks and water in advance. Though there is a dining car on the train and box meal available, it might not be convenient for foreigners to consume due to the language barrier.
>> Check out China train travel tips for senior travelers
Do install a VPN app on your smart phone
If you want to get well connected with the rest of the world, this is very important thing to do. Please note that Bing, Yahoo and many English websites are not blocked in China, but you can't browse facebook, twitter, Wikipedia, google, gmail and other major Western media like BBC, CNN, etc. here unless you have a VPN app installed on your phone.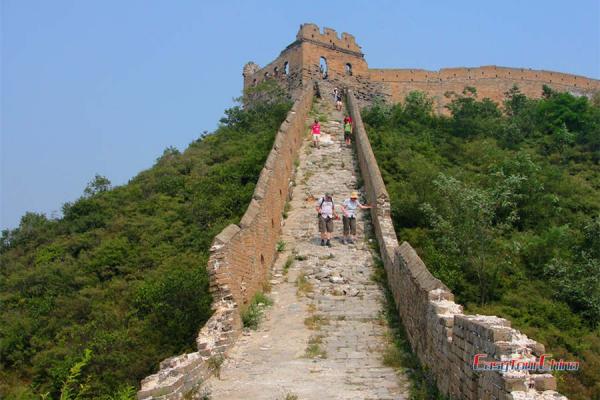 Do watch your step when walking in a park or along the street.
Senior travelers should be aware that there are always some stairs, ups and downs at those places where you'll visit. For example, if a senior plan to the Great Wall of China tour, there are a lot of stairs on it. Alternatively, you may consider taking the cable car/chairlift up and down. In some big parks or nature reserves, you can choose to take the shuttle buses inside. When you explore the some old architecture, high or low thresholds can often be seen before you entering the building.
All travelers, including seniors, to China, should learn how to use the squat toilet in China as not all restrooms offer the sit-down style option, especially at some local restaurants or parks of smaller cities. This might be quite challenging for some senior travelers. The situation in those mega cities like Beijing, Shanghai is a lot better.
Do install a translation app like Microsoft Translator, Google Translate, TripLingo or Waygo in your phone if you love some adventures on your own during the trip.
Waygo is an award-winning app, designed for travelers visiting East Asia. It is also a great tool to help seniors travelers order local food in China. It doesn't require an internet connection and uses minimal disk space of your smart phone.
Do listen to the instructions of your local guide, and respect the traditions and rules of visited regions.
China has a large territory with 55 ethnic groups and diverse cultures. If travelers are going to explore some remote areas like the villages, temples or other religious sites, please keep in mind the advices of your guide and locals. When you see a dog by the village house barking at you, please don't expect to befriend it as all the dogs in countryside are trained as guard dog, not as pet. They are usually more aggressive to strangers. Another example is those monkeys on Emei Mountain are also notorious for snatching food from tourists.
Do take a hand sanitizer during the trip in China if a senior have a sensitive stomach, and clean hands whenever necessary, which can help you avoid illness. It is better to peel the local fruits like apple, pear, peach before eating, instead of washing them clean.
Do make sure you have taken all the belonging before departing a place.
Actually we seldom see the pickpockets now as China began to enter the cashless society 3-4 years back. The only concern you have to pay attention to is the mobile phone, don't drop it or leave it somewhere randomly. It is recommended for senior travelers to add password protection to your smart phone, even tracking tools if it is an expensive one.
Prepare 2 copies of your contact lists including relatives and friends, as well as contact information for insurance and emergency travel assistance (embassy contact number).
Put them in 2 separate places, one copy in checked luggage, one in a carry-on bag.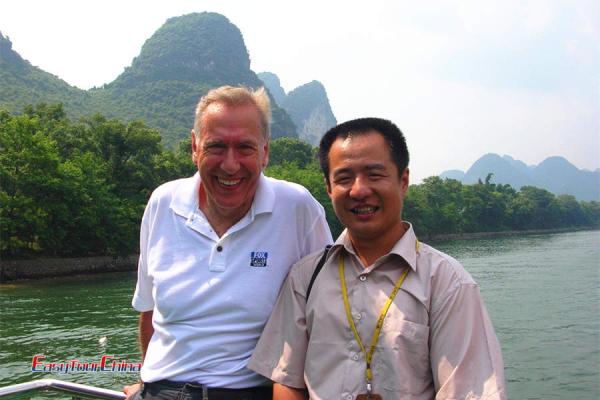 Don'ts for Seniors Traveling in China
Don't forget the meds needed on the way, it is better to keep some extra in case of delays.
Don't cram everything into the itinerary, and travel at your own pace (except the group tours). With ETC's private China tours for seniors, you can have all the things to be prepared by your travel consultant, and experience China your way.
Don't carry large sum of cash with you when you are out.
Don't change money with individuals, or any stranger along the street, you can simply do it at many hotels or banks in China.
Don't eat the street food unless you are sure that you have a strong stomach. For seniors, please avoid those spicy and fatty foods.
Don't go beyond your physical limits. China is a vast country like USA. A 10+ days trip in this country can be quite exhausting for elderly travelers. Make sure that your health keeps in good condition from beginning to end.
Don't drink tap water unless it is boiled, or drink bottled water.
Don't go to the local public restroom without toilet paper. In some places, the private toilets charge a small fee for the use of it, or you are required to pay for the toilet paper.
Don't forget to carry chargers for your digital devices, and don't forget to get them charged, especially the mobile phone. Seniors travelers should always keep connected with the outside world in case of emergency.
Further reading: