As the capital city of Sichuan Province, Chengdu has been a top destination in China for both domestic and international travelers, which is also a gateway to an array of neighboring tourist attractions. The city itself is the hometown of giant pandas and the UNESCO Creative City of Gastronomy. Various things await you to explore and experience here. For the senior travelers, we have some travel tips for your considerations below.
Top Tips for Seniors Traveling in Chengdu

1.Chengdu became the world's second UNESCO City of Gastronomy in 2010 in recognition of its unique position as the epic center of Sichuan Cuisine. A large variety of food options can be found here, while roughly speaking, the Sichuan Cuisine is featured with spicy and pungent flavors. For the elderly people, we don't recommend them to try too much of the spicy and oily local food, which may cause the upset stomach or diarrhea. >> Know more about Chinese Cuisine, and the healthiest Chinese food in China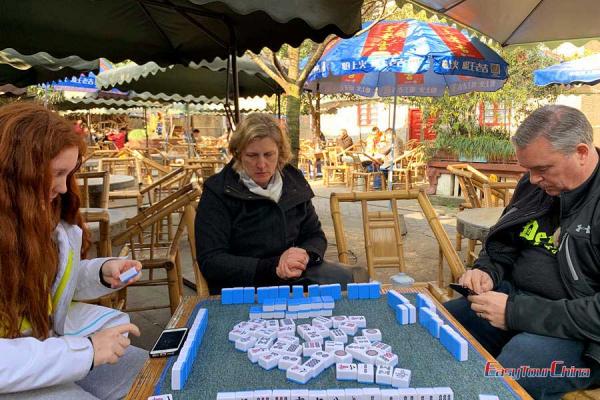 2.Chengdu is located in a basin. In summer, its weather is characterized by high temperature and humidity. The high humidity can make you feel hotter than it actually is because it affects how well sweat can evaporate from your skin. On the other hand, if you are going to visit some high mountains like Mt. Qingcheng, Mt. Emei, or Jiazhaigou Valley, the temperatures there are much lower than that of Chengdu city. Therefore, please consult your local guide about the information (like weather and altitude) before you go out, and wear the proper clothes to keep warm and comfortable. During late fall and winter, locals may wear masks during the smoggy days.
3.The city of Chengdu can be regarded as a hub to neighboring tourist attractions. Lofty Mt. Siguniang, Huanglong and Jiuzhaigou Scenic Areas, Mt. Qingcheng, Leshan Giant Buddha and Mt. Emei, may become the big hurdles for seniors to overcome during their trip. Therefore, it is essential to fully discuss with your travel planner about your physical condition and tour itinerary. You should skip the destinations beyond your capability, especially those remote areas with high altitude and many climbs.
4.For senior travelers, it is so important to bring your daily medicines with you when you are on vacation. Before you depart, please prepare a list of prescriptions and dosages of your medication. Put you medicines in carry-on bag for safety in case of urgent use, and it won't be transferred to another airport mistakenly with the checked baggage. If you have an implanted pacemaker or other medical device, which is not suitable to go through metal detectors, then please bring the certificate (pacemaker identification card), so you will be allowed to go through security check at the airport and train station smoothly. Please note that at the smaller airports or train stations, the security check staff may not speak English, and understand your physical condition. To avoid the misunderstandings, you may ask a Chinese people to write down your request in Chinese if you travel independently in China.
5.15-20 years ago, the use of toilet could always be inconvenient to international travelers in China. Traditionally Chinese people prefer to use the squat toilet, especially at those public restrooms. Now we can see considerable progress in the sphere, more and more western sit-down toilets are available at the tourist spots and in cities. If you will travel to some remote areas, or those places less visited by overseas travelers, you still have to face the challenge. Besides, please don't forget to prepare your own paper as most of the public toilets don't offer free paper to users.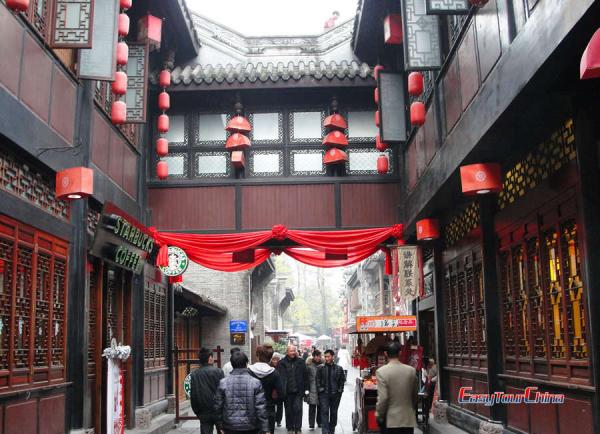 6.China is a large country, as big as the United States. If you are going to take a long trip more than 2 weeks, this means you need a bigger suitcase. We suggest you may use those with wheels, so you don't have to carry them all the time. We don't recommend travelers to use the heavy and extra-large suitcases, as this may cause a burden for you on the way. Some airports and train stations in China are enormous. Please also understand that the checked luggage allowance for domestic flight passengers at economy class is only 20kg per person. If you don't want to pay the excess baggage fees, then pack light and smart.
7.For senior travelers with food or other allergies, as well as food taboos, please tell your travel specialist who is planning the China trip for you. Therefore, the local tour company and tour guide can arrange accordingly.
8.In China, English is not a widely used language. The language barrier is always an issue for international travelers. To avoid the hassles during your trip, we do recommend the seniors to book a package tour to China with a professional tour company. An experienced local guide can not only tell you the information about your travel destination, but bring you a lot of convenience, which will be definitely worthwhile.

Top Places to Visit in Chengdu for Senior Travelers:

People's Park

Located in downtown Chengdu, it is not just a regular park, but a great place for senior travelers to experience the local culture and see how local seniors have a amusing life. The park is always filled with natives, singing, dancing drinking tea and playing Mahjong. Maybe you can sip some tea at the century-old Heming Teahouse, relaxing and chatting with locals.

Chengdu Research Base of Giant Panda Breeding

If you are a fan of giant pandas, then this panda base could be the best site to see these lovely creatures near Chengdu city (10 km from downtown). Until early 2022, there were 43 giant pandas living here, plus 10 red pandas, after the expansion of the research base. If going there in the morning, you will have a chance to see the pandas at mealtime. There are open grounds for them to roam and eat outdoors. You can also visit a nursery and a museum inside the base to get a full knowledge of giant pandas.



Jinli old street

As a famous pedestrian street, Jinli Old Street is a nice place for senior travelers to go all the year around. Being sandwiched by numerous teahouses, guesthouses, bars, pubs and outlets selling tasty local delicacies and crafts, the street has been under the spotlight of tourists and locals since its opening. It is an interesting place to have a glimpse of traditional Chengdu lifestyle.

Sichuan Cuisine Museum

If you are a foodie or gourmet, then you can consider Sichuan Cuisine Museum. It is located nearly 40 km from downtown, about 1 hour's drive. Right here you can explore the indigenous Sichuan culinary culture, what is more, you may attend a cooking class to learn how to cook typical local dishes. It is absolutely a unique travel experience for senior travelers in this country.