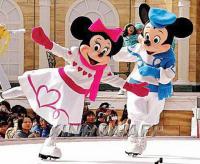 Hong Kong is simply dazzling. Experience the distinctive blend of East and West in this dynamic city. Feel the rush as you indulge in shopping. Savor culinary delicacies. Open your senses to Hong Kong amazing skyline, bustling harbor and peaceful countryside. Come discover the diversity and sophistication that is Hong Kong. You'll love it!
- Hong Kong Tourism Board
Hong Kong, described as a 'barren rock' over 150 years ago, has become a world-class financial, trading and business centre and, indeed, a great world city.
Hong Kong has no natural resources, except one of the finest deep-water ports in the world. A hardworking, adaptable and well-educated workforce of about 3.56 million, coupled with entrepreneurial flair, is the bedrock of Hong Kong's productivity and creativity.
Hong Kong became a Special Administrative Region (SAR) of the People's Republic of China on July 1, 1997, after a century and a half of British administration. Under Hong Kong's constitutional document, the Basic Law, the existing economic, legal and social systems will be maintained for 50 years. The SAR enjoys a high degree of autonomy except in defense and foreign affairs.
Location
Situated at the southeastern tip of China, Hong Kong is ideally positioned at the centre of rapidly developing East Asia. With a total area of 1 104 square kilometers, it covers Hong Kong Island, Kowloon Peninsula just opposite, and the New Territories - the more rural section of Hong Kong, which also includes 262 outlying islands.
Population
Hong Kong's population was about 6.88 million in mid-2004. The population density was 6 380 people per square kilometer. Hong Kong had a large foreign population of about 524 200. The top three nationalities came from About Hong Kong the Philippines (129 760), Indonesia (105 710) and the USA (29 900).
Language
Chinese and English are the official languages. English is widely used in the Government and by the legal, professional and business sectors. There is no shortage of well- educated competent bilingual or even trilingual professionals who speak English, Cantonese and Putonghua. These are vital staff for any enterprise trading in Hong Kong or doing business with the Mainland and Taiwan.