China was once Asia's cultural heart and a refuge for Jewish people in WWII. On an Easy Tour China Jewish heritage tour from Israel, discover yourself the Jewish historic sites and the best of this charming country.
Easy Tour China provides tailor-made private China tour packages for Israeli tourists, as well as the Jewish travelers from the United States, Europe and worldwide. Explore the real China with the experienced and knowledgeable travel guides. Learn about her more than 5000-year-old civilization, from the Qin Dynasty to modern China, discovering the larger-than-life historical wonders and incredible futuristic cityscapes. Experience unique Chinese arts, crafts and cultures, and a variety of ways of ethnic groups' life. When taking an inspiriting natural trip in China, you will also witness her diverse landscapes.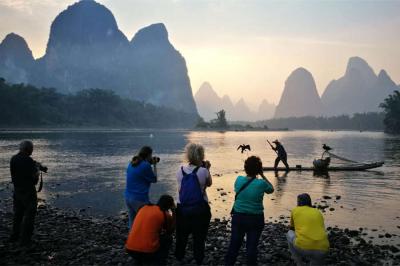 Why a private China tour with ETC
Customized Jewish itineraries - Travel with ETC, a local travel agency in China, to enjoy exclusive private experiences at the most competitive, reasonable cost.

Create your own trip to China from Israel

to meet your wishes and travel style.
Possible kosher cuisine on your tour - China is one of world's main producer of kosher-certified food, despite that keeping kosher is still a big challenge for Jews traveling in China. On an ETC journey, we will arrange for you kosher restaurants in big cities like Beijing, Shanghai, Hong Kong and Chengdu, so that you can explore the cultural places whilst dining Jewish food.
Get the most out of your China vacation - Your private local guide in each destination will make you feel like a local to fully discover the history, culture and vibe of your destination, whilst ensuring insider access moments and real China life experiences.
Best places to visit for Jews - experience Jewish history in China:
1. Kaifeng (near Zhengzhou, capital city of Henan) - According to historical records, the first large numbers of Jews entered China along the Silk Road during the Tang Dynasty. In the Song dynasty (960-1127), Jewish communities thrived in the Song capital of Kaifeng. Today three stone steles commemorating the Jewish traders remain among the ruins of the Kaifeng synagogue built in 1163. When you visit Mini-Jewish Museum in Kaifeng, you can find rare pictures of the synagogue and the Kaifeng Jewish Community Center.
2. Shanghai - Jews from Baghdad and Russia came to Shanghai after the city was opened to foreign traders in 1842. Then after 1930s during WWII tens of thousands of Jewish refugees flee Nazi persecution and moved to Shanghai. Today the main Jewish sites in Shanghai include Shanghai Jewish Refugees Museum, Ohel Rachel Synagogue, old Jewish market area, Sassoon House, Jewish Club (now Music Conservatory of Shanghai), etc.
3. Harbin - Most Jews in Harbin are Russian descent, who once built synagogues, stores, banks, hospitals, theatres, libraries, tobacco factories, beer factories, charities, insurance companies, publishing houses, and a complete Jewish social system in the city. Today when touring in Harbin, travelers can find Jewish style architectures and protected Jewish relics, like the Jewish synagogue, old Jewish school and Royal Hill Cemetery.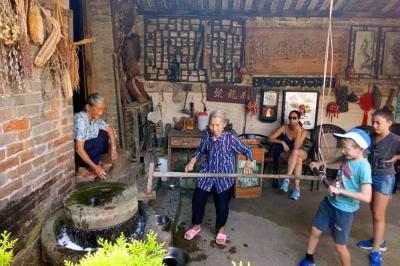 Recommended places to discover China's natural and cultural heritages
For history buffs wishing to explore UNESCO cultural heritages in China, visit

Beijing

for the Great Wall, Forbidden City, Summer Place and Temple of Heaven;

Xian

for Terracotta Army; Shanxi province for

Pingyao Old Town

, Yungang Grottoes, Mt. Wutai;

Hangzhou

for the West Lake and Beijing-Hangzhou Grand Canal;

Suzhou

for the classical Chinese gardens;

Tibet

for The Potala Palace, Jokhang Monastery and Norbulingka; Dujiangyan Irrigation Project; and

Xiamen

for the tulou architectures.
For nature lovers from Israel, explore UNECO natural heritages in China, with ancient cultural villages encounters. The suggested places to visit include

Jiuzhaigou

,

Zhangjiajie

,

Yunnan

(

Lijiang Old Town

, Kunming Stone Forest and Three Parallel Rivers of Yunnan Protected Areas),

Mt. Huangshan

(with nearby Ancient Villages in Southern Anhui-Xidi and Hongcun).
For a family China tour from Israel, you should not miss

Chengdu

for both WWF and UNESCO-protected China's Giant Panda Habitat, and

Guilin

&

Yangshuo

, part of South China Karst, where the karst landscapes are playgrounds for family with kids to enjoy interesting activities like leisure hiking, biking, cave exploration, rock climbing, whilst children can also learn culture and arts, like Chinese calligraphy, painting, straw plaiting, making paper fan, cooking Chinese dishes, etc.
Jewish Heritage Tours in China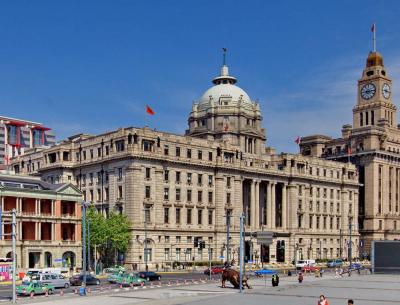 Destinations:
Beijing - Harbin - Zhengzhou - Kaifeng - Luoyang - Xi'an - Guilin - Shanghai
This trip is designed to engage Israeli and Jewish travelers. Fly from Tel Aviv to Beijing, and then travel to the best places in China for Jewish history including Shanghai, Kaifeng and Harbin. Apart from visiting historical & modern Jewish sites, you will also reach the main highlights of China and enjoy a retreat in the karst-landscape countryside.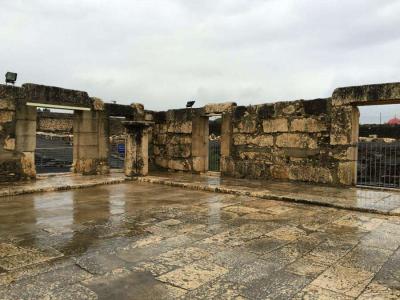 Destinations:
Zhengzhou - Kaifeng - Dengfeng
On a brief Henan tour to Kaifeng - the ultimate destination for ancient Jewish culture and history in China, follow the ancient Jew ancestors' footstep, by visiting South Teaching Torah Lane, site of Former Kaifeng Synagogue, Stone Monuments of ancient Kaifeng Jews in Kaifeng Museum… The legendary Shaolin Temple and Longment Grottoes are also included in the trip.
History of China Tours from Israel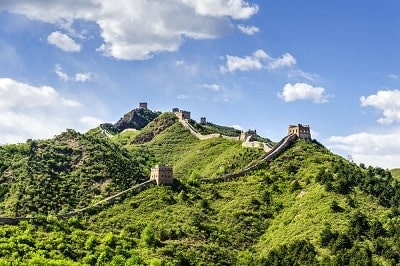 Destinations:
Beijing - Datong - Taiyuan - Pingyao - Xi'an - Luoyang - Nanjing - Shanghai
Breathe in Chinese history when you embark a bullet train journey from the north to the east. Enjoy the historical Chinese capitals of Beijing, Xian, Luoyang and Nanjing, the culture-rich cities, one of China's best-kept old towns and the ancient grottoes with masterpieces of Buddhist arts. Travel back to now and end the trip in Shanghai.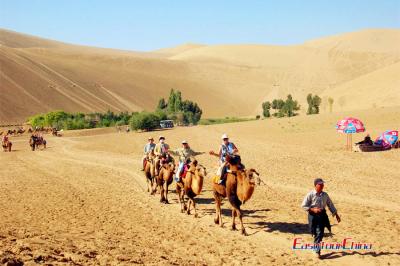 Destinations:
Beijing - Dunhuang - Urumqi - Khotan - Kashgar - Kucha - Urumqi - Turpan - Urumqi
The ancient Jewish traders entered China along the Silk Road. While modern Jews once again set foot on this great trading route to research the history and discover the cultural heritages. Ride through the wild vast desert and oasis, finding the great ancient kingdoms lost in ruins, and experiencing the ancient Buddhist art and exotic beauty of Xinjiang.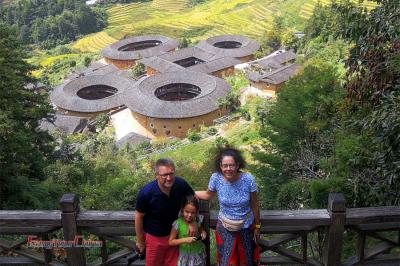 Destinations:
Beijing - Pingyao - Xi'an - Guilin - Yangshuo - Longji - Xiamen - Huangshan - Shanghai
Perfect for Israeli travelers who love Chinese architecture, this itinerary crafted brilliantly showcase a wide arrange of famous historical buildings and man-made wonders, such as the Great Wall, Forbidden City, Temple of Heaven and Xian Goose Pagoda. Spend more time discovering the different styles of China's ancient residential houses and dwellings, from Pingyao Qiao Family Compund to Fujian Tulou castles.
China Nature and Culture Heritage Tours for Israeli & Jewish Travelers
Practical Tips on Tours to China from Israel
China Visa Tips for Israeli Citizens
Do Israeli passport holders need visa to China?

All Israeli citizens are required to get a visa before travel to China. To make your trip to China an easy and pleasant one, you are kindly advised to consult the local Chinese Embassy or Consulates-General first for the visa. Please prepare all the necessary documents include your valid passport, passport photo, the itinerary including air ticket booking record (round trip) and proof of a hotel reservation, etc. Easy Tour China can provide an invitation letter if you book a tour package with us.

The Chinese Embassy in Israel:

◎Embassy of the People's Republic of China in the State of Israel
Address: 222 Ben Yehuda Street, P.O.B.6067, Tel Aviv 61060, Israel
Tel: +972-3-5467277, 5467312
Fax: +972-3-5467251
Office Hours: 09:00-13:00, 13:30-15:30, Sunday-Thursday (except holidays)
Website: http://il.china-embassy.org/eng/

Consular Office
Address: 219 Ben Yehuda Street, P.O.B.6067, Tel Aviv 61060, Israel
Tel: +972-3-5467242
Fax: +972-3-6023170
Office Hours: 09:00-12:30, Sunday-Thursday (except holidays)
Email: chinaemb_il@mfa.gov.cn

Practical Travel Tips for Canadians traveling in China
Are there kosher restaurants in China?

Jewish travelers can find kosher restaurants in below listed tourist cities, and enjoy kosher foods. But please be noted that the restaurants are closed on Friday, Shabbat and Jewish Holidays.

◎In Beijing:
Dini's Kosher Restaurant
Tel: +86-010-8470-8238
Add: Fang Yuan Xi Lu, next to the south gate of Si De Park

◎In Hong Kong:
The Jewish Community Centre, Hong Kong
Tel: +852-2801-5440
Add: One Robinson Place, 70 Robinson Road, Mid-Levels, Hong Kong

◎In Shanghai:
Kosher Café
Tel: +86-021-6255-7770
Add: Shang-Mira Garden,Villa#1(Entrance from)89 South Shui Cheng Lu

◎In Chengdu:
Sara's Kitchen
Tel:+86-187-8243-4429
Add: China Garden, Tongzilin North Street 16, Jinyuan 10, Unit 1, Block B, Chengdu

◎In Shenzhen:
Chabad Shenzhen Restaurant
Tel: +86-0755-25932545
Add: Building 8B, Lanyi Garden, Shekou Old Street, Nanshan District (next to Shekou Market)
Note: The restaurant provides delivery service to houses and offices

Glatt Kosher
Tel: +86-0755-25932545
Add: Room 2F, Building 1, Nanyuan, No.1052, Baoan South Road, Luohu District, Shenzhen

◎In Guangzhou:
Chabad Guangzhou Kosher
To order please call: +86-020-8376-7070

Find more kosher restaurants in China:
https://www.kosherstar.org/kosher-news/China-Kosher-Restaurant.html


What about drinks?

A: Local tea is commonly served with meals and there is a variety of soft drinks, local and imported beers and wines available for purchase. You should not drink the tap water, bottle/distilled water is inexpensive and readily available. If you like a 'cupp', you may like to bring along a small supply of tea bags, coffee and milk powder. Most rooms have electric jugs or thermos flasks of boiling water to make hot.

What are the toilet facilities like on a China tour?

A: All of the hotels arranged for your China trip have western style bathrooms and toilets. Obviously in the more remote areas, they may be a little more basic, but clean and simple is common. Whilst sightseeing, toilet facilities at restaurants and local tourist sites can vary and we would recommend that you carry tissues, wet wipes or disinfectant gel with you, "just in case".

What should I pack?

A: Casual clothing is appropriate at all times although clothes that are too revealing are still frowned upon in all over China. Try to pack lightly as your trip may involve an amount of personal baggage handling as porters are often not available except in larger hotels. For security reasons it is essential that your baggage can be locked whilst during air transportation between cities. At times, you may not be able to check into your hotel room immediately or be able to access your main bags. To ensure your comfort, a change of clothes in your hand luggage to coincide with local weather conditions is always handy. All personal toiletries should be taken with you and small packets of tissues or wet wipes are recommended. A small medical kit containing medication to alleviate common ailments is suggested.

Clothing suggestion when traveling in China in different months:

Different from Israel's Mediterranean climate, most tourist destinations in China has a subtropical monsoon climate.

Spring (Mar – May) with temperature at 50 - 71.6F: Western suits, jackets, sports coats, woolen jackets, long sleeve shirts and travel shoes

Summer (Jun – Aug) with temperature above 71.6 F: T-shirts, short sleeve shirts, skirts, sandals, caps, rain wear

Autumn (Sep – Nov) with temperature at 50 - 71.6 F: Western suits, jackets, sports coats, light woolen sweaters, rain wear and travel shoes

Winter (Dec – Feb) with Below 50: Overcoat, thick woolen sweaters, lined coats; In northern China, cap, gloves and cotton-padded shoes are required

What credit cards can I use?

A: At present the Bank of China accepts Master, American Express, Dynasty, Visa, JCB, and Diners Club cards. Israeli travelers may use these cards to draw cash over the exchange counters in China's banks, make purchases or pay bills at large department stores, restaurants and hotels in more than 100 major cities in China. A surcharge of 2% is always charged for card transactions.

Where can Israeli tourists get consular assistance?

A: In China, the Israeli tourists can obtain consular assistance from the:

Embassy & Consulate of Israel in China
Embassy of Israel in Beijing
Postal Code: 100600
Add: No. 17 Tianzelu, Chaoyang District, Beijing
Tel: (+86)10 8532 0500
Fax: (+86)10 8532 0555
Website: https://embassies.gov.il/beijing-en
Office Hours for Consular & Visa Office
9:00 a.m.-12:00 p.m. Monday-Friday (except Chinese and Jewish holidays)

Sections of Israel Embassy
Visa Office
Tel: (+86)10 8532 0662
E-mail: consular@beijing.mfa.gov.il

Direct Flights from Israel to China
By far, there are direct flights from Tel Aviv to Shanghai and Beijing. Israeli travelers can get to Shanghai or Beijing first, stay 2-4 days, and take domestic flights or bullet trains to further explore other destinations of China. Alternatively, make Hong Kong the gateway city and travel to mainland China for an in-depth vacation.
Departure cities in Israel: Tel Aviv
Arrival cities in China: Beijing, Shanghai, Hong Kong
Looking for the best way to book air tickets for your China trip from Israel? Based on feedback from our Israeli guests and our own travel experiences, we've found the following online search engines to be very helpful for investigating and ticketing airfare to and from each of our trips.
http://www.elal.co.il/ELAL/English/States/General/
http://www.airchina.com.cn/en/
http://www.farecompare.com/flights/Beijing-BJS/Tel_Aviv-TLV/market.html