China's Creative Cities listed by UNESCO: Beijing, Shanghai, and More
China's Creative Cities listed by UNESCO: Beijing, Shanghai, and More
The UNESCO Creative Cities Network (UCCN) is a UNESCO programme launched in 2004 with the aim of promoting and maintaining cultural diversity worldwide through the recognition and exchange of local culture among member Cities. If a city is listed in the UCCN, it has its efforts to retain the unique characteristics of local culture recognized globally. Member cities need to be identified by UNESCO at the time of accession and can withdraw freely. UNESCO can recommend withdrawal if a city lose its characteristics.
By 2021, the network now has 246 creative cities working together with a common goal: to place creative and cultural industries at the heart of urban development plans and collaborate actively at the international level.
There are seven creative fields covered UCCN, namely literature, film, music, Crafts and Folk Arts, design, media arts and gastronomy.
UNESCO Creative Cities Network | China
So far, 16 Chinese cities have joined UNESCO Creative Cities Network. And, several cities are in the process of "applying for a creative city".
Gastronomy Cities: Chengdu, Yangzhou, Macau, Shunde, Huai'an
Chengdu: Since ancient times, Chengdu has enjoyed the reputation of "a land of abundance and a gastronomic city". Chengdu is the birthplace of Sichuan cuisine, one of the eight major cuisines in China. As a Chinese saying goes, "Eat in China, taste in Chengdu". In Chengdu, food and life are integrated. The most important feature of Sichuan cuisine is the variety of flavors, artistically combining sweet, sour, bitter, spicy and salty. Catering is also an important part of Chengdu's service industry. There are 62,509 catering enterprises and more than 2,300 special chefs.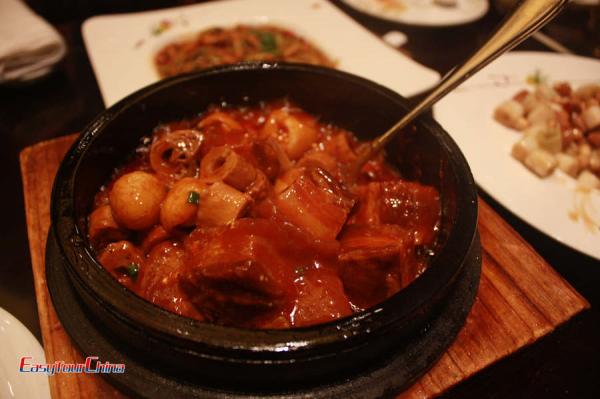 Yangzhou: It is the cradle of Huaiyang Cuisine, which began in the Spring and Autumn period, and flourished in the Ming and Qing dynasties. Yangzhou cuisine has been the leading role in Chinese banquets. Famous Yanshuo food include Yangzhou fried rice, layer cake, Sanding steam bun, Yangzhou spring rolls, stewed silver carp head, boiled shredded dry bean curd, and more.
Macau: Different styles of Chinese and Western food cultures meet, absorb and blend with each other in Macao, presenting unique characteristics of Macao food culture. This uniqueness is not only reflected in the selection of ingredients, cooking techniques, unique cuisine, but also in the food customs. Here you can taste not only authentic Portuguese food, but also Beijing food, Sichuan food, Huaiyang food, Shanghai food, As well as Japanese food, Korean food, Thai food and more.
Shunde: It is the birthplace of Cantonese cuisine, and chefs in Shunde pay special attention to preserving the original taste of food ingredients, which are rich in color and fragrance. The taste can be described as "light, fresh, crisp, tender and mellow". Shunde cuisine is famous for its nutritional value and meticulous preparation. Unique cooking methods, innovative preparation methods and outstanding flavor make the city's cuisine beyond delicious.
Huai'an: An extremely low-key food capital, it is also an important place for the invention and heritage of Huaiyang cuisine. Huai'an cuisine, as a branch of Huaiyang cuisine, is characterized by freshness, crispness and tenderness of southern cuisine and saltiness, color and intensity of northern cuisine, forming a flavor of moderate sweet and salty.
Recommended China food tours to the gastronomic capticals:
Design: Beijing, Shanghai, Shenzhen, Wuhan
Beijing is an ancient capital with a history of more than 3,000 years and is now known as the cultural center of China. Beijing is famous for its vibrant design industry, with 119 design schools and more than 30,000 students. Every year, Beijing holds Beijing International Design Week, China Design Red Star Award, Beijing Fashion Week, Beijing International Film Festival, Beijing International Cultural and Creative Industry Expo, and Beijing Science and Technology Industry Expo.
Beijing has more than 30 cultural and creative zones and about 270 design and creative studios providing work opportunities for women. In addition, the Beijing-Nairobi Creative Design Research Center was established in cooperation with the University of Nairobi in 2012. Beijing is home to some of the world's most prestigious architectural designs, such as the National Center for the Performing Arts by French architect Paul Andreu, Galaxy SOHO by Zaha Hadid and Beijing Capital Airport Terminal 3 by Norman Foster.
Shanghai is China's largest commercial and financial center, and was one of the first Chinese cities to have creative industry and institutions, such as the first design, film and music studios.
In February 2010, Shanghai joined the UNESCO Creative Cities Network as a City of Design. In 2013, the added value of Shanghai's creative industry reached 255.5 billion yuan. Meanwhile, the added value of the architectural design industry reached 128.5 billion yuan. By the end of 2013, Shanghai had 87 creative industry clusters, 4,000 innovative design institutions and organizations, 283 art institutions, 239 art and cultural community centers, 100 museums, 25 libraries and 743 archiving institutions.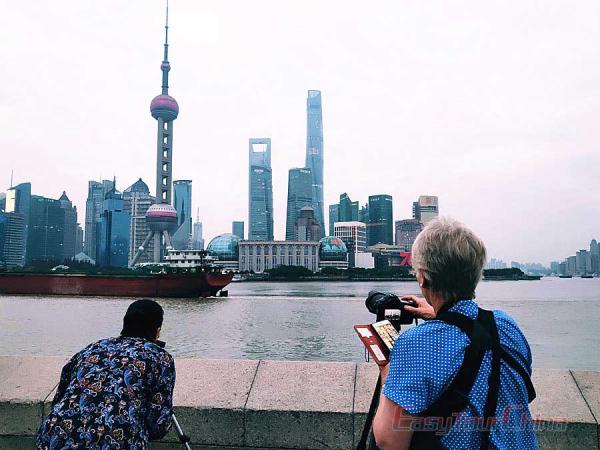 The young and vibrant city of Shenzhen is one of China's major design centers and leading design cities. Shenzhen is home to more than 6,000 design companies and 100,000 employees. Shenzhen designers are in every field of design, including graphic design, industrial design, interior design and architectural design, fashion design, toy design, jewelry design and craft design. The city is also China's largest women's clothing production base, with more than 30,000 designers working for more than 800 Chinese fashion brands.
Shenzhen has a strong capacity for innovation. Today, the city is recognized as one of China's high-tech comprehensive industrial bases and one of the key towns of intellectual property development. About 40,000 patents are awarded to companies in Shenzhen every year, half of them are about innovative designs.
Cultural and creative industry have become one of the pillar industries in Wuhan. So far, Wuhan has nearly 500 industrial design enterprises, employing more than 70,000 people. Wuhan leads the world in creative design in many fields, such as bridge engineering, high-speed railway, urban planning, digital media art, etc. Wuhan designed the famous Hong Kong-Zhuhai-Macao Bridge and the Three Gorges Project. Anime games, clothing jewelry, printing and packaging industries of Wuhan also play important roles in the country. In addition, creative design is a talent-oriented industry. Wuhan has a large number of universities and a complete range of design categories, which can provide more talents for the creative design industry.
The Nanjing culture has lasted for 1,800 years. According to incomplete statistics, there are more than 10,000 literary works related to Nanjing in the history of Chinese literature: a Dream of Red Mansions, Compendium of Materia Medica, Yongle Canon, The Confucian Scholars and other legendary works. Since modern times, Lu Xun, Ba Jin, Zhu Ziqing, Yu Pingbo, Zhang Henshui, Zhang Ailing and other literary giants have also had intangiably connected with Nanjing. The Good Earth, the representative work of Pearl Buck, the American writer who won the Nobel Prize for Literature, was written in Nanjing.
With its unique features of red tiles, green trees, blue sea and blue sky, Qingdao is known as "natural photography studio" and "International Architecture Exhibition Hall". In 2009, the Chinese Academy of Film Performing Arts Award (Golden Phoenix Award) was permanently settled in Qingdao. As the ninth "Film City" in the world, Qingdao has established cultural exchanges with other "film cities" such as Macedonia, Santos, Sydney, Rome and Busan, and will jointly promote exchanges and cooperation in film art, film education, film industry and other fields. At the same time, the construction of a professional film museum in Qingdao has been carried out in recent years.
Crafts and Folk Art: Hangzhou, Suzhou, Jingdezhen, Weifang
Hangzhou: With a history dating back 5,000 years, the city is one of the seven ancient capitals of China. Hangzhou's rich history and culture are crucial to its crafts and folk art, especially in the handicraft industry. The city is known for its numerous handicraft traditions, including the production of silk and tea as well as porcelain and bronze sculpture. Hangzhou has been the trade center of Chinese silk, and is home to the West Lake Longjing green tea. The stone and seal carving of xiling Seal Society is also a testimony to the city's long history of handicraft and folk art traditions.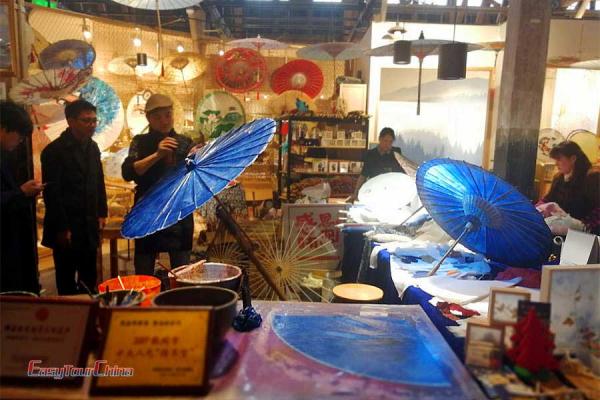 Suzhou: The history of human settlement in Suzhou can be traced back to 2,500 years ago. Suzhou is home to an impressive array of historic sites, including numerous temples and classical gardens on the UNESCO World Heritage List. Suzhou is one of the "Pilot Cities of China's National Ethnic and folk Culture Protection Project" and is famous for its traditional handicrafts such as painting, calligraphy, carving and embroidery.
Jingdezhen: The "porcelain capital" was a famous porcelain manufacturing center in ancient times with a history of more than 1,700 years. For hundreds of years, high-quality porcelain produced in Jingdezhen has been exported to other parts of the world through the Silk Road, playing an important role in promoting cultural and commercial exchanges between the East and the West. In recent years, Jingdezhen has hosted many ceramic art events, to promote cultural heritage and diversity conservation in line with UNESCO's priorities. In addition, Jingdezhen has successfully hosted the Ceramic City Mayors Summit and jingdezhen International Ceramic Expo. These activities make Jingdezhen a creative city of ceramics.
Weifang: It is the birthplace of kites in the world. As early as 2,400 years ago, Luban made and flew the world's first wood kite kite here. Weifang International Kite Festival has been held continuously for nearly 40 years since 1984, making Weifang the "kite capital of the world". If you want to know more about the history of kites, go visit the World Kite Museum, where you can not only watch all kinds of kites, but also mae a kite yourself. In addition, Weifang's Yangjiabu New Year paintings, Gaomi New Year paintings and Nijiazhuang clay paintings are also national intangible cultural heritages.
Media Arts: Changsha
Changsha, also known as "Star City", is the only city in China whose site has remained unchanged for 3,000 years. Changsha has high innovation ability and internationalization level. As a node city on the Silk Road, Changsha has become a hot land for the development of cultural creativity and media art, from high-tech innovative design of cultural and creative industry to folk art characteristic blocks built by inheriting "intangible cultural heritage" culture.
In 2016, the total output of Changsha's cultural industry was 258.14 billion yuan. In changsha's cultural and creative industry, media occupies the primary position. Changsha has perfectly combined digital technology with traditional industries, incubating new creative industries such as digital fireworks and digital lighting, which together with digital media constitute the development matrix of Changsha's media art.
Leave a Comment