The Weifang International Kite Festival has been an annual kite-flying festival taking place during the spring time every yearinWeifang, Shandong province since April 1st, 1984, when the first International Kite Festival was held there. In 1988, Weifang was elected and set as the "Kite Capital of the World". Weifang has become world-famous and drawn global kite enthusiasts attention ever since.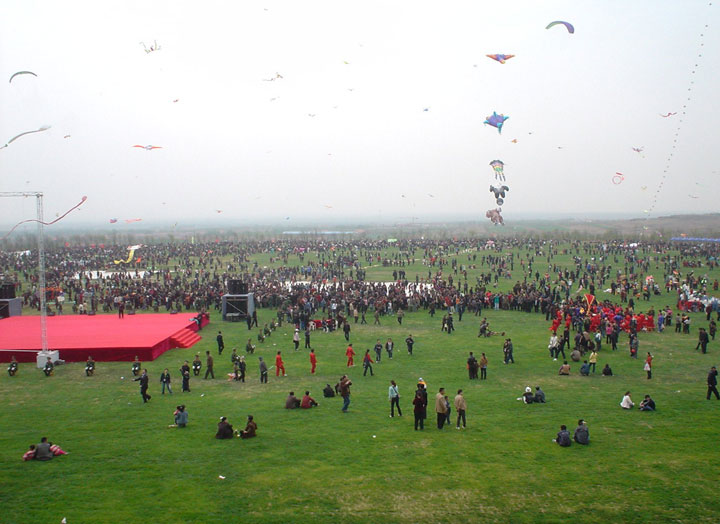 The 30th Weifang International Kite Festival will be held on April 20th -23rd in 2013.
Take a Weifang Tour
with us to join the interesting actitives!
People believe that China was the first home to kites. Over 2000 years ago during the Spring and Autumn Period, the kite was created and later reached its heyday during the Ming Dynasty. Weifang boasts a kite-making history of more than 500 years, and is known as one of China's three major kite-making factions, together with Beijing and Tianjin. Weifang kites have varied and abundant designed themes, most of which take roots in local folk life.
Each spring, kite fans throughout the world come all the way to Weifang to celebrate the International Kite Festival. At that time, the sky of Weifang's Fuyanshan kite-flying field is filled with multicolored kites, all of whichare originally designed and all about imagination. Don't miss the grand Opening Ceremony (It was set on the third Saturday of April since 2012), when the first batches of kites will take off. Other fantastic activities include kite-flying competition, kite-flying performances, an exceptionally great visit to the Kite Museum and displays of fireworks.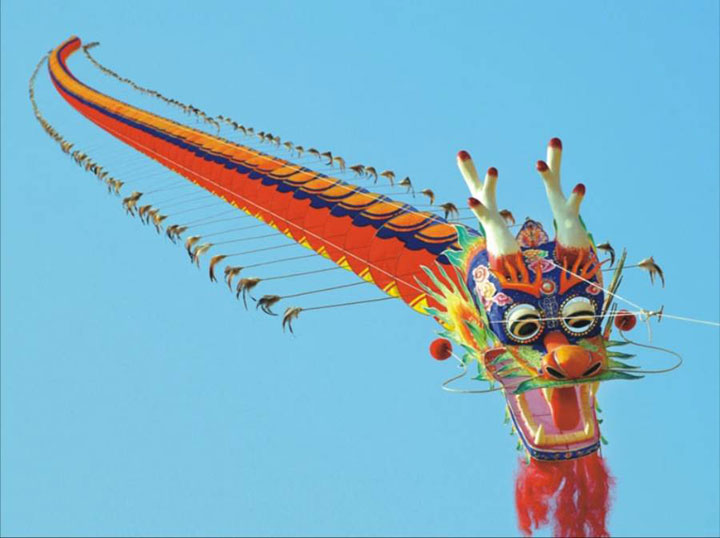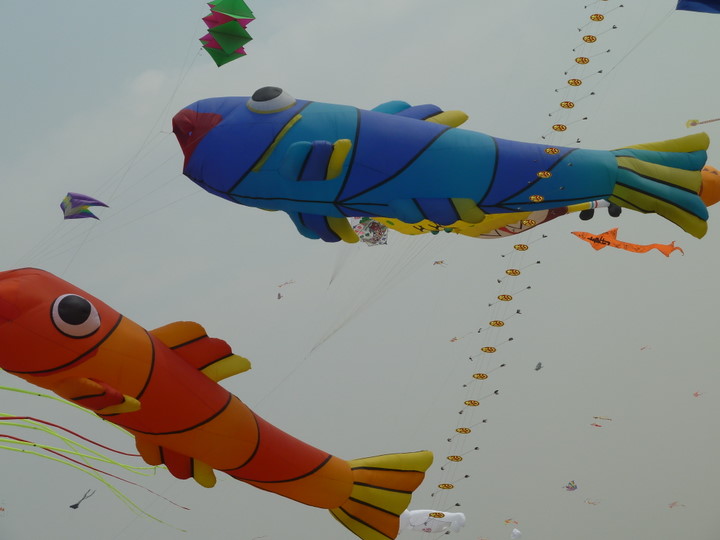 More Attractions in Weifang
Recommended China Tours Including The Weifang International Kite Festival Weifang