Golden Temple, located on Mingfeng Hill, 11km northeast of Kunming, is also known as Taihe Palace (the Hall of Supreme Harmony) and Tongwa Temple (the Bronze Tile Temple).
The temple was originally built in 1604 during the Ming dynasty. Chen Yongbin, the governor of Yunnan at the time. Built in 1890 with 250 tons of solid bronze, the present temple, 6.7 meters in height and 7.8 meters in width, is reputed to be the largest bronze hall in China, which gleams like gold under sunlight. Hence it got the name of "Golden Temple". Except for staircases and balustrades, which are made of marble, the walls, columns, rafters, roof-tiles, altars, Buddha statues, wall decorations, even the banner near the gate tower, were all made of copper.
Preserved in the Golden Temple is a double-edged sword that weighs more than 20 kilograms with the pattern of the Big Dipper on it. It is thought to be a magic weapon used by Zhen Wu, a Daoist deity, to guard the hill.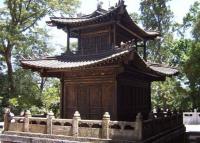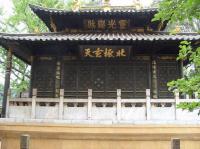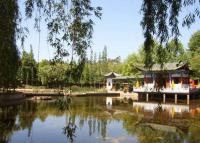 More Attractions in Kunming
Recommended China Tours Including Golden Temple Kunming