Best travel time Kunming
Kunming, renowned as the City of Eternal Spring, is a city with pleasant all the year round without muggy summer and cold winter. Four seasons are all best time to visit Kunming; however the peak time comes in spring, with great temperature, lush green trees and colorful flowers adorning every corner of the city.
Kunming Safety Tips
Watch out your bags when on bus or in crowded areas since pick pocketing are common;
There are some reports of bag slashing in the commercial city center, so be careful about your handbags
There are also some reports about the scam at some barber shops, massage centers and other small shops which forced travelers to pay larger amount of money than was quoted. Try the similar services in your hotel, which would be safer and reliable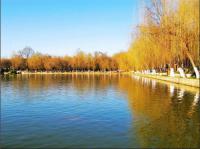 Kunming Shopping Tips
Kunming also the capital to minorities groups of Yunnan province, make it a great place for local ethnic souvenirs including craft works as well as jade jewelry. Flower and bird market of the city is a great place to see kinds of plants, flowers as well as other interesting stuff ranged from antiques to jewelry. It is also a good venue to see how local people did business.
Eating in Kunming
Kunming cuisine is a blend of sour and spicy flavors, which is greatly affected by the minority's cooking way; there are many local restaurants serve kinds of specialties. See Kunming restaurants here
Kunming also offers kinds of snack food, like cross-bridge rice noodles, four happiness rice balls, steamed potted chicken, yiliang roast duck, buckwheat bun, taishi pie, dudu dumpling…western restaurants and café around the Green Lake is also worth a visit.
Nightlife / Entertainment in Kunming
Kundu - a Chinese disco district in Kunming is a nightlife place which offers many bars, pubs and ktv at night. Appreciating Singing and Dancing of Yunnan Style is the highlight of Kunming nightlife.
Kunming Festivals
China Kunming International Cultural Tourism Festival is a great event in Yunnan province during April to May every year. During the festival, various activities are organized such as the opening ceremony, the get-to-gether in Yunnan Ethnic Village, Stone Forest "Torch Carnival", Xishuangbanna Water-Sprinkling Festival, Wenshan Zhuang Antiphonal Singing Fair, Mengba Naxi Customs Festival of Dehong Prefecture, Lisu Evening Party of Nujiang Prefecture, Ruili Chinese-Myanmese Carnival, Luoping Rape Flowers Festival, Luliang Colorful sand Forest and Sculpture Festival, Deqen Shangri-La Art Festival, Lijiang International Dongba Culture Tourism Festival, trans-national tours by driving a car, International Park Direction Contest, the golf invitational tournament for celebrities, the Chinese-Myanmese ethnic knife dance contest, Dali March Street, the tourism commodities fair, the exhibition of costumes of the Ethnic groups in western China, China Pu'er Tea Festival, orchid Fair, etc.
Recommended Kunming Tours