When people think of Chinese green tea, they think the premium grade green tea produced in Longjing. Southwest of West Lake in Hangzhou, Longjing (Dragon Well) Village hides itself away on the Fenghuang Hill, surrounded by lush forests. It was considered a magic world, as local residents believe that dragon dwelled here in the old times. Longjing green tea and Tiger Spring are known as two must-try specialties in Hangzhou.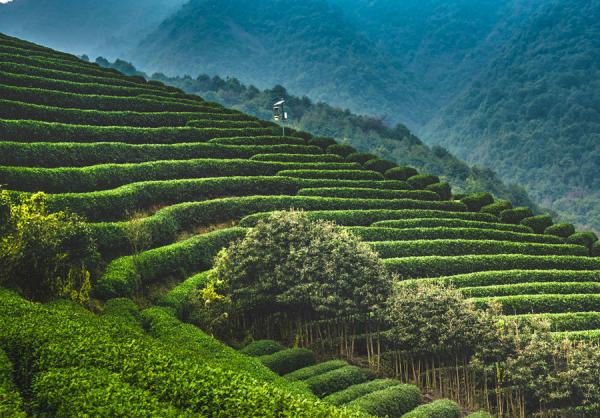 There are several tea villages around Hangzhou city, including Shifeng, Longjing, Yunxi, Hupao and Meijia Wu. And the Longjing tea is rated as he best of all. The villagers of Longjing have cultivated green tea for more than 1200 years, and now boasts approximately 55 hectares of tea plantation area. On the northwest of the village, Beigao Peak, Lion Peak and Tianzhu Peak form a natural barrier, keeping off the chilly wind from the northwest. While the deep valley and Qiantang River on the south ensure a warm and humid climate in spring and summer, making Longjing a perfect tea plantation region.
Longjing Village has long taken credit for having the best green tea in China. Longjing (Dragon Well) Tea is famous for its green-colored leaves, rich aroma, mellow taste, and distinguished leaf shape. Spring and summer are the best time to visit Longjing village during the tea harvest season from late March till the end of summer, when the tea farmers are busy plucking the tea leaves. Besides, visitors are bound to buy the best dragon well green tea at a most reasonable price.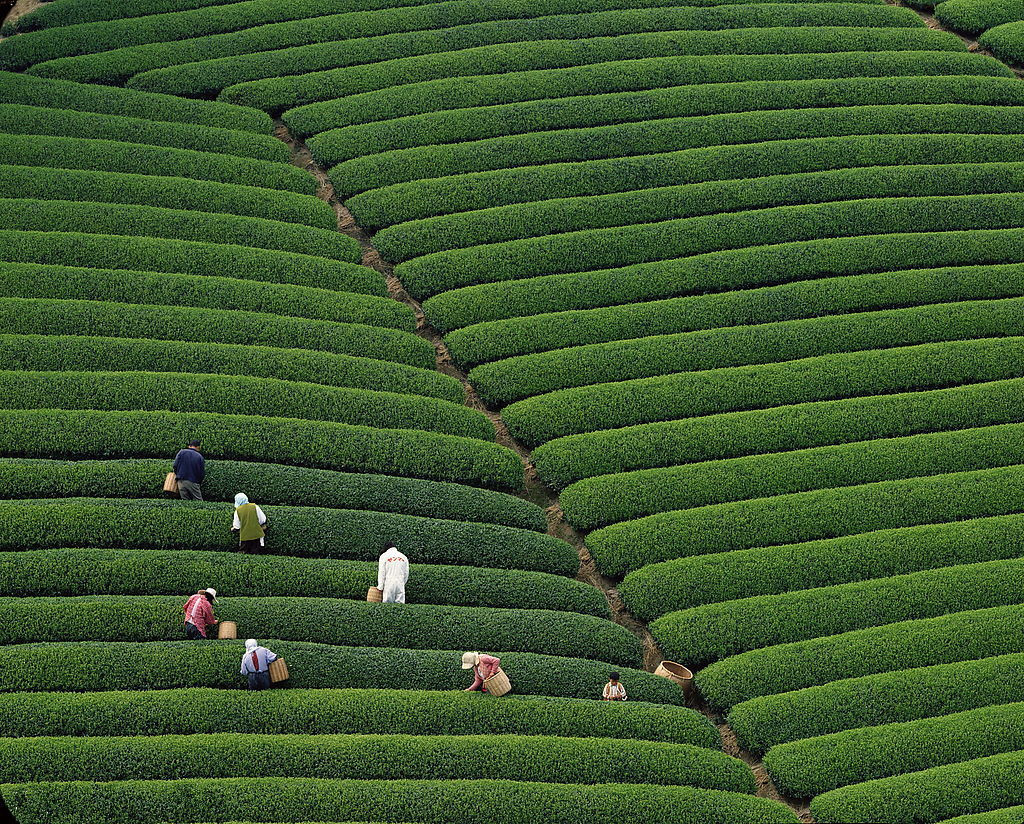 Visit Longjing Village, the hometown of the art of Chinese green tea, for insight into the its beautiful natural landscape and haunted tea culture. it is worth a walking down the hill and traveling through the thoughtfully laid-out tea fields, by which visitors will be given a wonderfully visual experience. Furthermore, if you take a fancy on tea, you should not miss the chance to learn to appreciate the tea here, watch the unique ceremony, take time to savor it, and even eat it as a special snack.
The Longjing tea village is not only an ideal place to drink tea, but also a tranquil word to relax and get away from the madding crowd of big cities. You can sip along slowly while chatting or reading in a quaint ancient pavilion. Or join the local girls to pick tea, play cards or mahjong, and later feast on the mouth-watering Hangzhou dishes, with Dongpo Rou being the most famous one.
Recommended China Tours Including Longjing Tea Plantation Village Hangzhou