Best Travel Time Hangzhou
Hangzhou enjoys subtropical monsoon climate with clearly defined four seasons. June and September is the rainiest season with occasionally typhoons in august or September. Summer is really hot in Hangzhou and winter cold and snowy without heating systems. Spring is the best time to visit Hangzhou.
Hangzhou Safety Tips
Hangzhou is a great and safe tourist city just watch your valuable belongs in the central city since pick-pocketing is a common occurrence in tourist locations; also be careful about the begging people in the city park.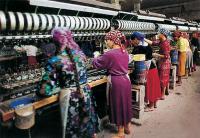 Hangzhou Shopping Tips
The most special products in Hangzhou are like silk clothes, Dragon well tea, Zhangxiaoquan scissors, Wangxingji fans, Tianmu dried bamboo shoots, little walnuts, and Hangzhou white chrysanthemum tea, etc.
Hangzhou China silk town on Tiyuanchang road is the best place for silk clothes and other related products, which is open from 8am to 5pm; on the Night market off Yan'an Road like Mao memorabilia, jewelry, paper fans, handicraft and other souvenirs. Many stalls sell the same products, try to compare prices and bargain hard. Except plants and pets, bird and flower market in Hangzhou also has something else in offer, like Traditional Chinese Medicine (TCM), with dried snake and seahorse, huge dried mushrooms and other strange things.
Eating in Hangzhou
Hangzhou cuisine belongs to Zhejiang cuisine, one of the Eight food schools in China. All the dishes are well-prepared, light and tasty, also appealing to the eyes, the nose and the tongue. Hangzhou dishes is closely related to the local culture and characterized by natural flavor, beautiful presentation and a light and delicious taste. The representative of Hangzhou cuisine are Beggar's chicken (an entire chicken cooked in a ball of mud), West Lake fish (vinegar coated fish from the lake) and braised pork and stewed shelled shrimp cooked in Longjing tea.
For a list of places to eat in Hangzhou during your tour, please visit our Hangzhou Restaurants page.
Nightlife / Entertainment in Hangzhou
Besides bars, pubs, disco and karaoke rooms, there are other traditional Chinese entertainment in Hangzhou. The dazzling Hangzhou Grand Theater offers vibrant program of classical and traditional music shows.
Impression West Lake is a fascinating show with stunning lighting and colors, has spectacular effects, directed by Yimou Zhang.
Hangzhou Festivals
There are many interesting festivals in Hangzhou with kinds of traditional events organized.
Hangzhou Lantern Festival - lantern show is usually held showcasing the finest and most ornamental lanterns which held on the last days of Chinese Lunar New Year
Temple Fairs - one is in Song dynasty town, Hangzhou during the spring festival, with kinds of traditional activities like praying for blessings and worshipping the gods; another one is Wushan Temple fair
When summer comes, the Tangxi Loquat Festival in May, International Cartoon & Animation Festival in June, Xiaoshan Du's Red Bayberry Festival in mid-June, International Dragon Boat Invitation Tournament in lunar May 5th, as well as West Lake Lotus Festival in July, brings more fancy events in Hangzhou.
Other festival worth to visit is China International Silk Expo & Westlake Expo.