France-based aircraft manufacturer Airbus opened its first non-European aircraft assembly plant in the port city of Tianjin in 2008, that is, Airbus (Tianjin) Final Assembly Co., Ltd.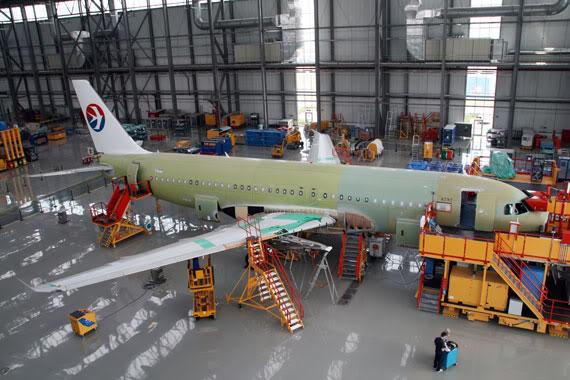 Airbus Tianjin Final Assembly Line is a joint-venture between Airbus and a Chinese consortium, comprising Tianjin Free Trade Zone (TFTZ) and China Aviation Industry Corporation (AICC). Airbus has a 51% stake in the Tianjin plant, while the remainder is held by the TFTZ and AICC. The deal was originally agreed to extend till 2016; and in March 2014, they agreed to extend the successful Joint Venture for another 10 years, from 2016 to 2025.
The Airbus Tianjin site extends over a total area of 590,000 square meters. There are dedicated hangars, office buildings and related facilities. Since 2008, there has been assembling the A319 and A320 of the A320 Family. The Airbus A320 Family Final Assembly line in Tianjin (FALC) is the third single-aisle aircraft final assembly line location of Airbus worldwide, following Toulouse in France and Hamburg in Germany.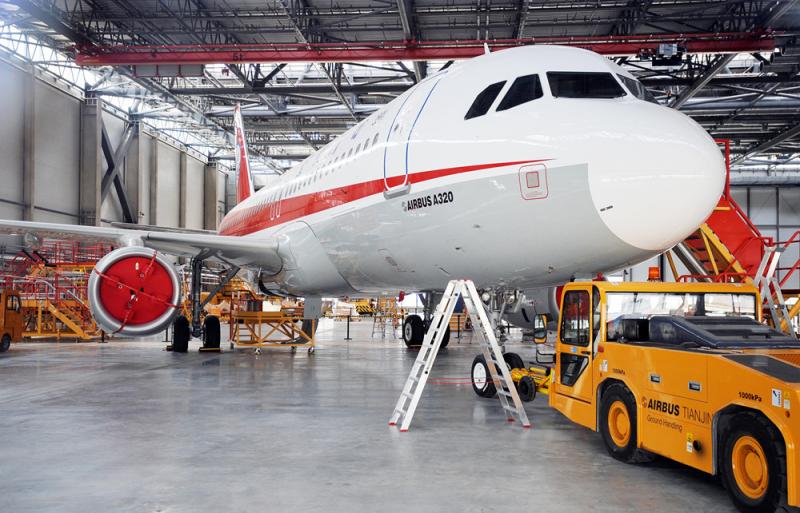 Workers at the Tianjin plant assemble planes from parts shipped from Europe and are responsible for the interior and painting. Each one is tested before being delivered to customers. All aircrafts can be assembled and delivered in China to the same standards as those assembled and delivered in Europe. Around 210 medium-range A320 aircraft have so far been assembled, which now produces four of them in one month. And, there are plans to adapt this line to produce the more fuel-efficient A320neo aircraft in the future.
Within, the A330 Completion and Delivery Centre in Tianjin (C&DC Tianjin) will be set up to cover activities such as cabin installation, aircraft painting, engine runs and aircraft delivery.
Recommended China Tours Including Airbus Tianjin Assembly Plant Tianjin