Director: Zhang Yimou, Wang Chaoge and Fan Yue
Music: Japanese musician Kitaro
Theme Song: The Rain of West Lake
Singer: Jane Zhang (Zhang Liangyin)
Location: Yuehu Lake Scenic Area of West Lake, opposite Yuefei Temple and the Shangri-la Hotel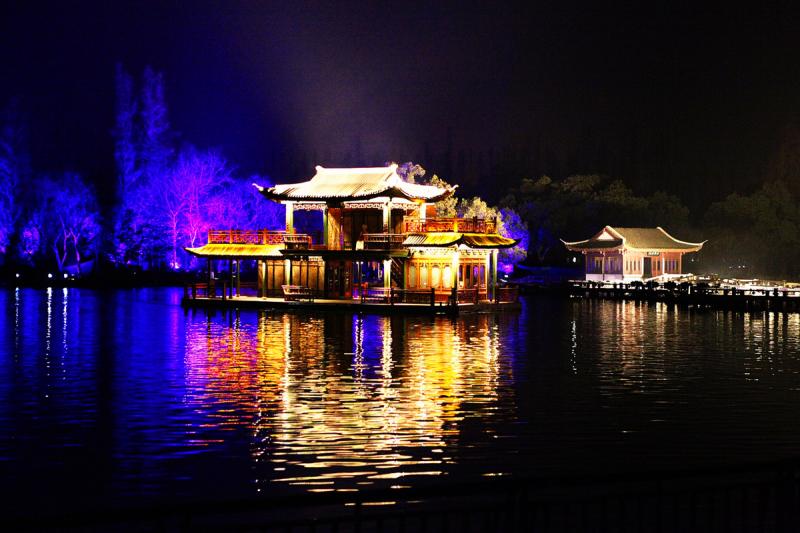 When people think of the nightlife in Hangzhou, they think the Impression West Lake Show, which is an epitome of the spectacular arts and culture of 2,200-year-old Hangzhou.
West Lake during the day shows an intoxicating beauty with its islets, gardens, temples, causeways and arched bridges set amidst the waters. When night falls, the lake becomes a theater stage of the incredible outdoor performance of Impression West Lake – another masterpiece directed by famous Chinese film director Zhang Yimou, apart from Impression Liu Sanjie (in Yangshuo, Guilin) and Impression Lijiang (in Lijiang, Yunnan). The music was mainly created by Japanese New Age composer Kitaro.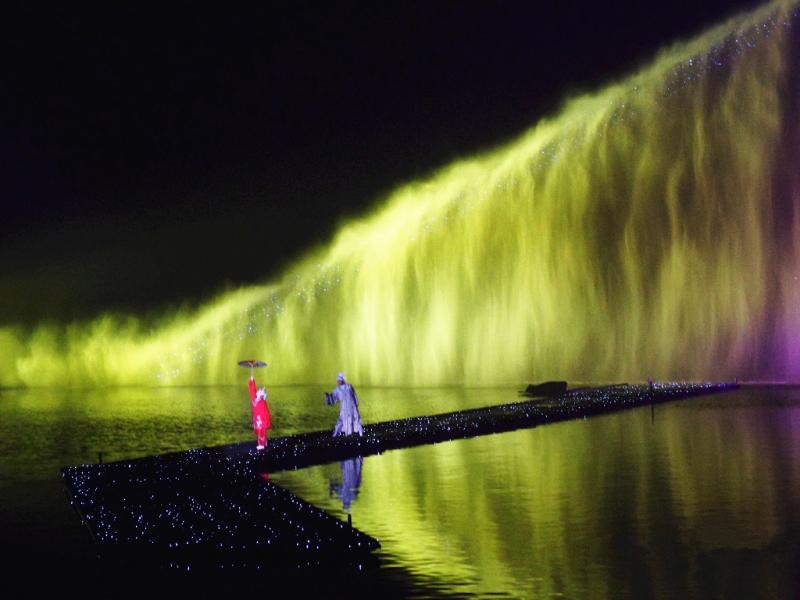 Staged entirely on the water of Yuehu Lake Scenic Area, with surrounding hills and real waters as props, the dreamlike Impression West Lake Show is performed by hundreds of actors and depicts a legendary Chinese love story. It is recognized as a perfect artistic combination of ever-changing lights and colors, soulful music and the ancient folklores and myths of Hangzhou. Thanks to the high-end modern technologies, each of the four season sceneries of West Lake is presented and creates an amazing visual appeal to audience. There is a retractable and moveable platform to hold up to 1800 audiences at the south of Yuehu Lake Tower and bring them into wonderfully imaginary world with West Lake's distinctive cultural and natural beauty.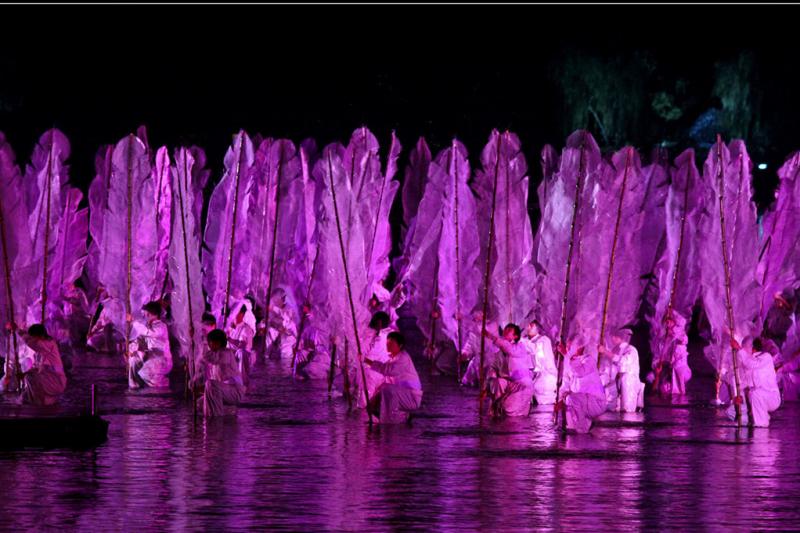 Impression West Lake Show Times
April till October: 19:45pm–20:45pm
March, November, December: 19:15 pm–20:15 pm
Extra on Thurs.-Sat.: 21:15 pm–22:15 pm
Winter closure: January–March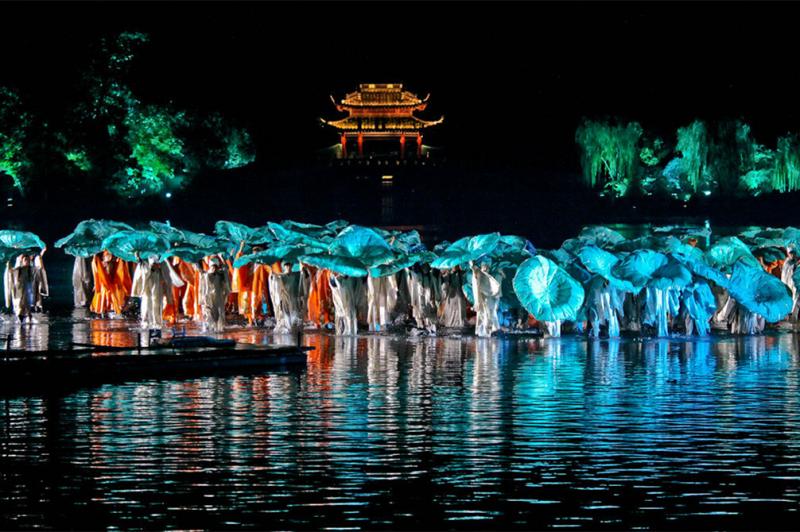 Recommended China Tours Including Impression West Lake Show Hangzhou