Stanley (the name in Cantonese means red pillar) is the trendy, suburban gwailo (nickname for foreigner) place to live in Hong Kong. It's on the southeast side of the island, just 15km as the crow flies from Central.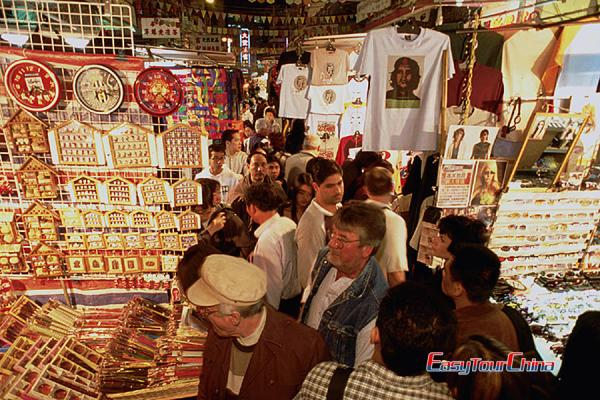 Most likely many visitors have already heard about the market. Stanley Market is a perfect place to find silk garments, sportswear, art, Chinese costume jewel, souvenirs and other bargains, and is definitely worth half a day or so. You can buy something special for friends or relatives from here. The historic fishing lanes are jam-packed with vendors selling Chinese artwork, silk collectibles and curios.
The address of Stanley Market
Stanley Market Road, Stanley, Hong Kong Island
9am - 6pm
Nearby there is a relaxing beach, some peaceful waterfront restaurants, Tin Hau Temple, and the Old Stanley Fort and some historic military sites.

More Attractions in Hong Kong
Recommended China Tours Including Stanley Market Hong Kong