Kashgar Introduction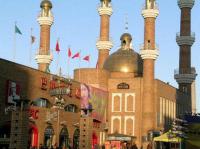 The Tianshan Mountain cuts Xinjiang Uygur Autonomous Region into two: the southern and northern regions. Kashgar is situated at the westernmost edge of the southern part. It is a small city in Chinese sense, while it still retains an air of the exotic, due mainly to its fascinating ethnic mix of Uygurs, Tajiks, Kyrgyz, Uzbeks and a relatively small number of Han Chinese.
Kashgar is an attractive city: the bustling bazaars, the mosques, the families to and fro in their donkey carts, the men and women in colorful embroidered caps. Traders from Kazakhstan, Kyrgyzstan, Pakistan, and even Russia steadily flow in and out of town, along with travelers from around the globe.
As early as 2,000 years ago, Kashgar, covering an area of 162,000 square kilometers, was an important outpost on the northern Silk Road. A total of 17 different ethnic groups live here. Of the whole population of 3.34 million, more than 92% are Uygurs. Islam is the dominant religion of Kashgar. More than 9000 big or small mosques are widely spread in the region.
Kashgar's traditional ways of life continue. An hour's walk through town will reveal Uygur craftsmen with decades of history on their weather-worn faces; markets with rows of shimmering silks, knives and jewelry and narrow backstreets lined with old plaster-thatch homes. With all the trading activity, one couldn't call Kashgar 'laid-back', but it has a great atmosphere and is a fine place to settle back for a week or so.
Google Search
Find something useful to you at Easy Tour China website.
All About Kashgar
China City Tours
Unique charm of Guilin lies on the stunning landscape from Guilin to Yangshuo area. By bike, car, cruise and on foot, you will enjoy the different beauties.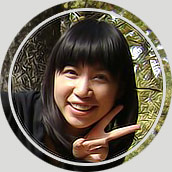 Silvia
Travel Specialist