Longsheng Introduction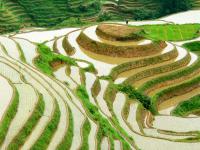 Longsheng County is located in the northwest of Guilin City, with an area of over 2400 square kilometers densely covered with forest. It is where the ethnic Zhuang, Miao, Yao and Dong people are living. Its charming natural sceneries and minority folk culture have made it a most important tourist destination of Guilin, well-known for its Longji Rice Terraces, hot springs and ethnic villages.
The Longji (Dragon's back bone) Rice Terraces, 23 kilometers from Longsheng County, are definitely the most famous rice terraces in China. Covering an area of 66 square kilometers, these rice terraces were first built in the Yuan dynasty and completed in the Qing dynasty by Zhuang ethnic people, making them over 700 years old. The terraced fields are built along the mountain slopes winding from the riverside right up to the peaks, reaching elevations of up to 885m. The views from the top of the peak are absolutely fabulous.
Besides the amazing scenery, Longsheng is also the area abound with ethnic culture. Since it is home to four different ethnic minorities, you have the opportunity to see firsthand the rich variety of customs in this district. The most visible cultural differences are perhaps the costumes worn by the local women. In Yao villages, you'll see the embroidered pink costumes, the heavy, silver earrings, and the extremely long hair of the Yao women. In Ping'an, you will notice the Zhuang women wearing white shirts, black pants, and brightly colored towels on their heads. As you look out at the vast mountain panoramas, it is a real spectacle to see women dressed in such finery working the fields.
The main tourist spots in Longsheng include Longji Rice terraces, Ping An Zhuang Village, Huangluo Yao Village, Jinkeng Rice Terraces, and Longsheng Hot Springs National Forest Park.
Google Search
Find something useful to you at Easy Tour China website.
All About Longsheng
China City Tours
I have no idea of how many minority villages I have visited in the mountains of Southwestern China. But I still feel the urge to explore more unknown areas.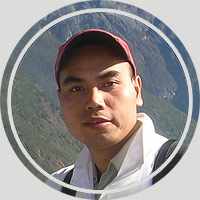 Charlie
Senior Travel Specialist