Oriental Statues Museum - Mount Maiji Grottoes
Oriental Statues Museum - Mount Maiji Grottoes
There are top four famous Buddhist grottoes In china: Longmen grottoes in Luoyang, Yungang grottoes in Datong, Mogao grottoes in Dunhuang, and Maijishan Grottoes in Tianshui. Yet the last one is what we would like to introduce today.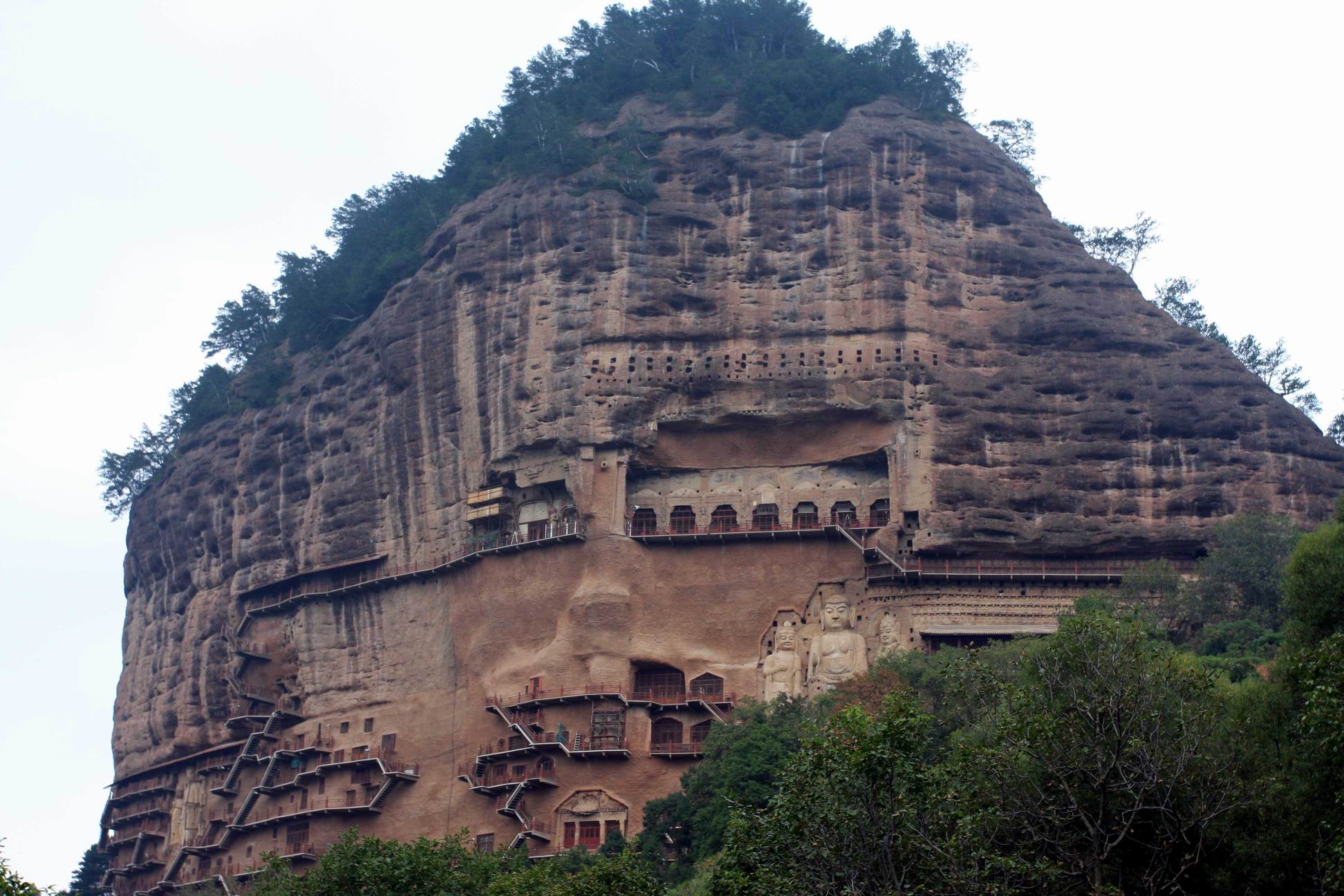 Maijishan Grottoes finds itself 35km southeast of Tianshui city, Gansu province, and is known as an appealing site along ancient Chinese Silk Road. It was the major part of the Maijishan Mountain scenic area, which is 142 meters high, shaped like a pile of wheat and endowed with green cypresses and pines.
It is said that Mount Maiji Grottoes were first excavated in Later Qin of the Sixteen Kingdoms period (384-417), and were reconstructed during Northern Wei (386-534), when Buddhism began to prevail as a cultural force. The excavation and repairing continued until Qing Dynasty (1616-1911) for more than a thousand year. Today we can still find old murals dating back before the Sui Dynasty (581-618) and statues of the Northern Dynasties (386 – 581) in Mount Maiji Grottoes.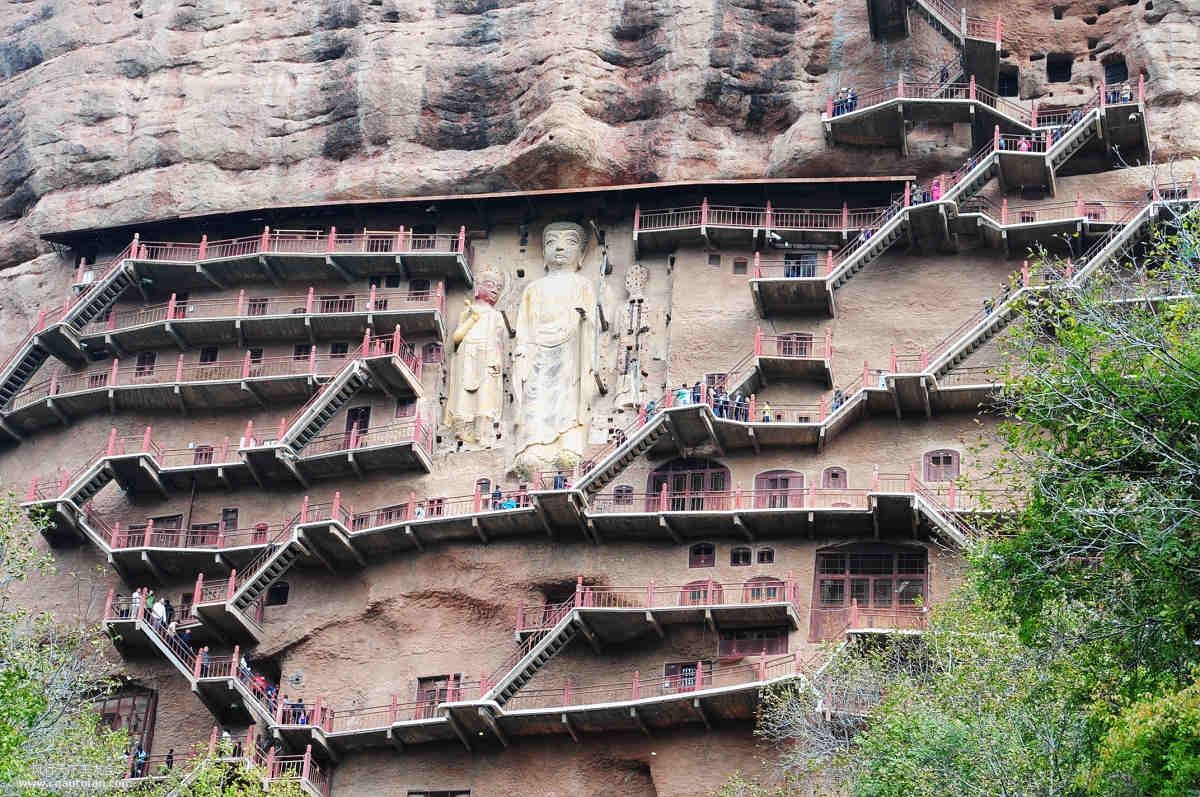 Maijishan Grottoes preserves 194 grottoes in all carved on the east and west cliffs of the mountain, resembling a huge honeycomb, with 7,200 pieces of clay or stone statues vividly carved and more than 1,300 square meters of mural paintings. If the Mogao Grotto group is regarded as an ancient fresco museum, then Mount Maiji Grottoes is an " Oriental Statues museum", being the finest example of China's sculpture through the ages. The clay statues vary in height, from 16 meters to 10 centimeters, showing distinctive sculpture features of different dynasties in Chinese history. The Grottoes are connected by zigzagging plank roads, through which visitors can reach each cave successfully, and have a breathtaking experience.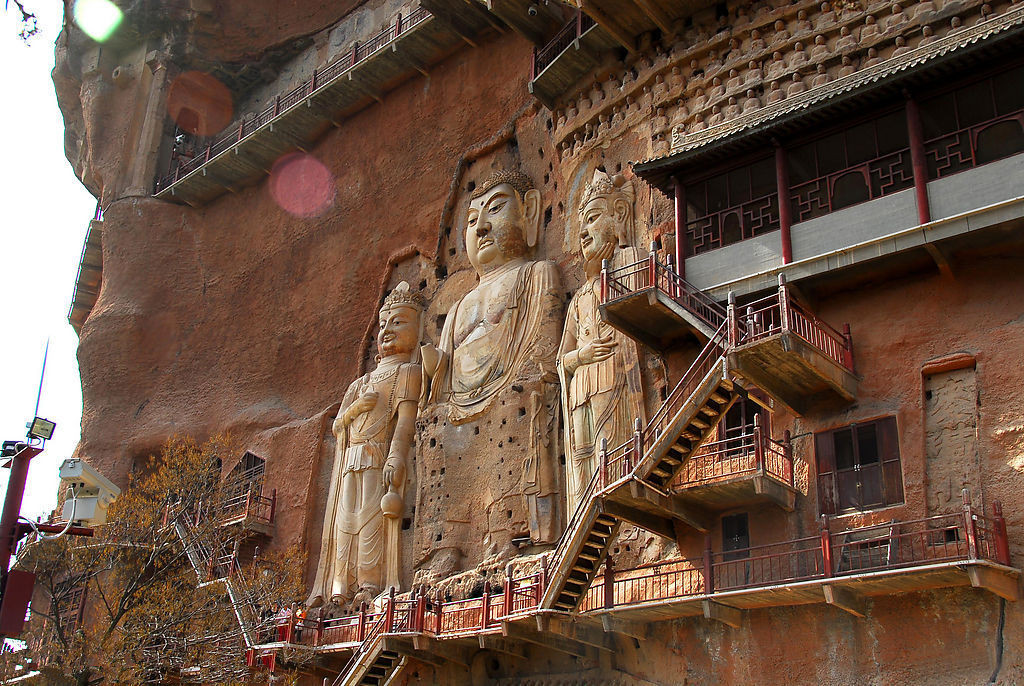 Apart from the exquisite clay sculptures and murals, there are also pieces of pottery, bronze ware, ironware, and jade articles, as well as ancient Buddhist scriptures and documents and other cultural relics. All these make up a treasure house for people to appreciate and do research on ancient Chinese Buddhist, art and architecture.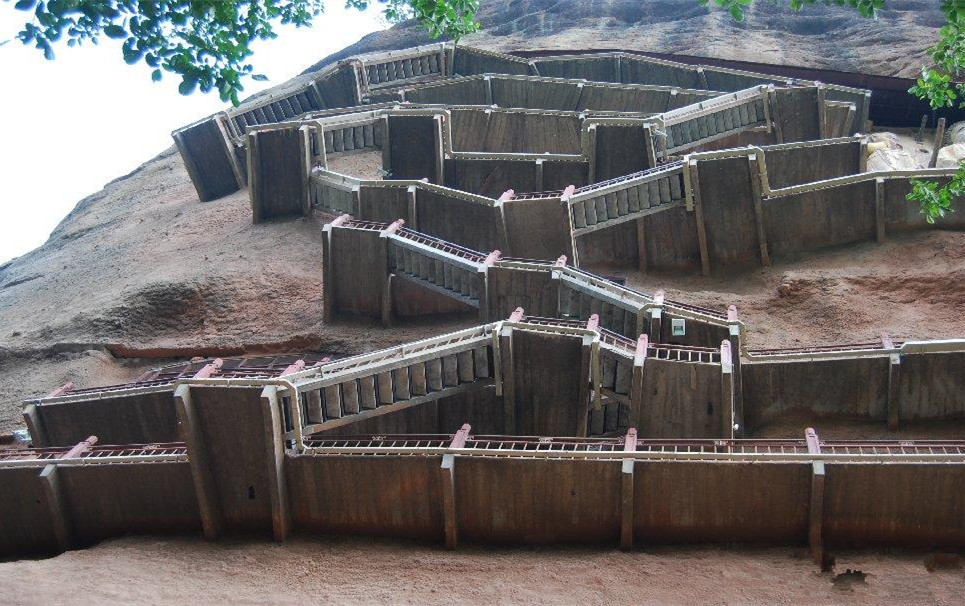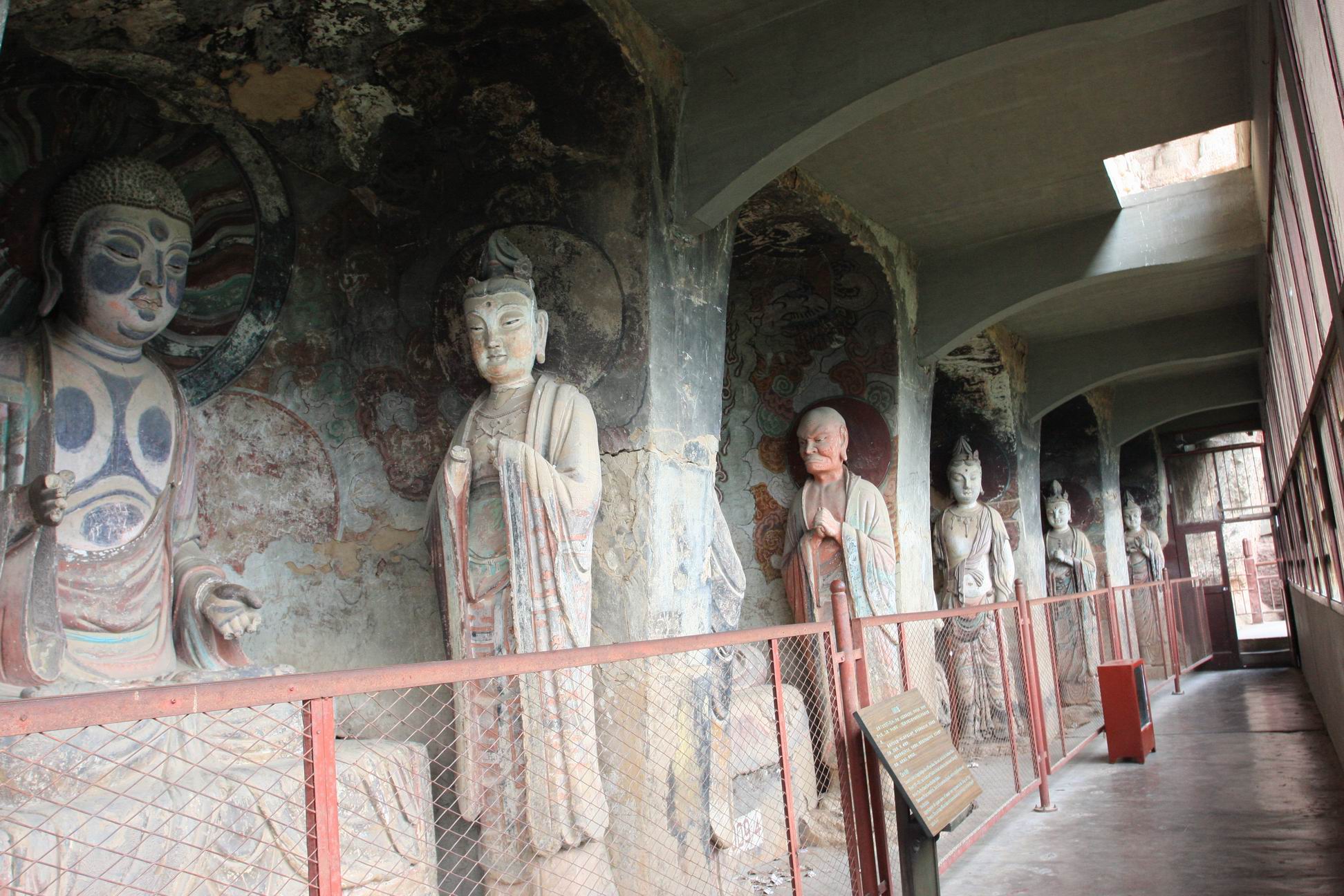 Leave a Comment