Located in southeast of Kaili, Xijiang is has the largest Miao community in China, where more than 1000 Miao families (population: >6000) are living here. It is surrounded by mountains and rivers. The huge village itself is just like a forest of Miao wooden cabins built from the foot to the mountain top.
Xijiang is also called as the Capital of Miao due to its grandeur. Many scholars regard it as the Gallery of Miao Folk Art and the Living Fossil of Miao history and culture. Tourists will not only see their unique architectures, but also their ways of life. One of the villages has the best Miao silver smith, producing all kinds of silverwares for their people.
The Miaos love dancing and singing. Their songs are attractive and embody their culture, history and human feeling, which are passed from generation to generation. It includes wine songs, love songs, folk songs and so on. Love songs are characterized by its fair-sounding tune; folk songs are characterized by its loud and sonorous tune.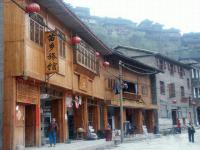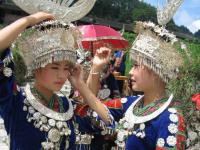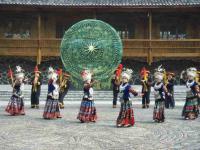 More Attractions in Kaili
Recommended China Tours Including Xijiang Kaili