Situated 2 km east of Turpan at Muna Village, Emin Minaret is also known as Sugong Minaret. It is designed in a simple Afghani style and was built in 1777 by the son - Suleman of local ruler, Emin Khoja after his death.
Emin Minaret is an exiting largest minaret in Xinjiang with a circular shape, It is 44 meters high with a diameter of 10 meters. The huge structure was built of grey bricks and earth in 15 different decorative patterns such as waves, flowers or rhombuses. But it has been closed off to tourists for the protection since 1989.
Next to the minaret is one of the largest mosques in Xinjiang, which covers an area of 2500 square meters. The grand hall can serve more than 1000 people. Standing from the roof of the mosque people can get a wonderful view of the Turpan Oasis.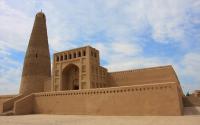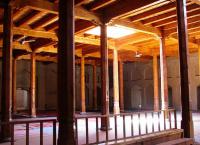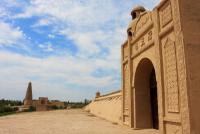 More Attractions in Turpan
Recommended China Tours Including Emin Minaret Turpan