Gulangyu Island, separated from Xiamen by the 500-metre-wide Egret River, with an area of 1.77 square kilometers, enjoys a laudatory title "Garden on the Sea." Overlapping peaks foil the blue water, white clouds, green trees and bright flowers. The air in the island is fresh. The entire place is free from any sorts of vehicles and is particularly quiet. All these render an atmosphere of a fairyland.
The roar of the waves breaks on the rocks. Impressive melodies surrounding and lingering on this island make famous for its piano-laden past. As a place of residence for Westerners during Xiamen's colonial past, Gulangyu is famous for its architecture and for being home to China's largest piano museum. It is known as the piano island because people here love the piano. Divided into two exhibition halls, the museum guides visitors through a vivid history of the instrument with displays and illustrations. All different types of pianos such as miniature pianos, automatic pianos, accordion pianos and round-shaped pianos are on display.
Today, Gulangyu is listed as one of the nation's major scenic spots. For people living in the hustle and bustle of today's metropolis, citizens on this island seem to live in a paradise with a relaxing, healthy and placid lifestyle.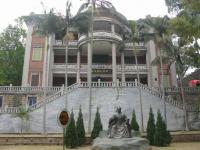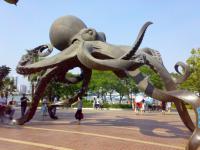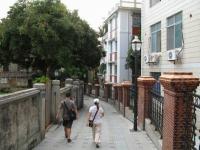 More Attractions in Xiamen
Recommended China Tours Including Gulangyu Island Xiamen